My SIL and her family moved into a new house a couple months ago. I've been trying to pry color or theme information out of my MIL who lives near them without much luck. The ManFlesh got to visit them and told me that "there is literally no decoration at all" yet, so I guess no one was holding out on me, after all! So I took the opportunity to use some fun fabrics and trims from my stash in whatever colors struck my fancy and I did it while he was still visiting, hoping that I can get them mailed off before they can be "wrong"!
and
Three kitchen towels: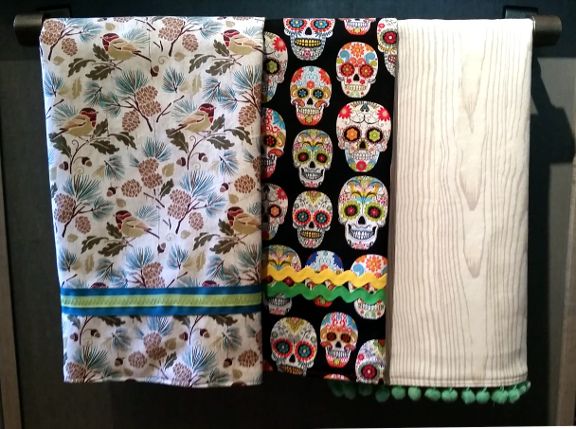 The one hint I was given was that my SIL likes green, which I was already told was her favorite color, so I used it in all the trim selections.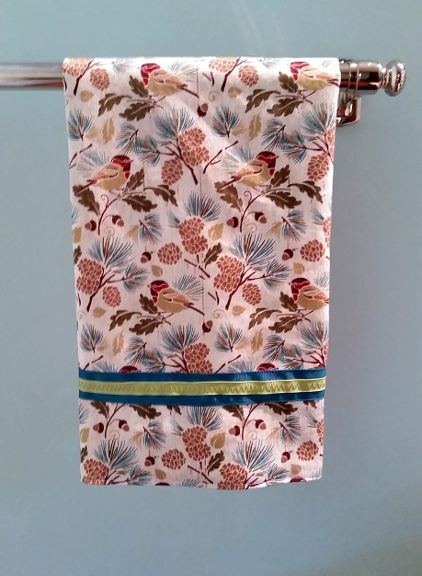 And one bathroom hand towel. My SIL is a dentist and she gets a big kick out of my foreign toothpaste collection, so hopefully she get a giggle out of this.
I will be making one off these for myself with slightly different trims! Well, that's the case for most of these, actually.
The backs of all the towels are white linen.