The ManFlesh is the IT manager at a wildlife-related organization. We got his employees, "The Nerds," these nifty little tools for Christmas gifts.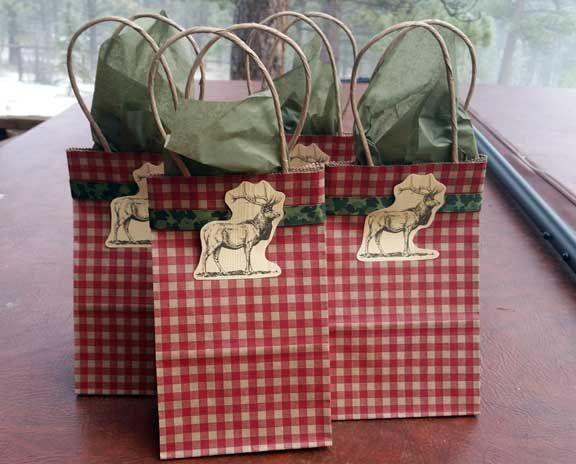 I was hoping to find boxes of the appropriate size and just wrap them up traditionally, but the right size boxes didn't present themselves on the first try so I picked up these bags, tissue, and ribbon and then printed these copyright-free elk clip art elk on wood grain scrapbook paper.
And these are the nifty little tools we're giving them.