The screen doors that came with our house are decent-looking, but poorly functioning for a few reasons. Last autumn I took down the one on the front door and stored it in the shop. When it was time to put it up this spring, I just couldn't bring myself to do it so I resurrected a stalled project of another door using the materials on-hand to replace it with something that functions better for our needs.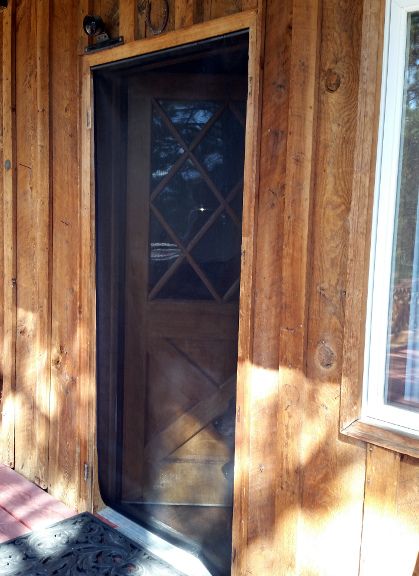 Security isn't so much of an issue on our place, so this is a suitable front door solution for us. I think it could be a good solution for doors where security isn't a factor and in rental situations since there are no screws or nails required to mount it using the tension rod.
The details of how I assembled this curtain-style screen are on my blog.
http://suddenlytaxidermy.blogspot.com/2015/06/quick-easy-screen-door-fix.html