i got my apron and a ton of goodies!! thank you soo soo much
Sharalee
..im feeling swap anxiety about now.
it was all wrapped so nice and i was too excited to open it so i didnt get wrapped pics..but the first thing i opened was this amazing book she made with a huge removable cat on the front!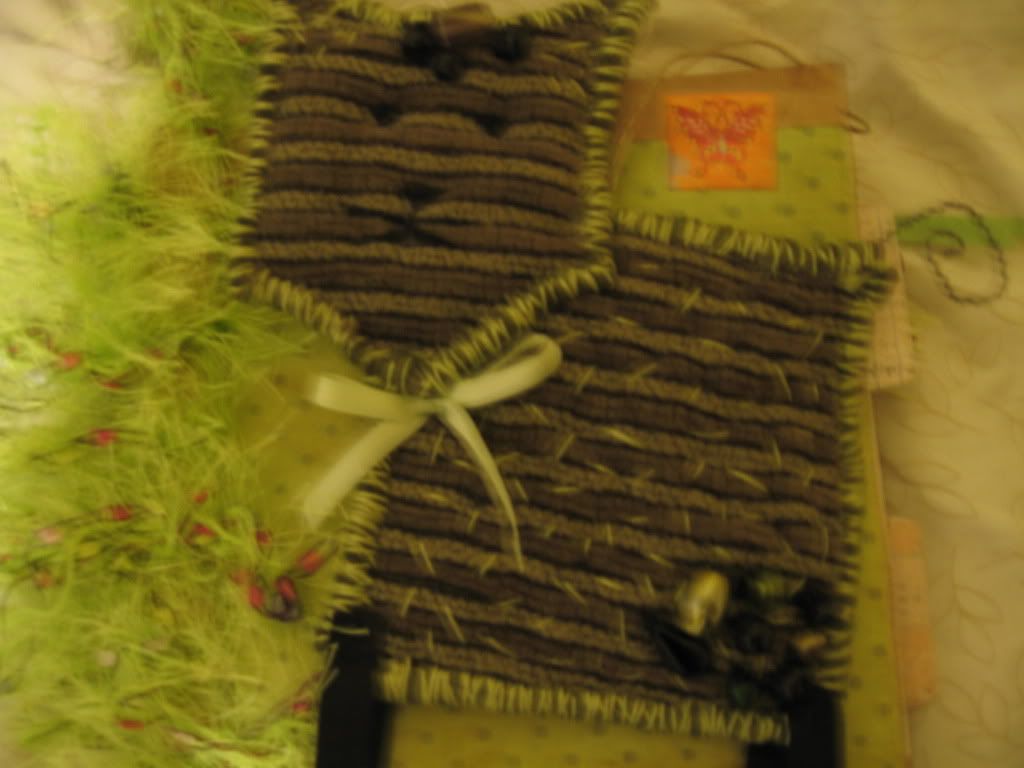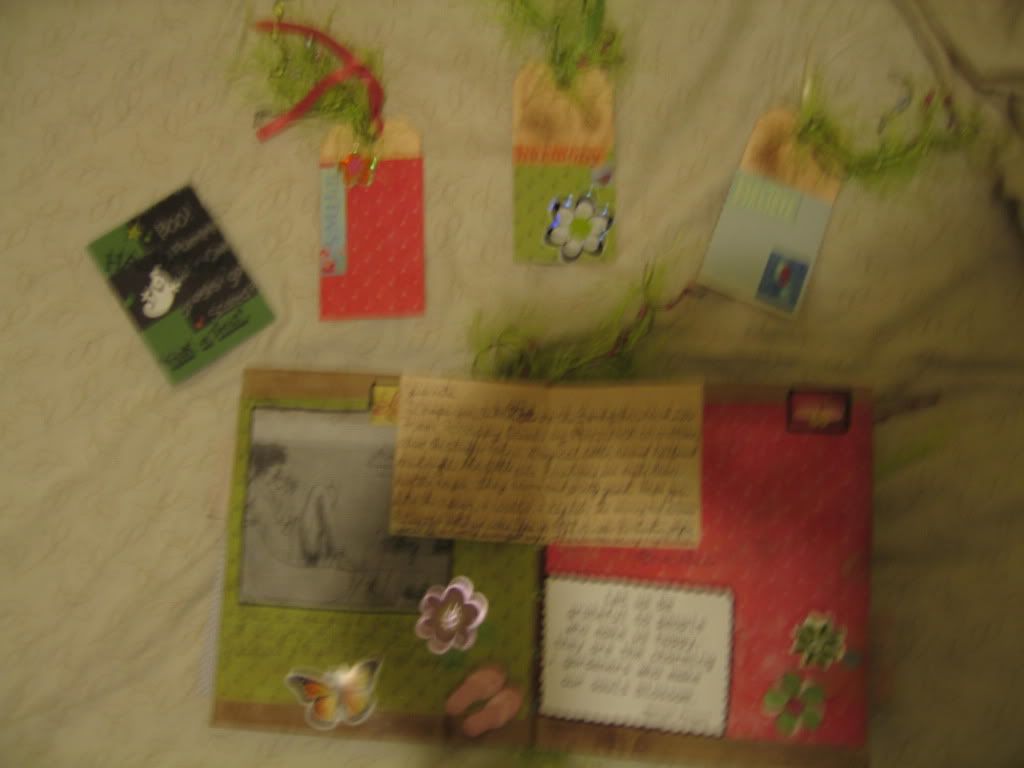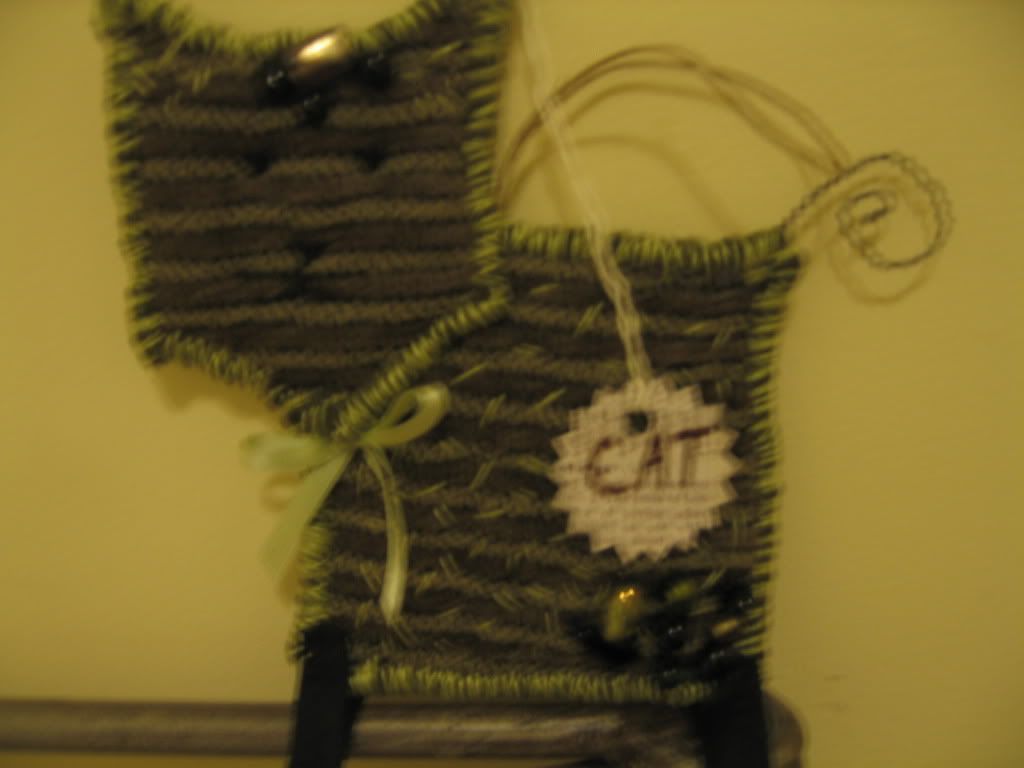 it has several beautiful pages with quotes and places to put things. I seriously would have been happy just getting that alone!
exquisite little pincushins and extra pins!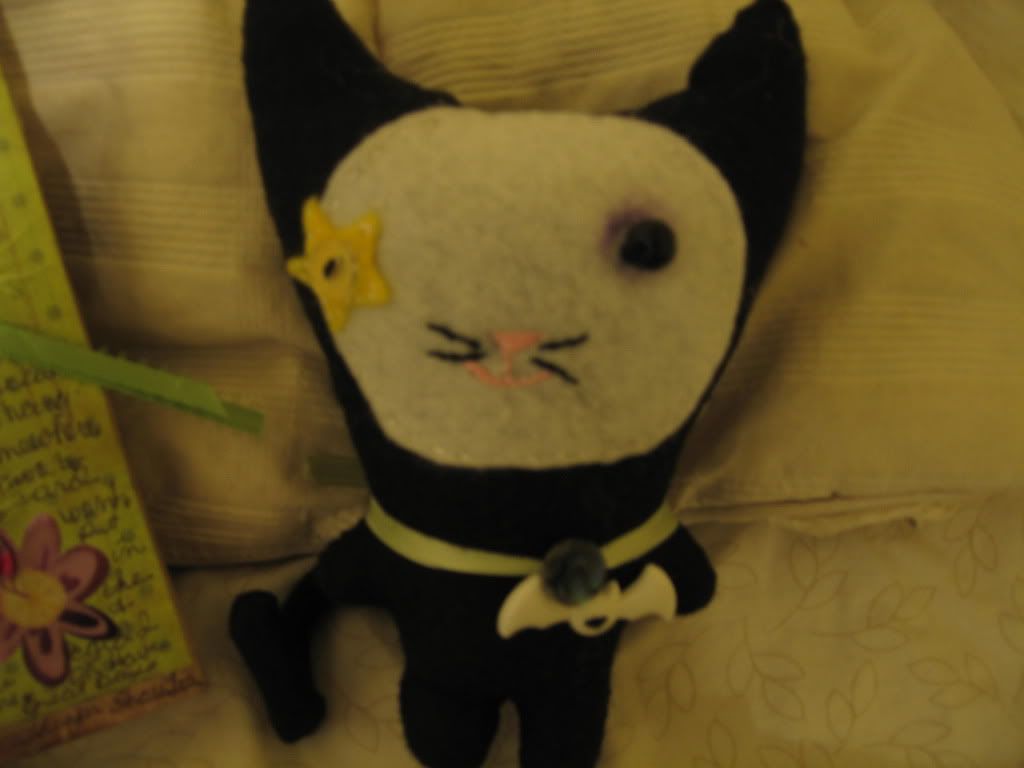 cute little stuffed kitty
last but not least the apron itself!!! super awesome, and it had this attached!!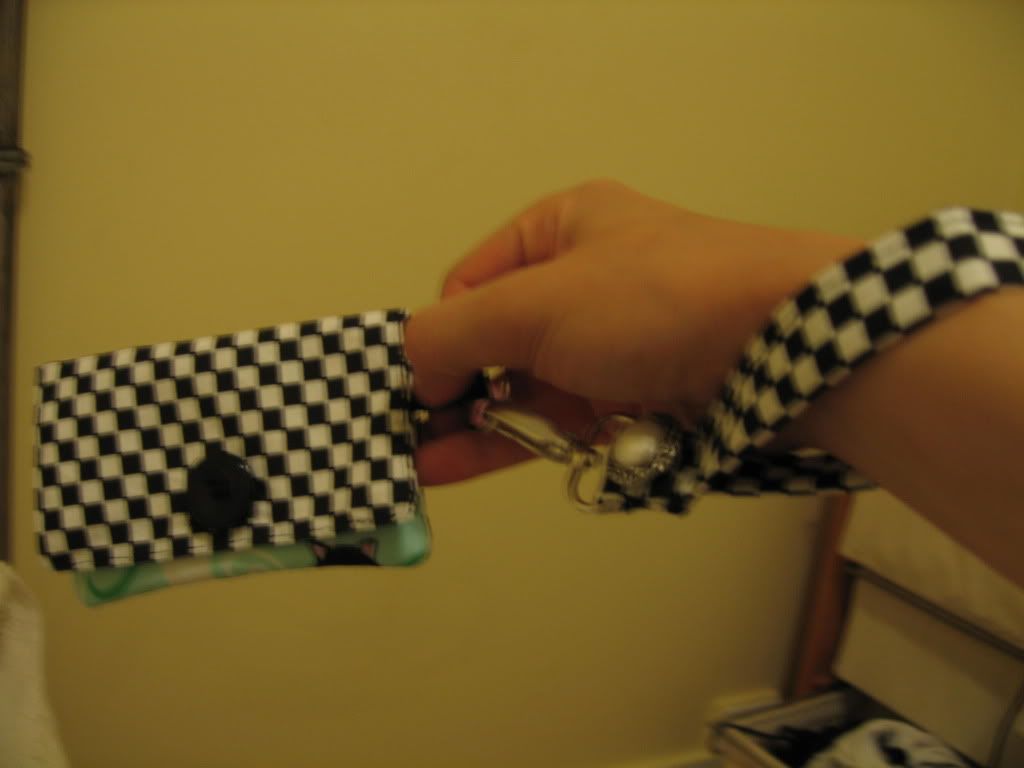 all the loot, tons of candies and a note pad...super spoiled!!
thanks for everything!
edit: tried to add better pics, I just have shakey old man hands or something ugh. and the cat might be fabric but it looks crochet so im really not sure..
) I LOVE IT! Im going to wear it like a broach!!