Hi Craftsters! I think this is my first post. Here's a letter I made for my friend. It's kind of hard to see in these pictures, but there are four pockets, each with a little collage and a piece of the letter inside.
Front (modeled by my cat):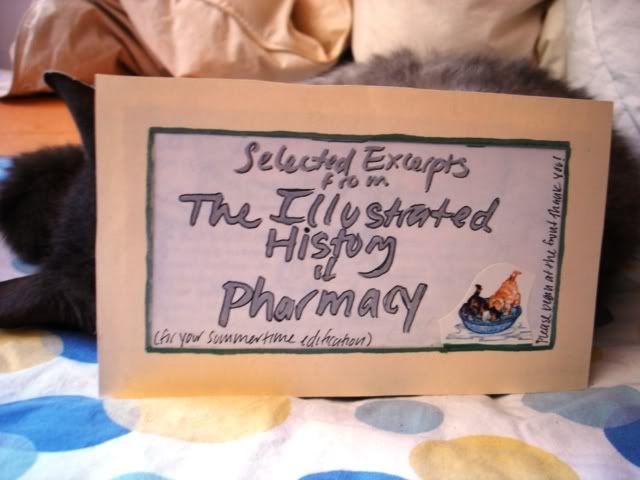 Side: you can sort of see the pockets here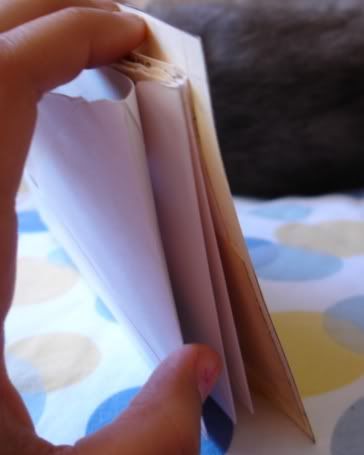 Here are the little collages. I guess they're not all collages. The paper's from a book I got for free at the library called An Illustrated History of Pharmacy, which is quite hilarious. The angel with the violin is a graphite transfer from a Caravaggio painting. These are not the best things i have ever made but it was entertaining.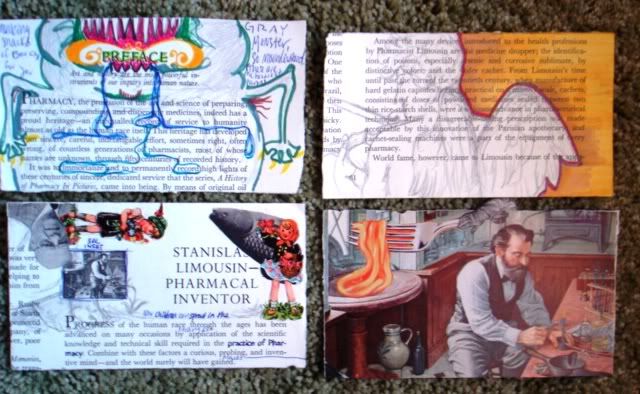 Tadaa! Everything in its right place!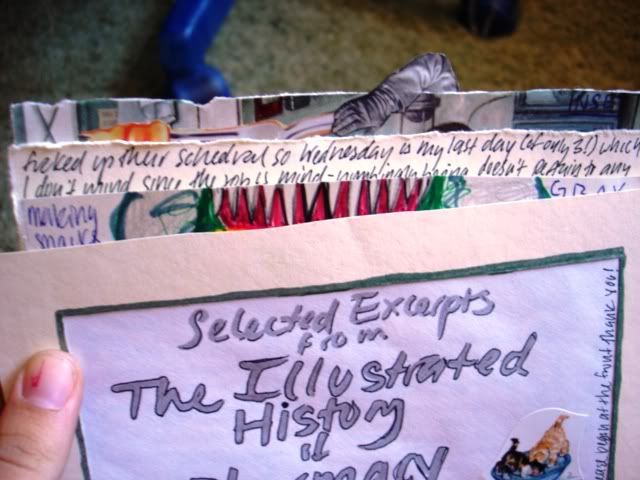 Hopefully I explained that in some kind of a logical fashion.
Thanks for looking!