The siamese cat looks washed out because of the flash, but I asure you she's not blue! Her name is Agata and her "friend" is Gato Cuyano.
They're made of foam and fabric, the eyes are painted ping pong balls cut in half.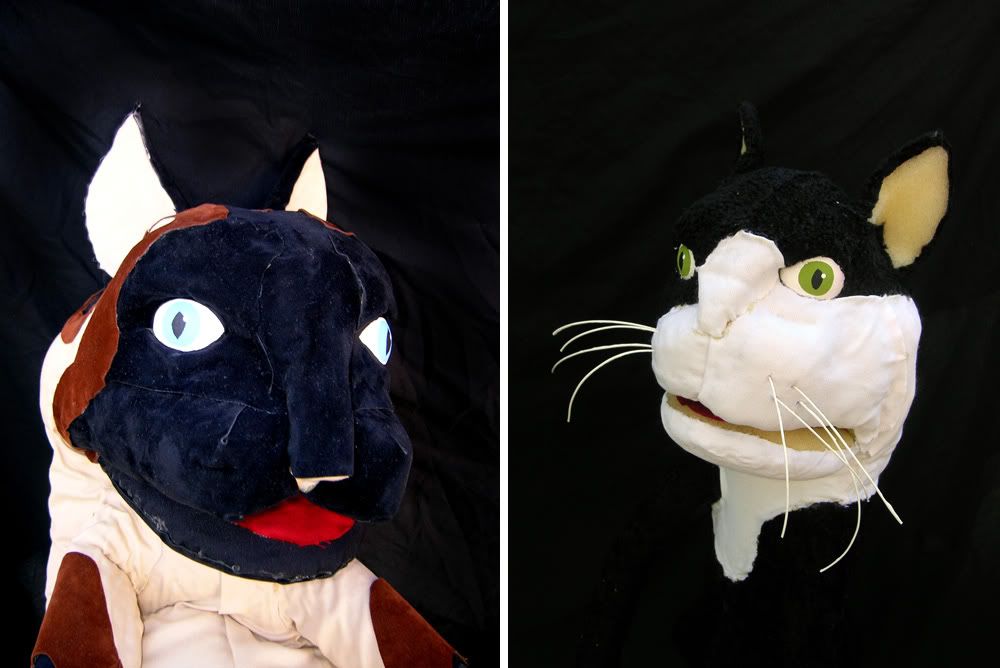 It's like the feline version of "The lady and the tramp"