so... i have had this old pink floyd shirt since before junior high, and it was my most favourite tee of them all. i wore it nonstop, and eventually it grew super nasty and what not. so i took it apart, and used two old comfy cotton tees to try make a clone. and boy am i pleased. it's insanely comfy, and i love it a tonnnn. it's nothing amazing in the creativeness area, but amazing in comfy-ness. so on with the photos!
the favourite tee, (now dead):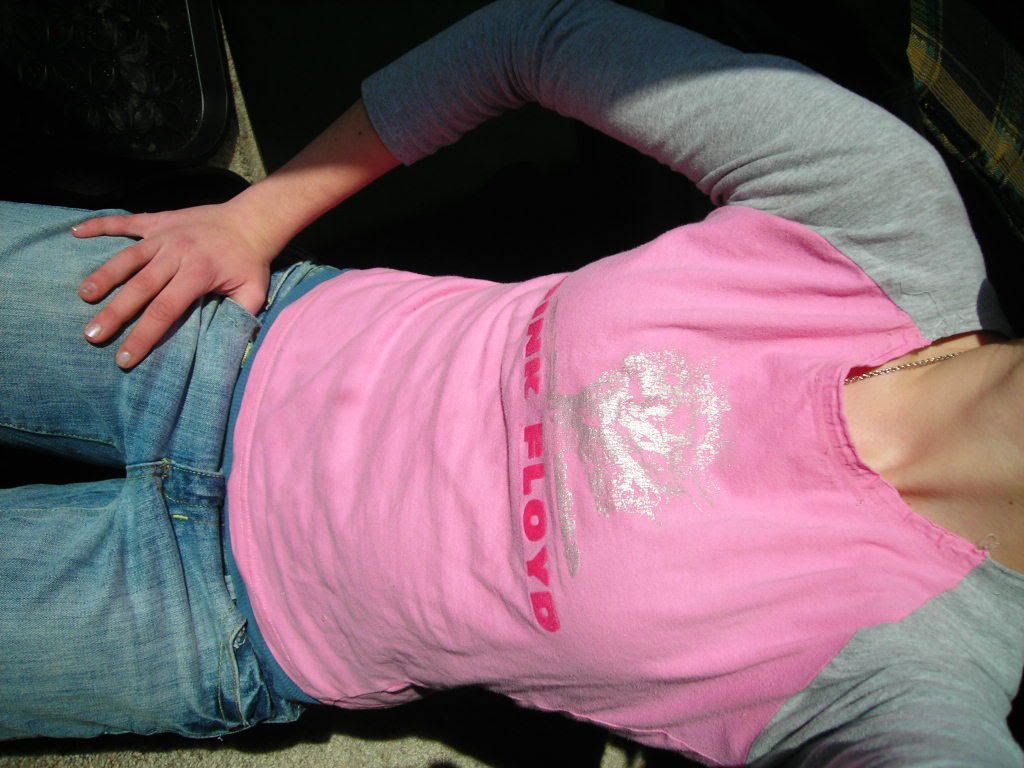 the two ginormous tees: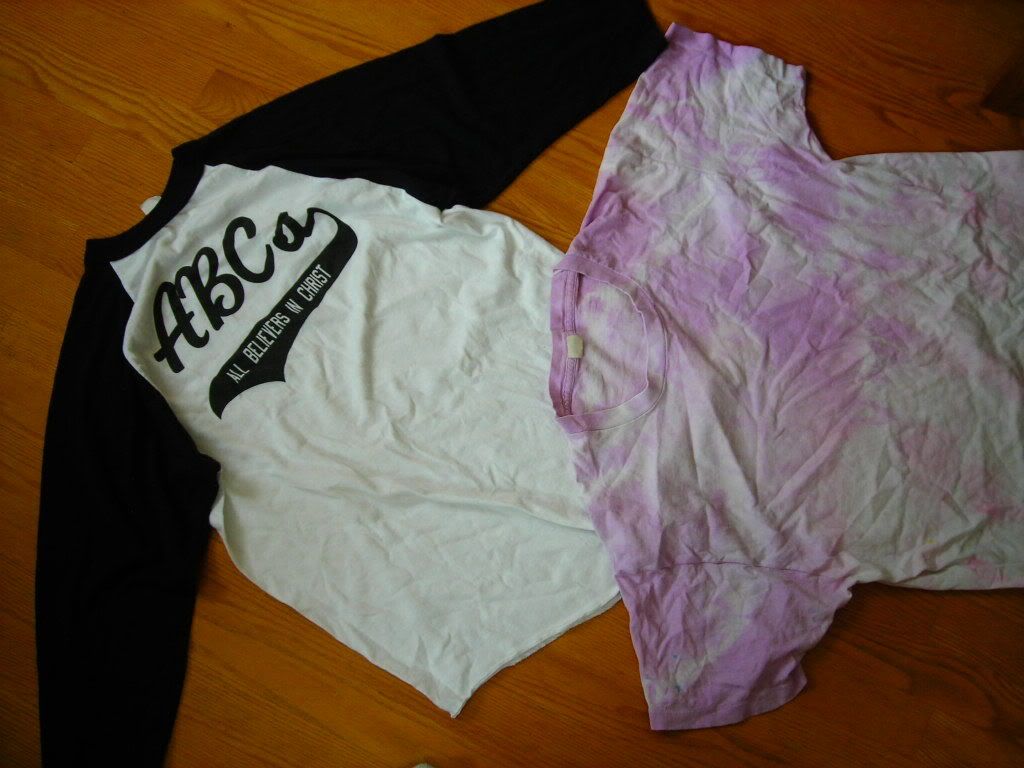 and after: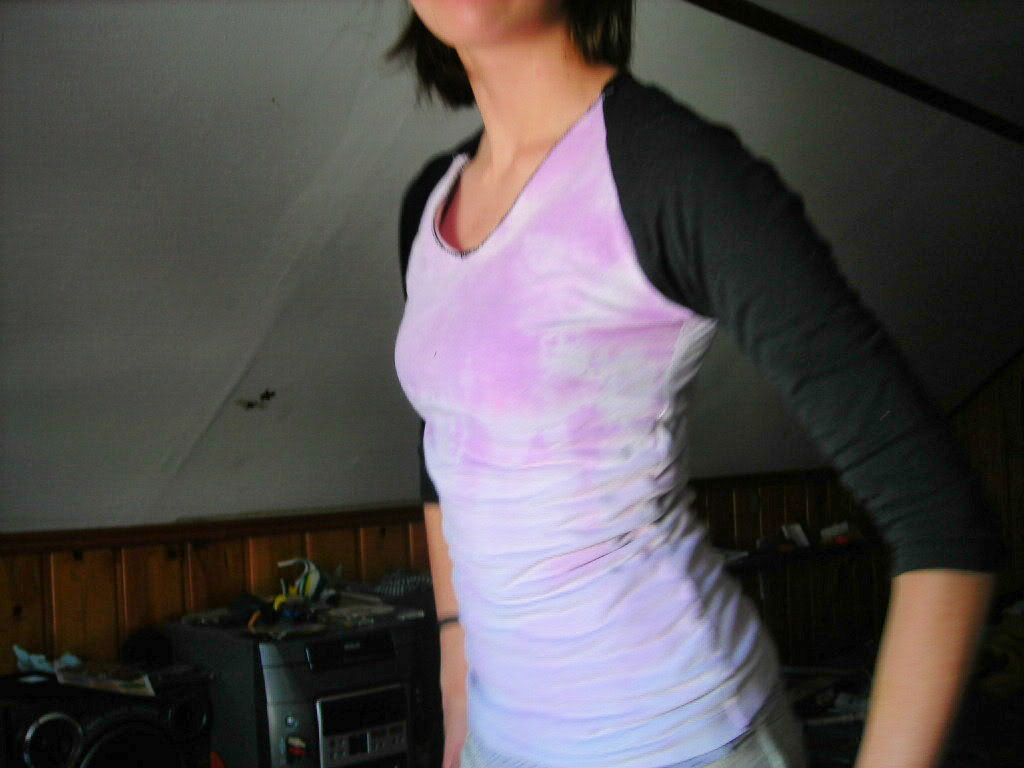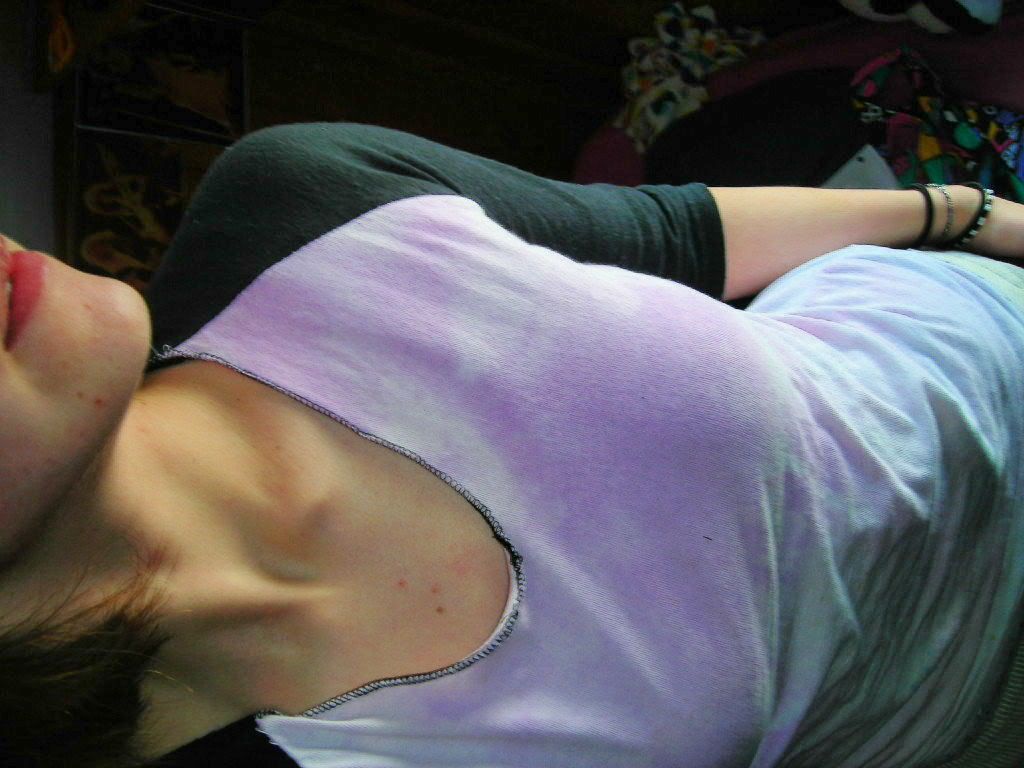 and yeah, like most of my tees, the neck is unfinished, just serged. i was planning on ribbing it or using some thing black lace, but i think i'll leave it just serged... for now.
thanks for looking!
comments/criticism appreciated!