i'm glad this scarf actually turned out decent!
i'm no pro with crochet, as i learned the basic stitch about a year ago, so i'm still practicing getting all my stitches to be equal right now.
and i think i did a pretty good job on this one!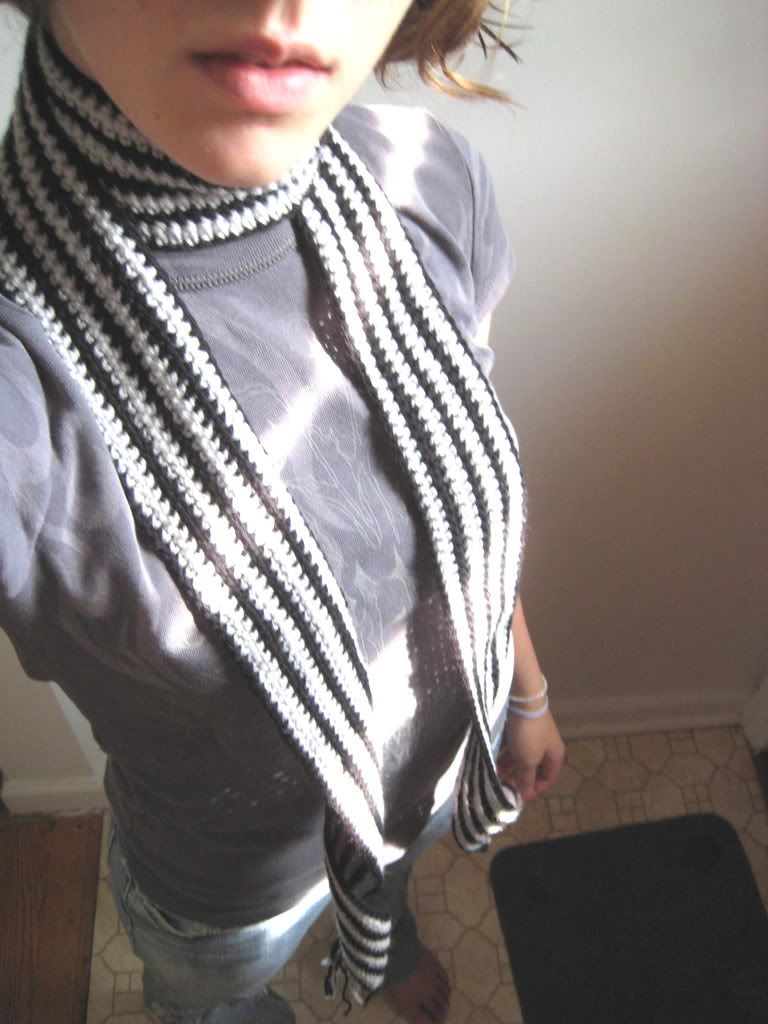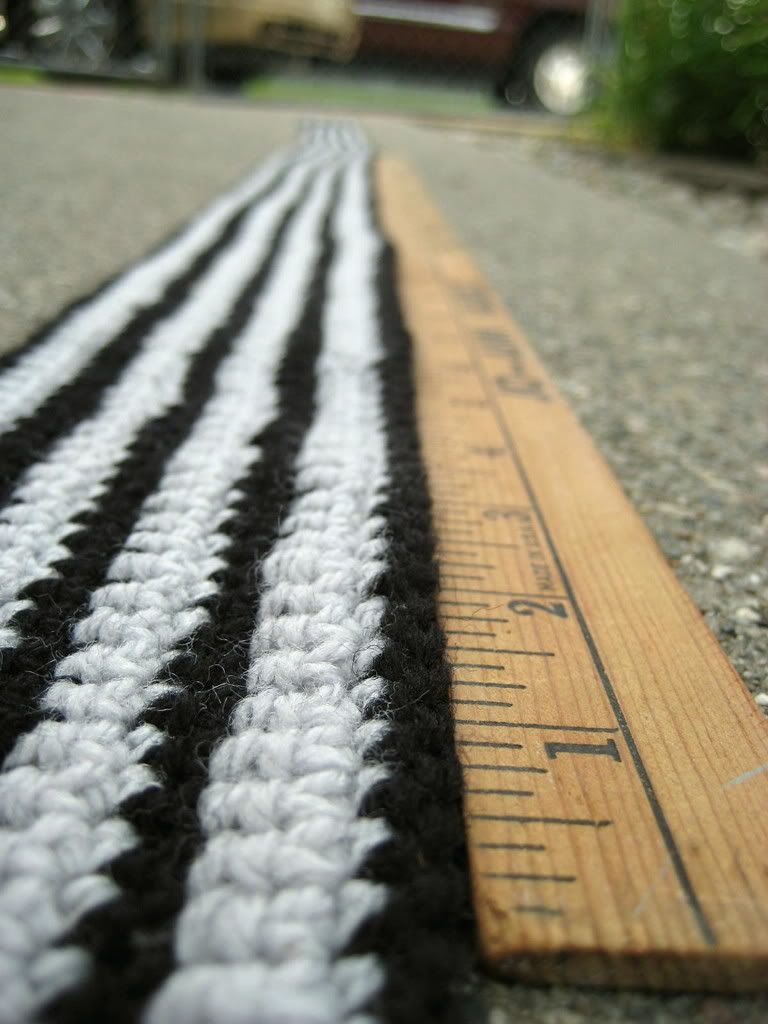 it's about 1.8 meters long, and about 7 centimeters wide. and it's got little fringies on the end that you can't see in the photos.
it's made with some old orlon acrylic stuff that my mum has been holding onto for years.
she says it needs to be blocked, since it's all twisty at the ends, but i'm not quite sure how to go about it.
thanks for looking!
and and suggestions or tips on how to get rid of the twisty-ness would be greatly appreciated!