Ok ladies, prepare to be jealous!! Here are all the amazing things sew-a-go-go made for me!! First and most awesome is the jacket...its soooo sweeeett!! It fits me perfectly, disregard my aggrivated face in the picture, my sister was having some issues with the camera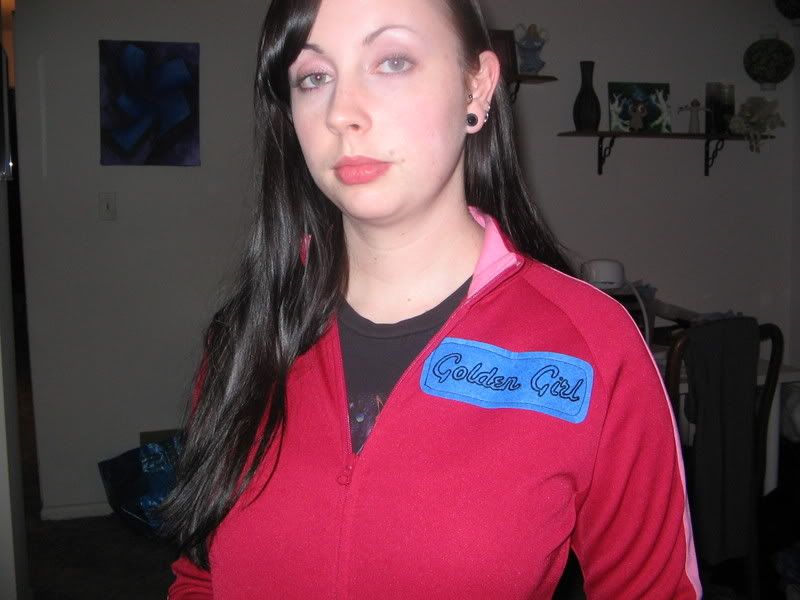 She embroidered this for me!!!
Here is the second most awesome thing...it was originally a chippendale's calendar but now it is "The Men of Blanche's Boudoir" Its so awesome, every month has some funny quotes on it!!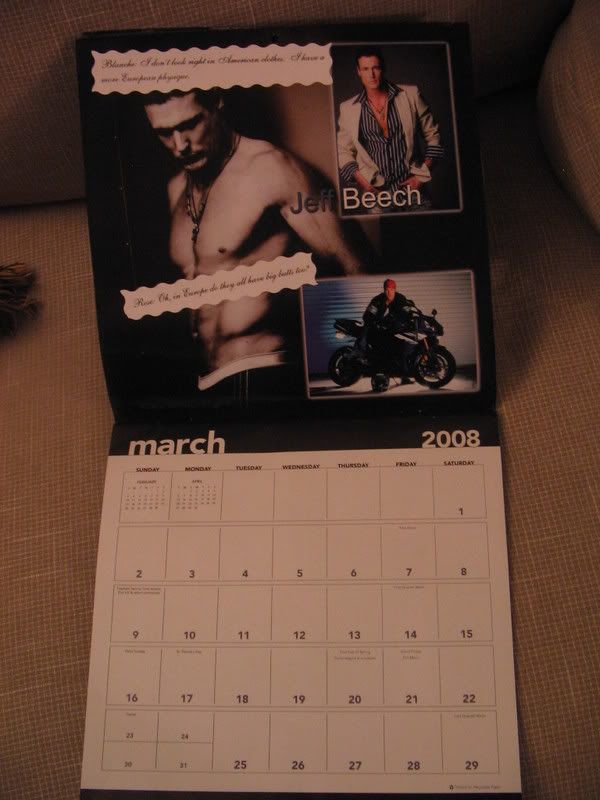 This is a wash cloth that says "Elvis", not only is it awesome because Blanche is in the HunkaHunka Burnin Love Club, but also because I LOOOVE Elvis!!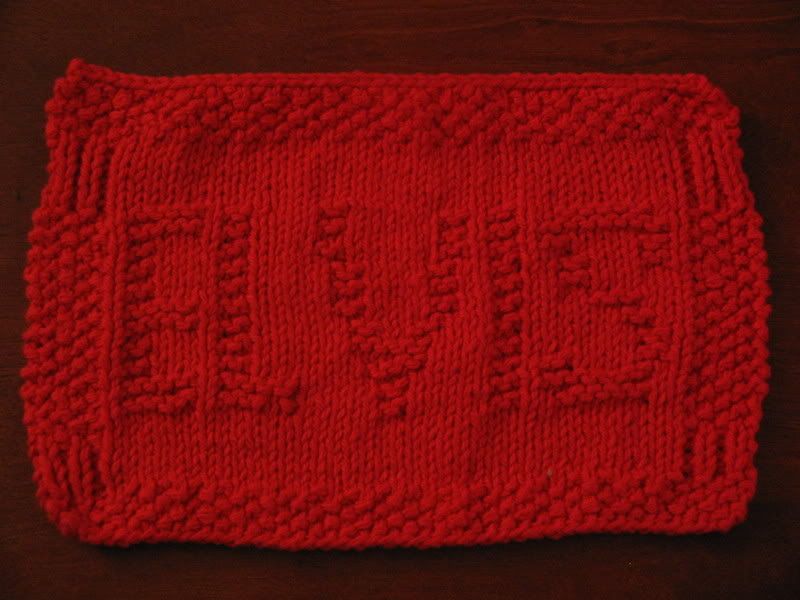 This is a cute little polymer clay piece of cheesecake necklace, it's so cute!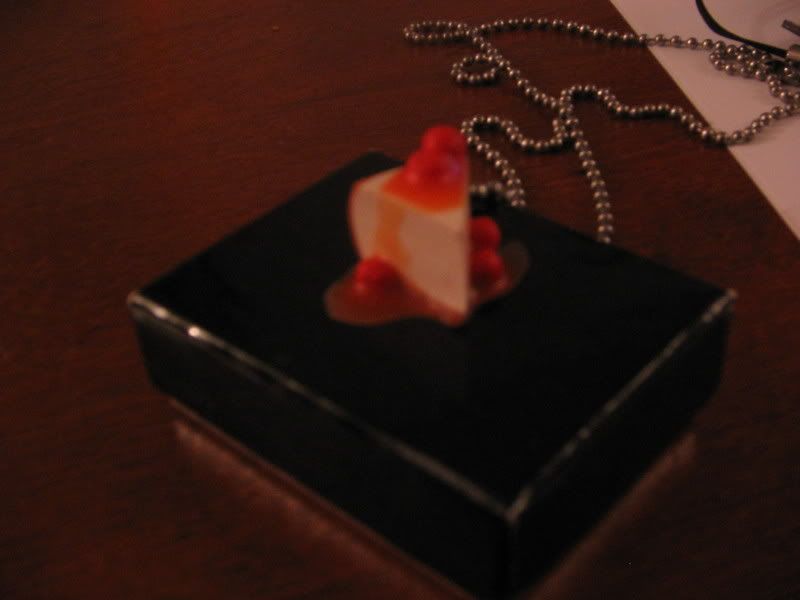 and last but not least, even though it was really hard to take pictures of this, I hope you can see it, its a keychain with shrinky dink pictures of all the ladies!!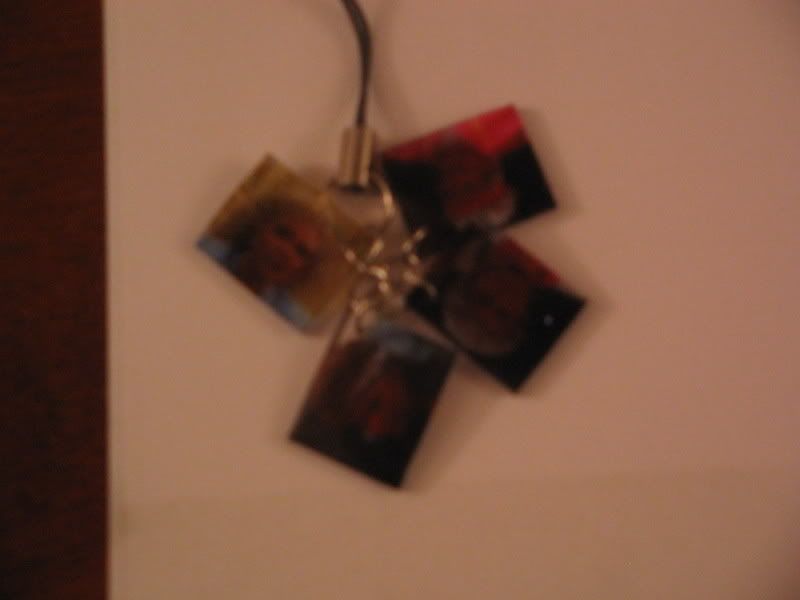 And she sent me shoulder pads!!!
Sorry some of the pictures sucks, I was having issues with the flash on my camera. I absolutely love everything I got from sew-a-go-go, I just really hope now that she loves everything Im making her just has much!!