I hope this is in the right place... earmuffs are considered clothing, right?
Anyways...
These were earmuffs. Now they are headphones. Why? Because earbuds hurt my ears. So do big heavy headphones. And it's hard to find stuff to fit over my dreads.
I used a seam ripper to open the bottom of the earmuff and pulled the inner section of stuffing out.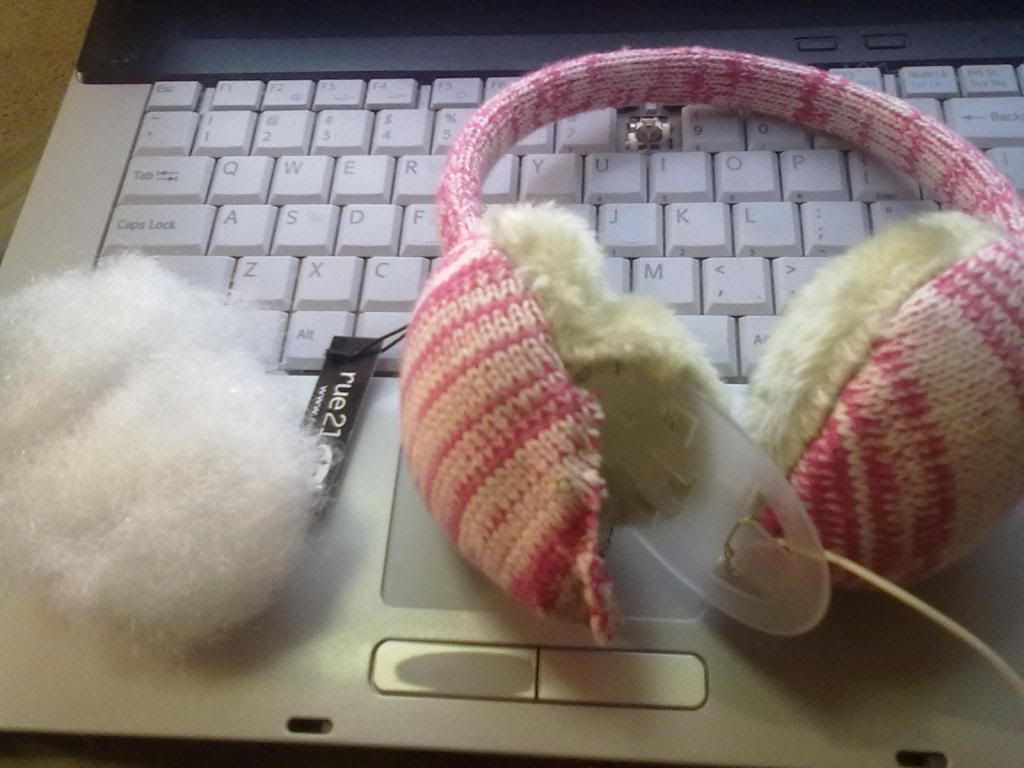 I used craft wire to hold the earbud in place and then I taped it. I don't think the wire is necessary, but since I only had two hands it helped keep things together while I taped.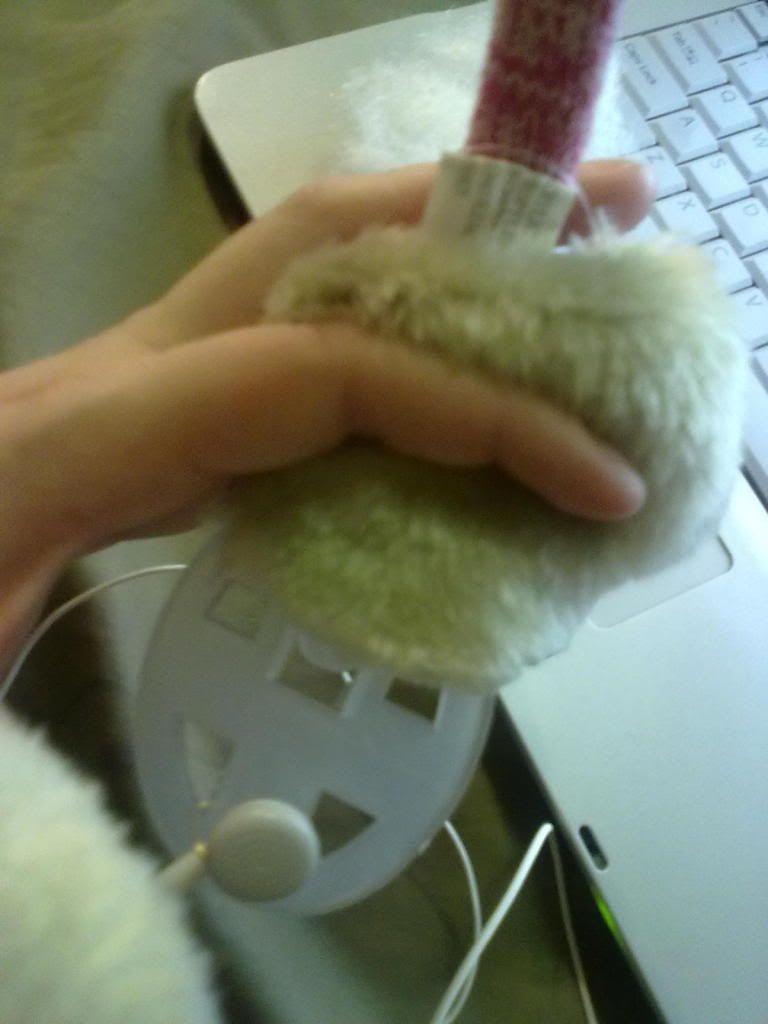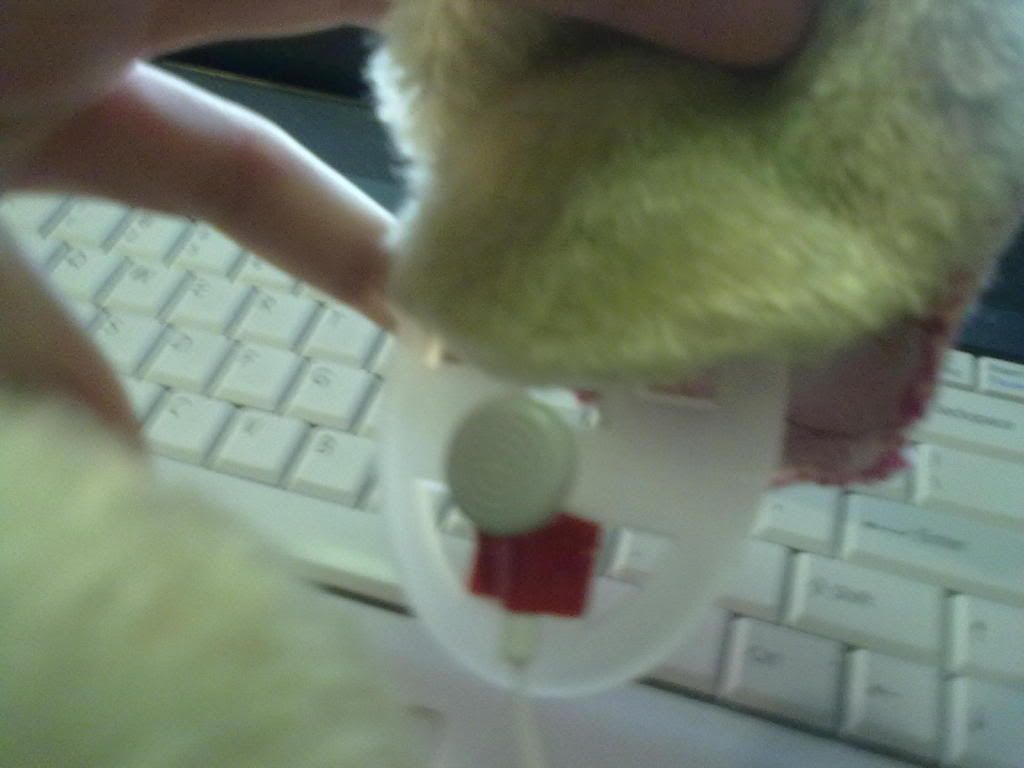 I stuffed the padding back in and made my boyfriend sew it shut because I haven't learned how to hand sew yet. I can only use a machine.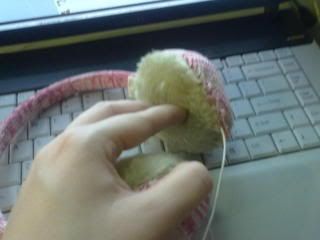 Action shot? Sure!