My partner and I "swapped" our packages on Wednesday afternoon - we live in the same city! I received a lovely bag of goodies all wrapped in purple.
Here they are all together:-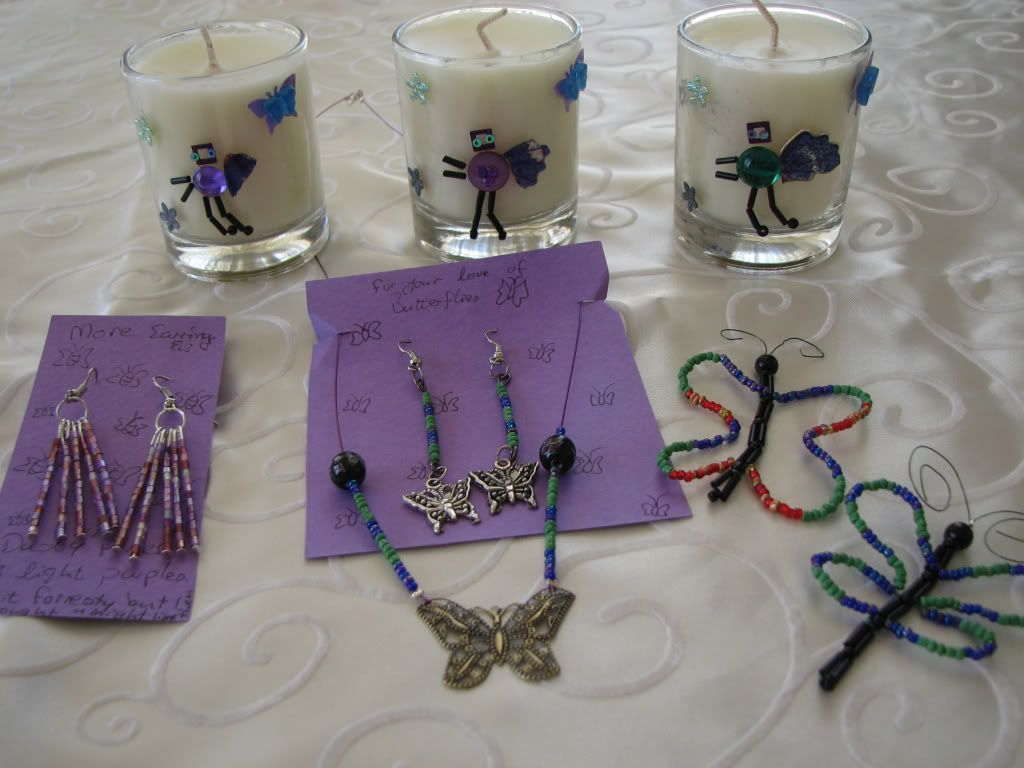 I love butterflies and little green dragonfly made this gorgeous earring and necklace set:-
The black beads even have butterflies!
She also made an extra pair of earrings for me just because they were colours I liked - they are lovely and I'm wearing them right now!
I will be hanging these cute butterflies in my sewing/craft corner!
And last but certainly not least these fantastic candles are decorated with beaded fairies and, you guessed it, butterflies. Did I say I LOVE butterflies!?!
[
A close up of the fairy - isn't she cute?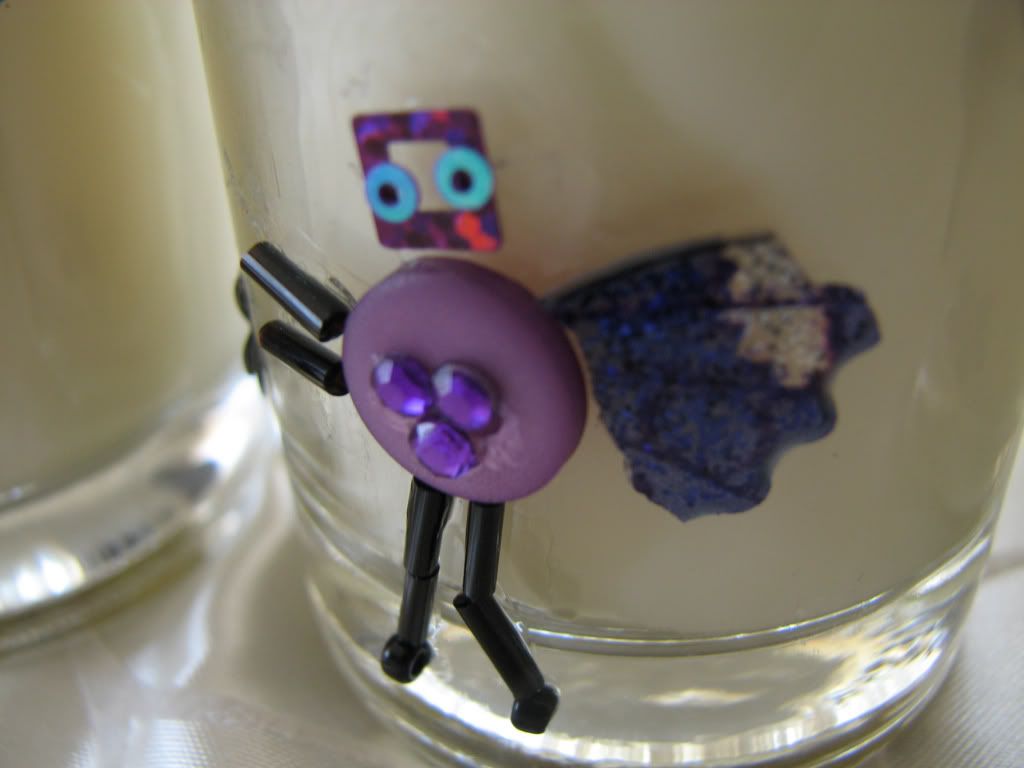 Thank you little green dragonfly for your beautiful creations - it's been a great swap.