I have been experimenting with machine felting. I made myself a folder for my pastel pencils combining felting and crochet. This is a photo of the outside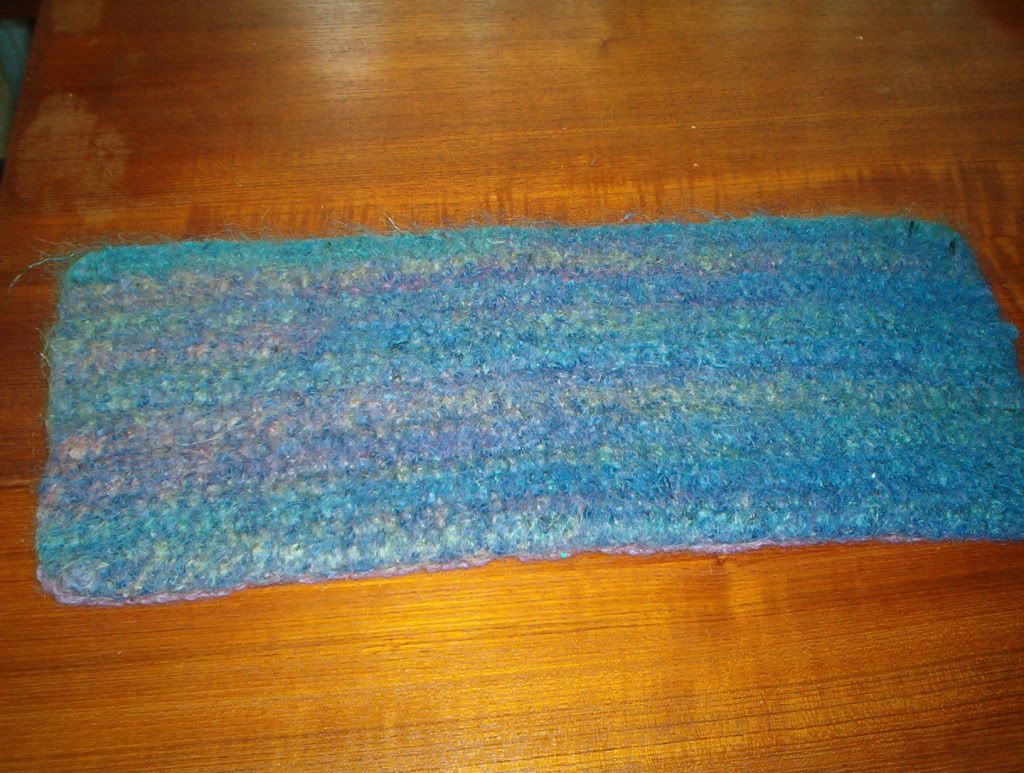 ...and the inside.
A close up of the inside crochet, and with pencils
I also made myself a pair of slippers - again I crocheted them and then put them in the washing machine. For some strange reason they turned out different sizes. They still fit, one foot is just different to the other.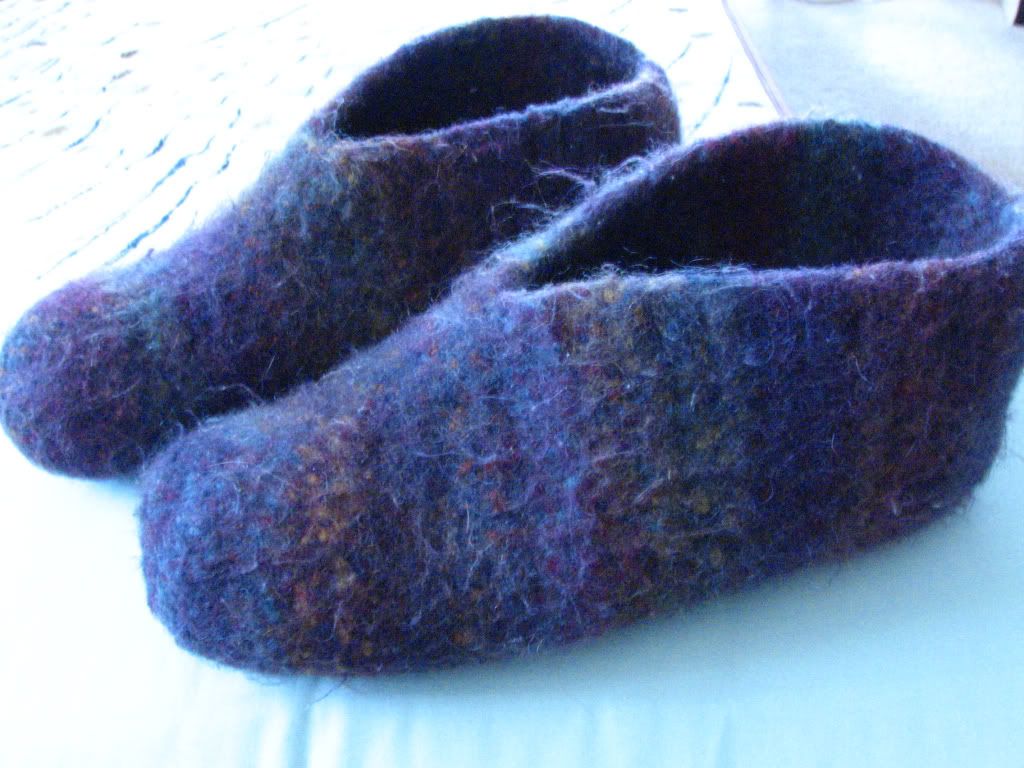 I started out with a flat crocheted piece, then sewed it up to form slippers.
At this stage they were enormous! (That is my washing basket it's sitting on!)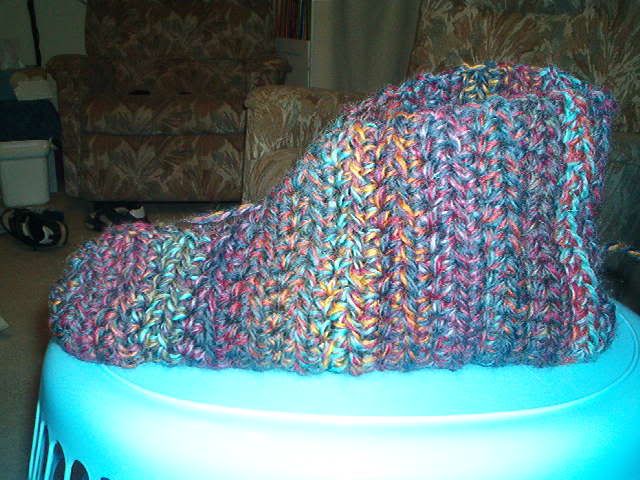 Thanks for looking.