I've developed a little niche for myself making star quilts, originally it just started off as something I wanted to make for a boyfriend. Then people started asking me to make them for new babies or relatives as gifts. In the last year it's been a little side thing I do and I plan on making some to sell in May at the Alabama-Coushatta reservation. (I'm Navajo and I used to work for the tribe, helps to know people
) They're really big with Natives in general and the more colorful the better as you can see. If you've ever been to a powwow or seen some native dancers it's the same deal, everything is very colorful and eye-catching. I'm applying to some Physical Therapist Assistant programs for fall 09 and keeping a job will be tough, so I'm hoping that my lil side business can cushion me through those thin times when I'm going to school. Thanks for taking a peek!
This is first one I made and it's queen size, the rest that follow are all baby quilts.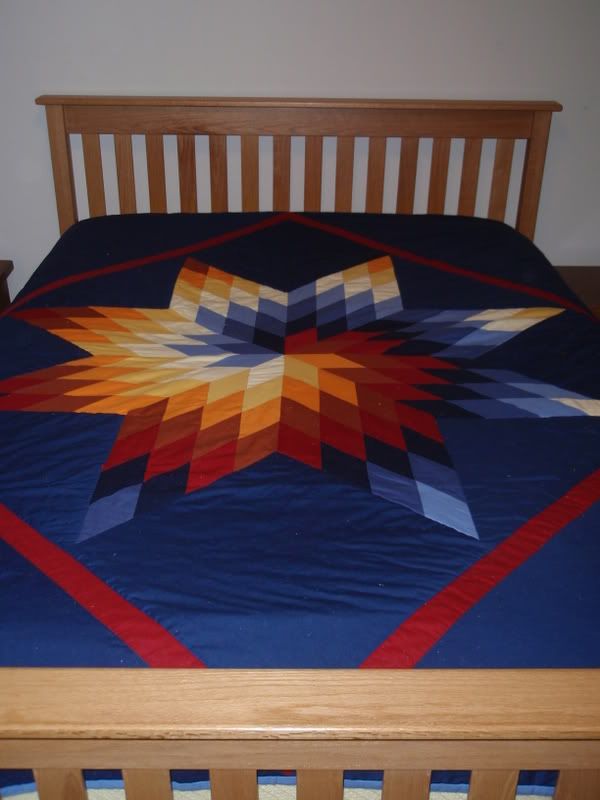 Most recent: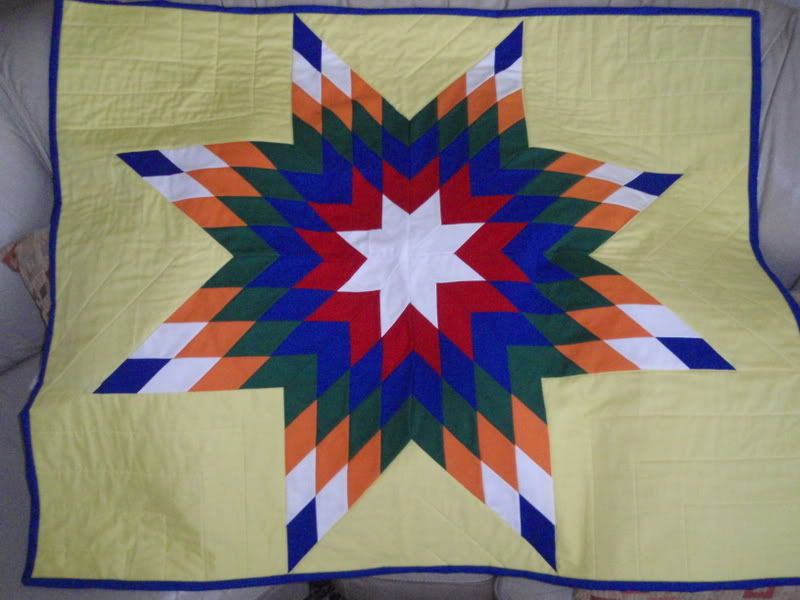 For my Friend
First commission
)