This is a great project, actual knitting time went by ver fast.
Sitting on the couch waiting for me to pick it up, well that's another story. But alas, it is finished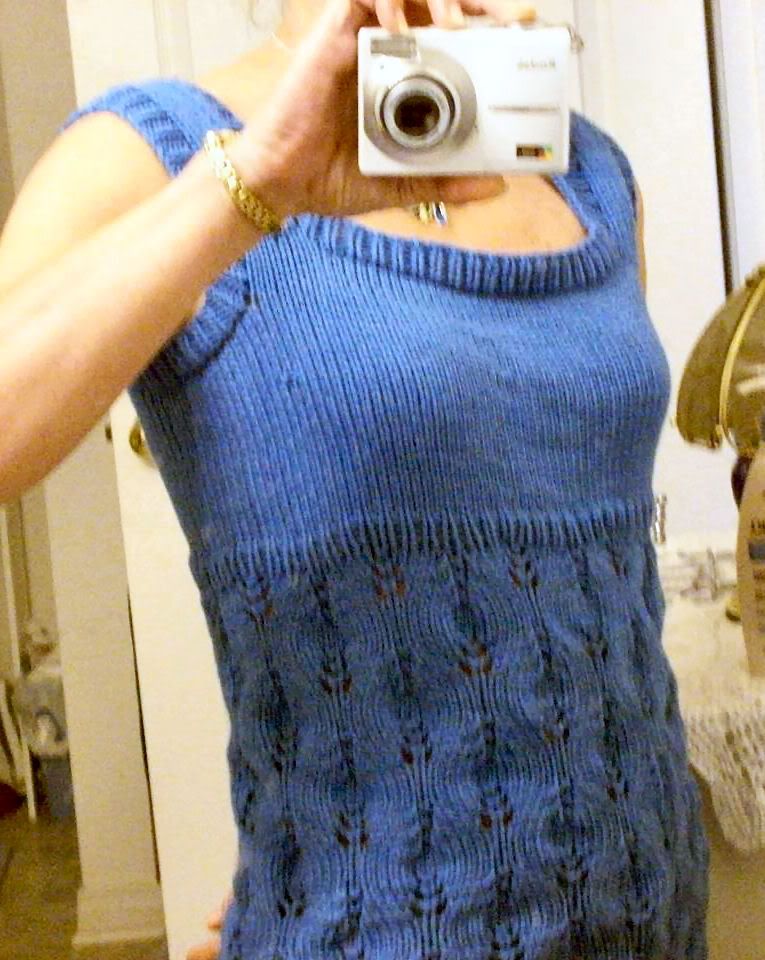 I had thought about not blocking it, I love the lace pattern the way it is, but the neckline is a little too 'gappy' for me. so on the blocking board she will go.
Pattern:
http://deliciousstitches.blogspot.com/2007/05/lillian-tank-top.html
Size 6 addi turbo circs
2 1/2 skeins of LB Cotton Ease in Candy Blue
Total knitting time 5 days.
Smallest size