So, I used this pattern:
http://www.headhuggers.org/patterns/kpatt11.htm
I've noticed that most baby hats using size 7 dpns and worsted weight yarn have a cast on of somewhere between 60 and 70 sts. This pattern uses a multiple of 11, so I just cast on 66 and worked the pattern as given. Only other change was doing a seed stitch brim instead of ribbing.
I used Simply Soft because my brain keeps saying "Don't buy more yarn!!!!" and I already had this on hand.
Hat on baby Dorian: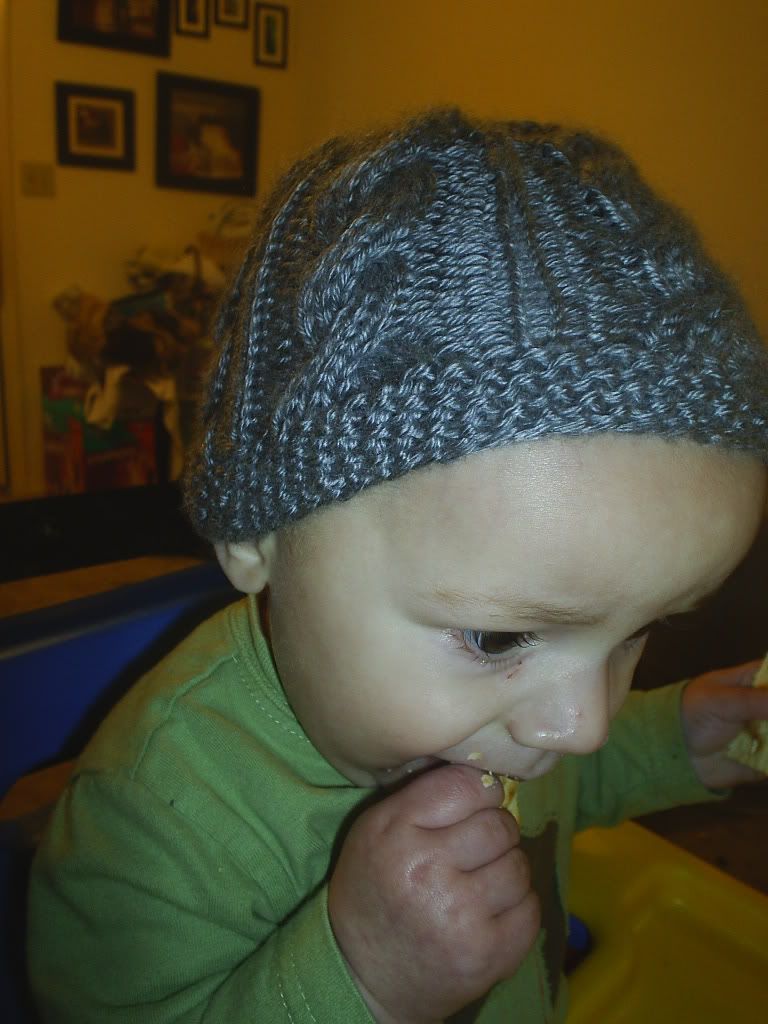 He says "Woman, eat this cracker and get out of my face!"
But then he says, "Well, you're a *little* funny, so I guess you can take one more picture"