I hope this goes here.
My boyfriend use to sketch/draw a lot in high school. He hasn't done anything in a while and always has ideas for me when he sees me working on stuff.
I bought him a plain sketch book, scanned and printed out a couple of pages from his favorite comic, Deadpool and mod podge them onto the front and back covers.
Front:
Front Inside
Back inside:
Back: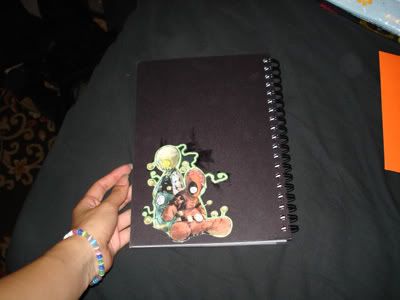 The mod podge came out and it left that "stain" after it dried.
I hope this gets him drawing again but knowing him, he might just put it on the shelf and be scared to use it.
=)