My cousin got married yesterday and even though they didn't want gifts (they already have everything they need) I wanted to make them something they could hang on their wall to remember their wedding day.
I'd never done cross stitch before so thought I'd give it a go! I found a great website with a million and one old charts so I worked off those and came up with the design below.
The B and C are their initials (obv.) in a dark blue with a golden crown on top and the date of their wedding underneath, magenta loveheart and off-white/bone coloured fancy bits on the sides.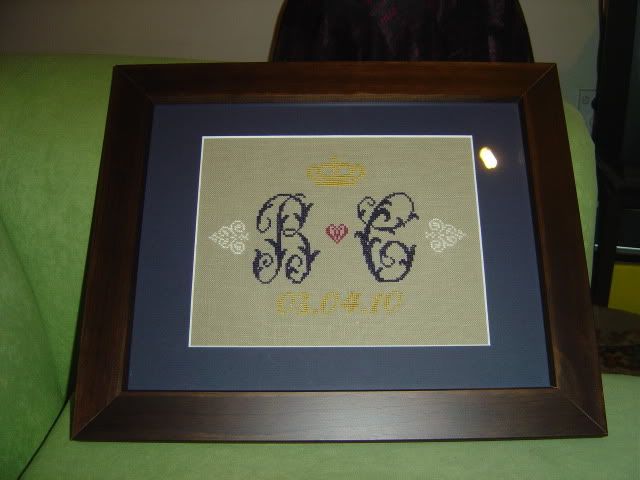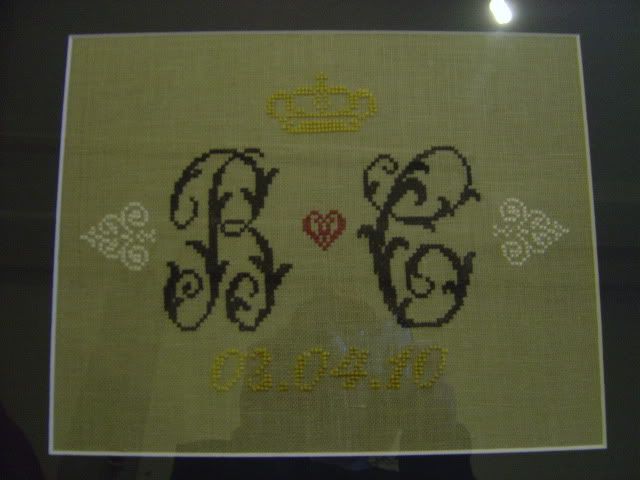 The colours aren't too good in this one but you can see the detail better.
I even mounted it (was a bit nerve-wracking to get it straight!) and we found the perfect frame for it! I was so so happy with it, I hope they liked it too!