I made this quilt for my lovely partner in the Make a Friend Swap and she got it today, yay! So now I can put it up here. It is my own design, inspired by a photo of a mummy giraffe snuggling her baby, I'll track it down and put it in here too. It's the 4th wall hanging I've designed myself, the others are in varying states of incompletion! Swaps are a great way to ensure that you finish what you start
New photo hanging on the lovely Bugaboo1's wall! On page 3!
It's not actually crooked, my photography was shoddy.
And a little closer.
And here's Bugaboo1's pic as her's is better and shows the size as well!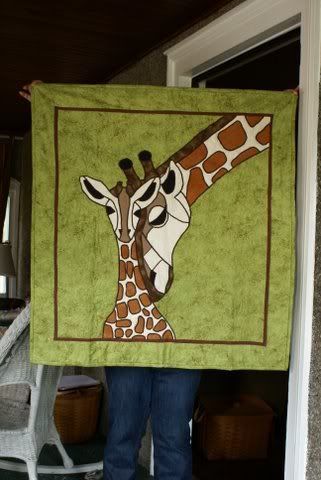 Please let me know what you think.