hi there! guess what? it's my first real creation post type thinger!!!! are you excited? cuz I totally am.
anywho, so I kind of have these old sheets from the 80's with popples on them? yeah, i don;t know what they are, but my older cousin was talking about some sort of stuffed animal thing.
ANYWAYS. I got this really great pattern, if you really care which one it is i'll look at it, but I wanted to make sure I had the sewing talent before i made it out of my purchased fabric. So i made it out of really old sheets =]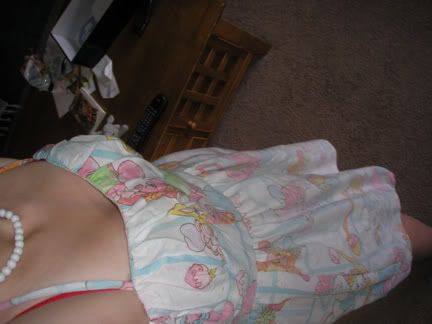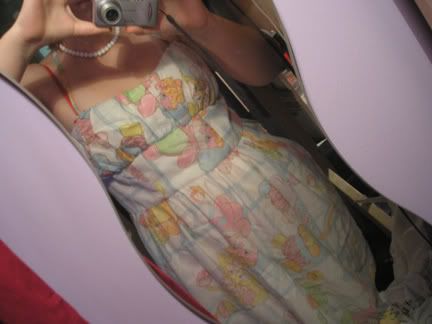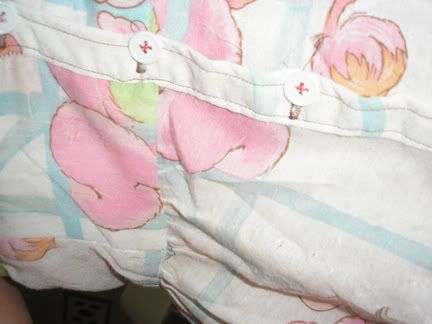 hmm, yeah, its kind of wonked up, but perhaps that is because i didnt feel like hand sewing the insides and instead used iron-on hem crap. oh well! tell me what ya'll think.