ok, so the shower hasn't officiall happened yet..it's a week from tomorrow, but we are now done with every crafty thing that needed to be done! I'm so excited! So without further ado, here are the pics!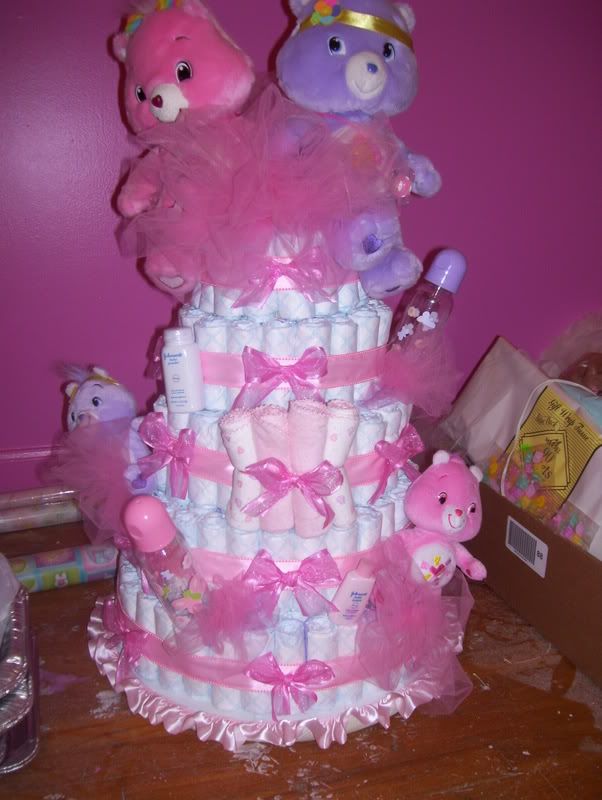 Diaper Cake my mom made for me! It has about 345 diapers in it!
These are our favors they are supposed to look like baby booties and are made from an 8 oz. styrofoam cup. A tut can be found here:
http://www.creative-baby-shower-ideas.com/baby-bootie-cups.html
We made NINETY ONE of these things!
This is one of the game books we made. Instead of passing out a bunch of pieces of paper, we put them into a book. This is the cover.
one of the pages inside the book. This is the baby bingo game.
and the last page has a thank you poem that's supposed to be from baby.
and this isn't too crafty, but still we rolled 100 rolls of silverware!
I hope you like everything! Comments appreciated!!