Ok. So we are remodeling the house! HUGE undertaking!
I get my own bathroom and bedroom. Which is SO cool.
For my bathroom I've all ready decided to do a french-country theme.
I was going to do a white and blue theme with lots of frills and feather and lace and a white faux fur rug. Something very powder roomish and girly. I still want to do something with that feel since my last bedroom looked like an Asian brothel. lol
So.........my problem is that I was going to have periwinkle walls and lot and lots of white. White furniture and everything. I really want a white iron bed with a portrait in oil paint mounted in the headboard. That is not going to happen though at this time. lol. So what I do have is very gorgeous dark cherry wood furniture. My bed is a wonderful big 4 post bed with no canopy. Does anyone have any ideas? My furniture just isn't going to work with what I had in mind. It is hard for me to change things since once I have a vision I know exactly how I want it.
So if anyone has any ideas I would love to hear them!!!
These pics all are things I that could be used for inspiration for my room. Love the feel. Something retro and glamor is GREAT too. I also love things like animal prints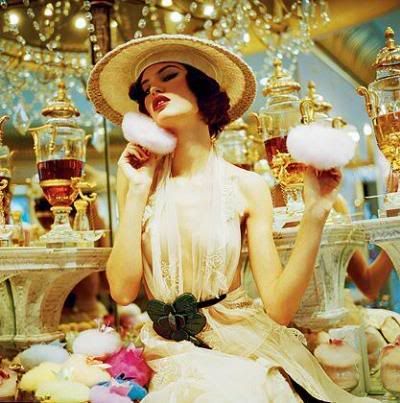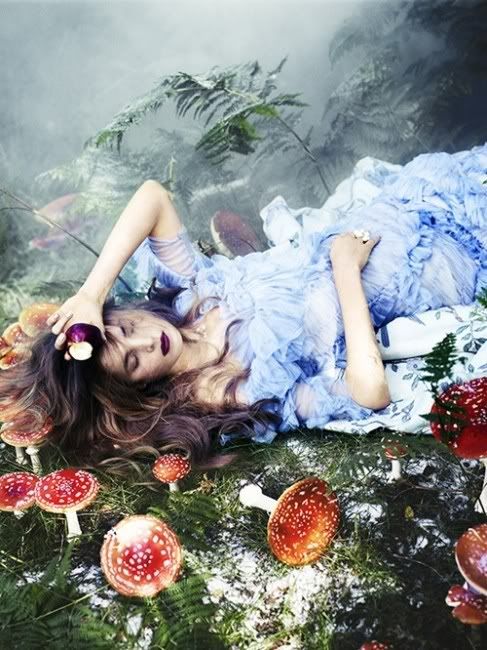 I also love this last pic , but it's not as frilly as I would like....it is really cool though.
Ok...well hope that helps someone get some really great thoughts.