Anyone ever heard of foofshop.com ? They make amazing MacBook cases, I fell in love the first time I saw them. At the moment 42 $AU is not that much, 24 euro. (For a laptop case quite reasonable.) But international shipping and handling add another 22.50 $AU and that's less fun. Besides, I don't own a Mac but a normal PC laptop. And why spend money if you have some fun fabrics laying around and no class because your professor is at a conference?
For the first project I used black polar fleece and a Ikea pillowcase from my parents. (They make those things awfully small, I had to make my parents new ones because their pillows wouldn't fit in it. I kept the original ones because I liked the print.)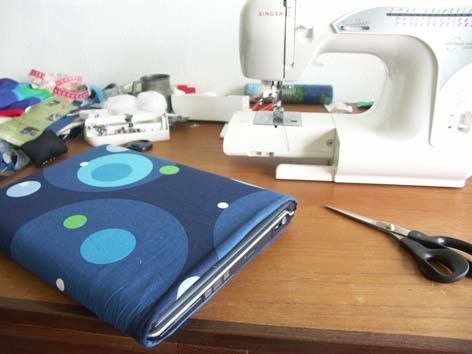 Actually I made the first a while ago, and made a few more since. I showed it to my best friend and he liked to have one too. I used another Ikea pillowcase (my little brother's) and a piece of blue polar fleece. Recently I bought a portable harddisk and to protect it I made a mini case. Plain dark blue cotton and white polar fleece. It's kinda boring, maybe I'll put an applique or some embroidery on it.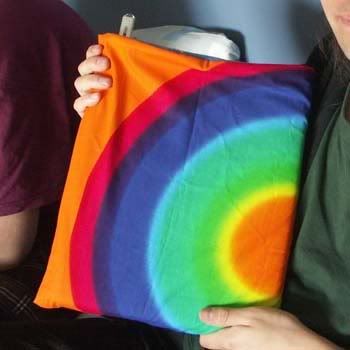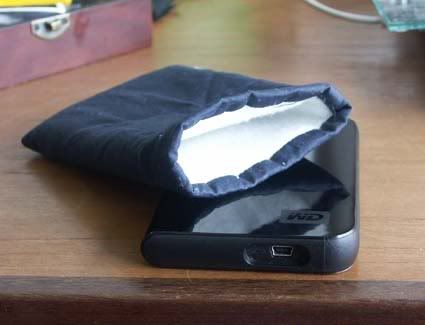 The design is very simple, most likely you can find out how to make it yourself. The hardest part is the ease. The first one is quite snug, the second too loose. I used 1 cm for the first and 2.5 cm for the second. The harddisk case is something in between, but because it is much smaller it's a bit loose too. There is no good way too calculate it. For the small one I made the lining a little bit smaller, otherwise it wouldn't fit in the outer fabric. With the big covers it was not necessary, though you can do it if you have a very thick lining. Also I would like them a bit longer, but I have no idea how much would work best. If you have questions, I'll try to answer them. (I try to visit the forum regularly, but I also try to do get some crafting done before my summer break is over.)