I received from faux_valentine!
She made me a needle felted butterfly and a ...hm..my first thought was a giraffe but now I think it rather looks like a lama. My bf thinks it is a donkey..(I have no idea what kind of donkeys he saw before..)
Maybe it is just a mythical creature..
Anyways. Thank you faux_valentine
Well it can be anything you want it to be but it was supposed to be a hippogriff guess it would have helped if i got the front legs right, and sent the note i wrote with it...i always forget the note oh well ><
Here are my amazing badges from two wonderful partners, i am so sorry that i havent posted them until now but i love them all and have already started sewing them onto my bag to show them off!
Glamis sent me a chameleon thats amazing and a sexy red headed scientist! so excited about them and the detail work is amazing!
petskin: sent me the most adorable yeti ( i love Yeti's) and an awesome zombie gnome with glowing ( in the right light) eyes. They are so amazing i couldnt be happier!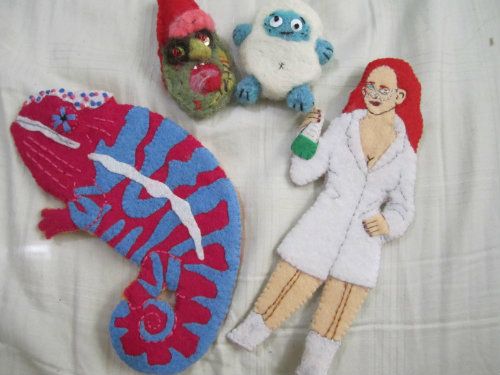 and a detailed shot of my sexy redhead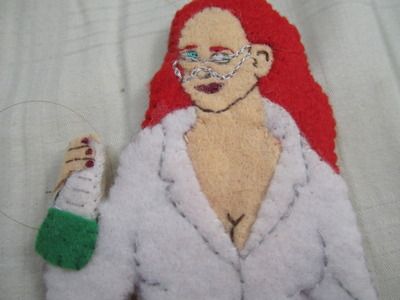 Thank you both for being such awesome partners!