Alright guys, I've been a little quiet here lately, so here are some pics of my newest creations!
Here's our newest creation, Captain Jack Sparrow! I think he has the most accessories on him out of any of the characters we've made so far. He's pretty crazy looking with so much stuff, but I think he looks perfect!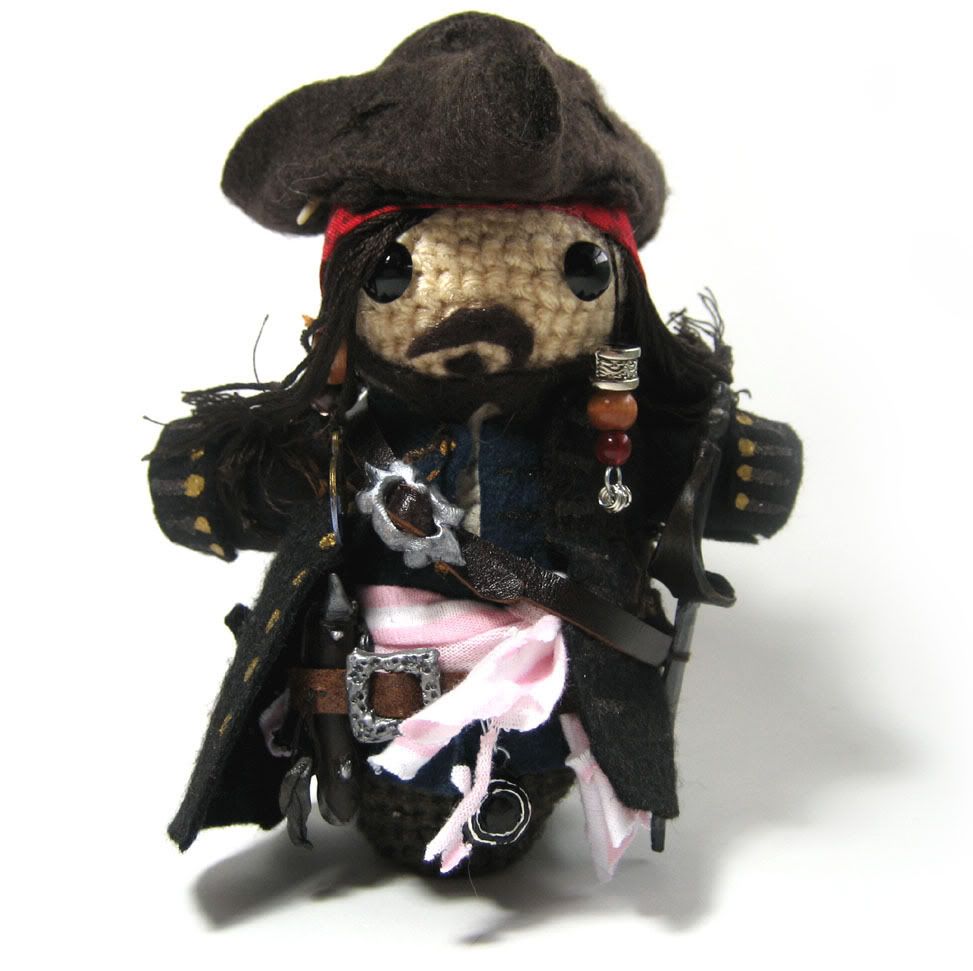 I think his hair is my favorite part. It has so many beads and baubles and stuff in there. His hat and jacket can both come off too--I wouldn't recommend taking the bandanna off, I hear Jack doesn't shampoo his hair very often.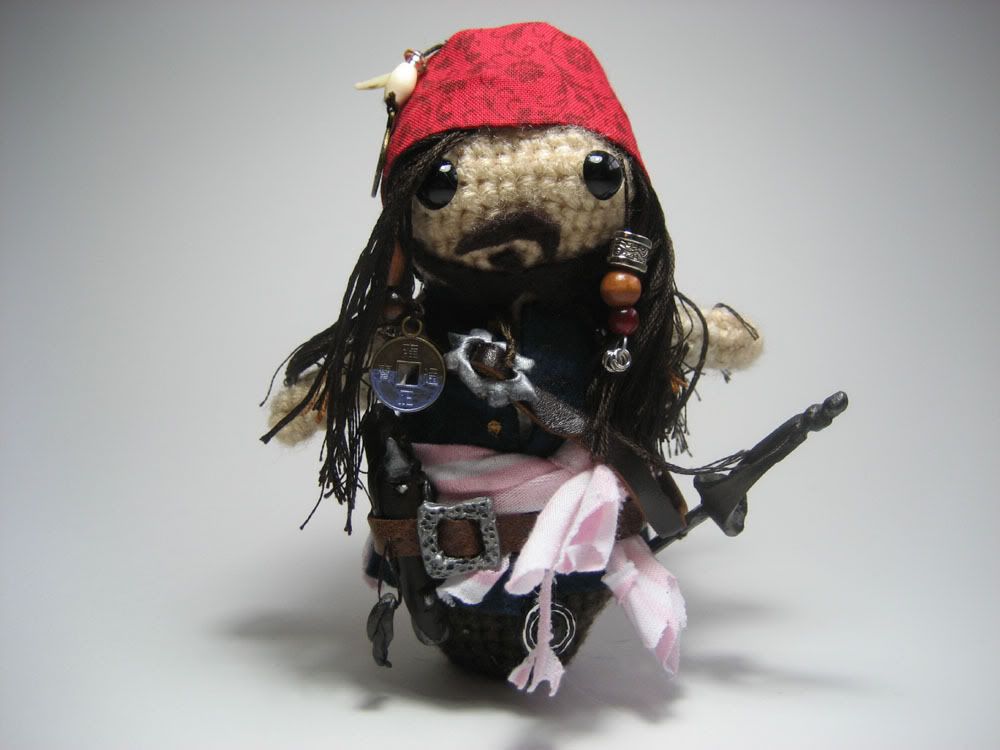 And here's another guy we finished a while back, Boba Fett!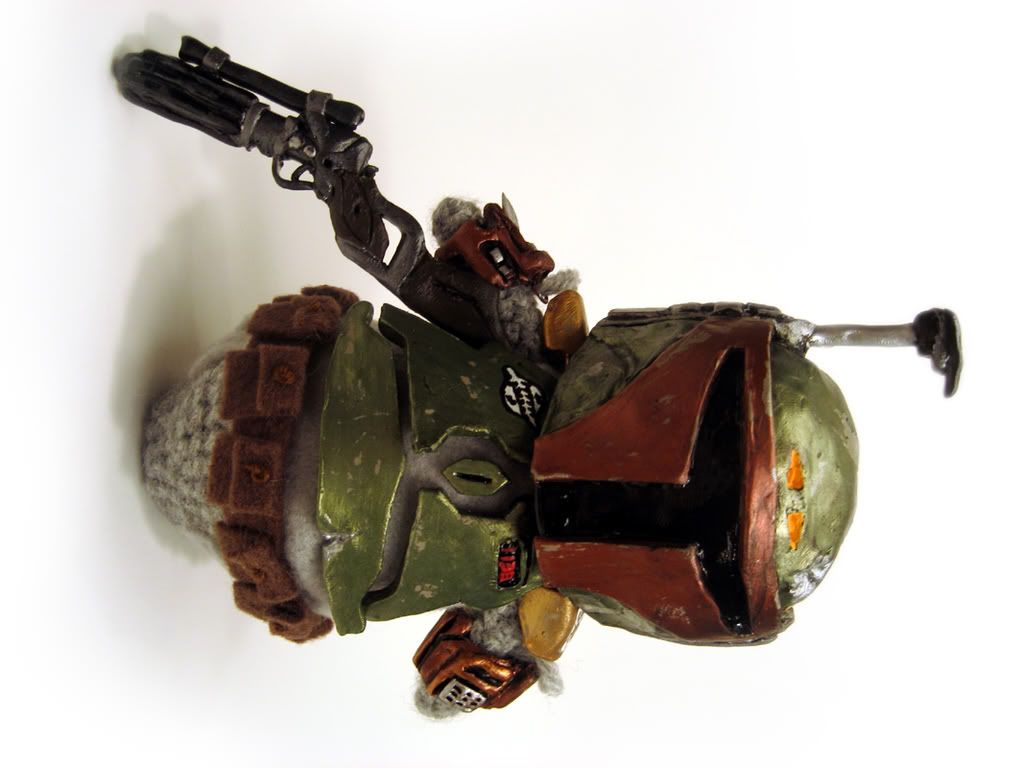 He's almost completely sculpey-based, with just his body being amigurumi and his belt being felt. The boyfriend, as always, did the sculpey work, and I think it's amazing. The helmet can come off too. Here's a detail on one side of his body:
And lastly, Roy Mustang, from Fullmetal Alchemist! I wasn't sure that an anime character would turn out very well (because Leela was such a mess), but I think he's adorable! I'm so happy with how he turned out. We're working on an Ed Elric right now, I can't wait until he's finished!
Edit: Oh yeah, I forgot! I have a free pattern on my blog for a spice weasel lip balm cozy (it's not as confusing as I make it seem, I swear). Here's the link:
http://geekcentralstation.blogspot.com/2008/04/spice-weasel-pattern.html