I'm still in, if anyone is interested.
And here's a pic of the quilt my mom made me, in case anyone wanted to see it! It is summer and penguin related, so I thought it would be appropriate.
and a close up....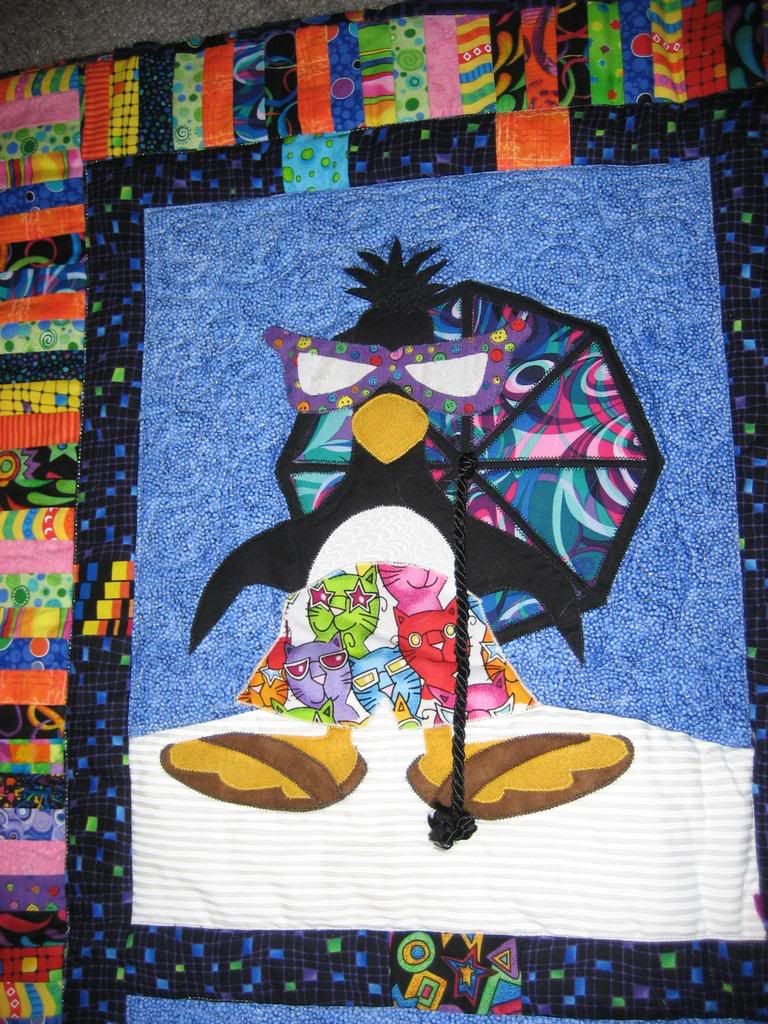 I wouldn't be able to do anything this cool, but I just wanted to share with some fellow penguin enthusiasts.