Yay! I received my altoid tin today from Em0tionalprayer! She was such a great swap partner.
Here are a butt load of pics--she chose my book theme.
First, this great little cute bag, which is the perfect size to hold a book! (sorry there is no scale--it can fit a paperback easily, though)
a shot of the front--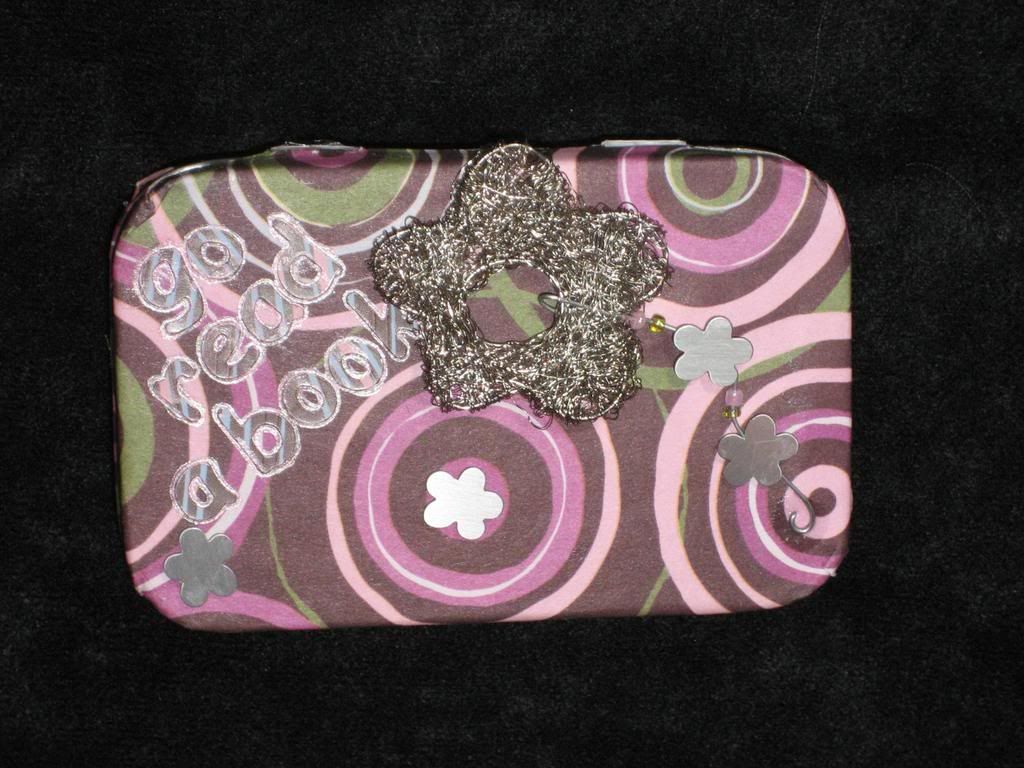 and the front and back together
and the inside, with some great quotes about books and reading!
and now the goodies! There are some cute earrings, two little books with blank pages, and a bookmark. Also, the "reading is sexy" is a magnet.
Sorry I'm so excited about everything, but this was my first swap and I just loved everything that Em0tionalprayer got. I look forward to seeing what everyone else gets!