I made this bag from a ginormous (size large) purple t-shirt that I got at RiteAid (5 for $10 for all of you Reconstuction divas out there). I got the idea for the bag from the Tease book by Sarah Sockit and pretty much just made the rest of it up, because the original was too plain for me.
I cut off the sleeves and neck and lined up the arm holes and sewed the bottom shut. I didn't like the way it looks so I cut off the corners and stitched them closed.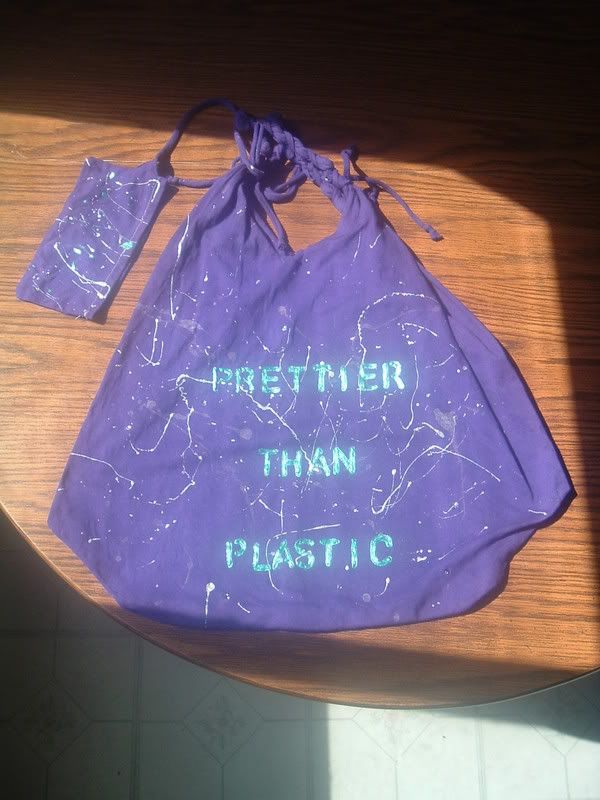 Then I cut one of the sleeves into strips and wrapped up the handles.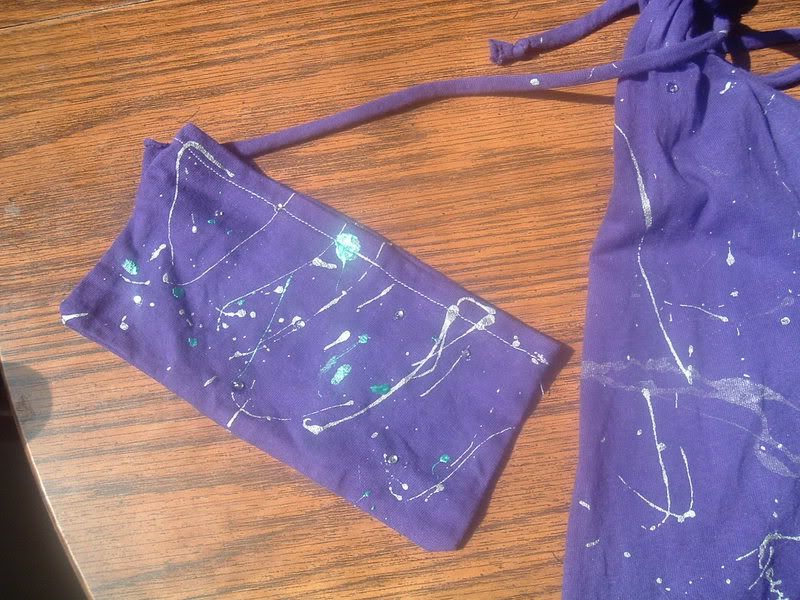 I used the other remaining sleeve to make a pouch to put my sunglasses or coupons in.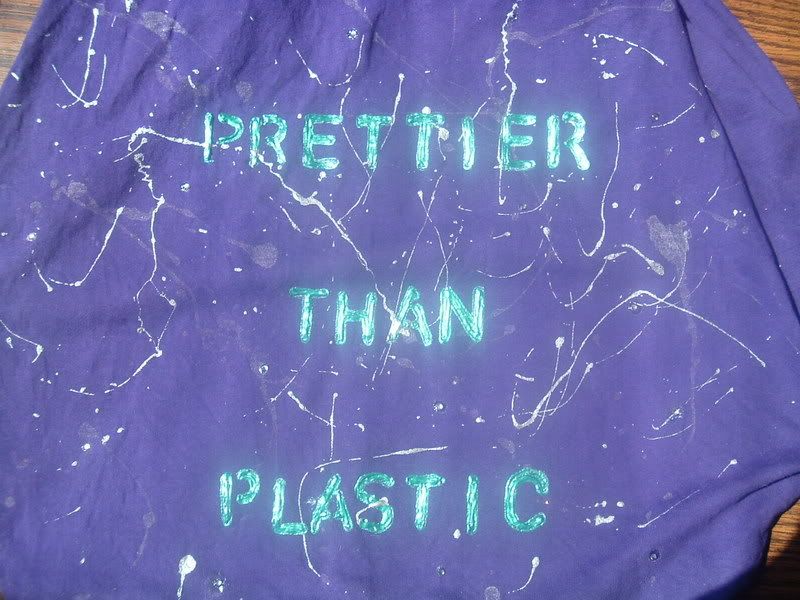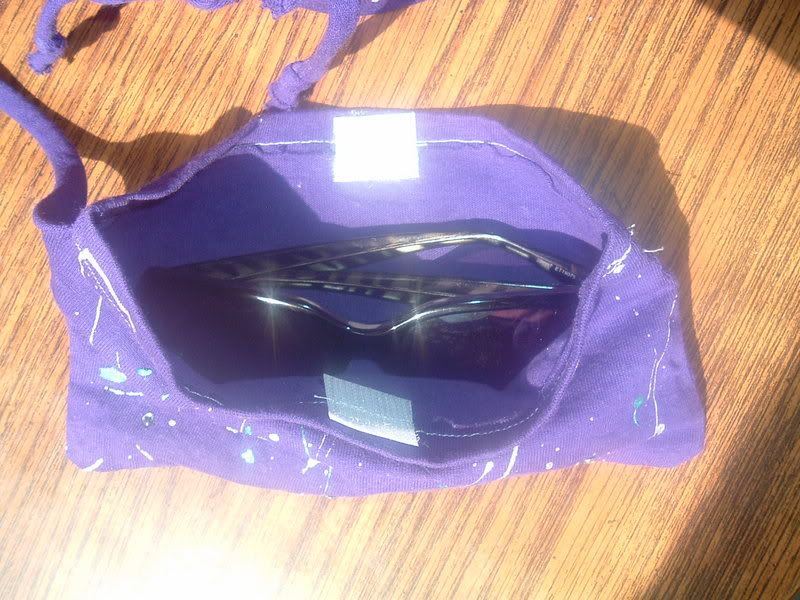 I used fabric paint in five assorted shades to splatter paint and to do the lettering. I also added rhinestones with some Gem-Tac.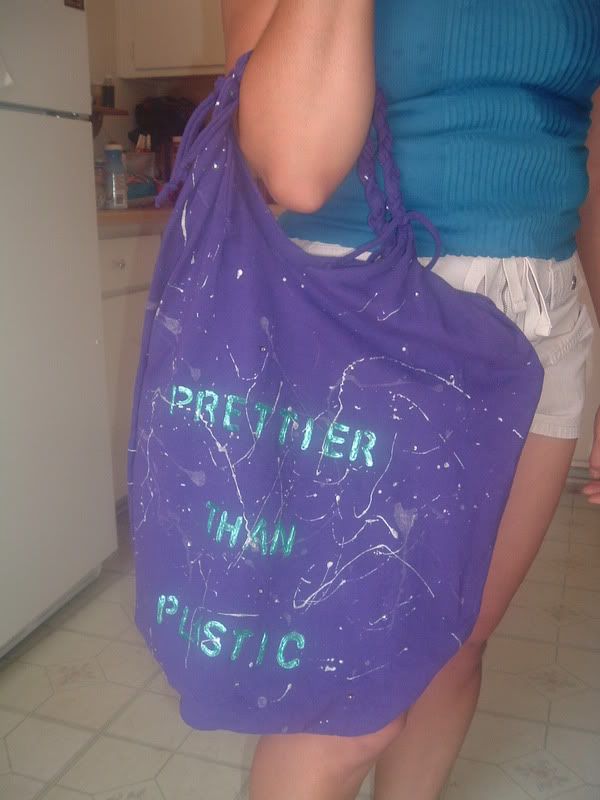 As you can see there is room for a lot of stuff in this bag.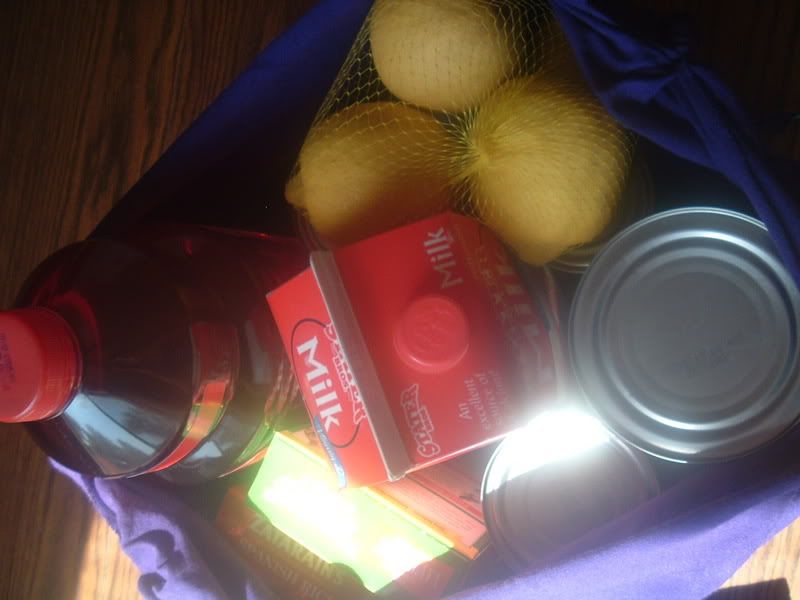 And it's more sturdy than I thought it would be.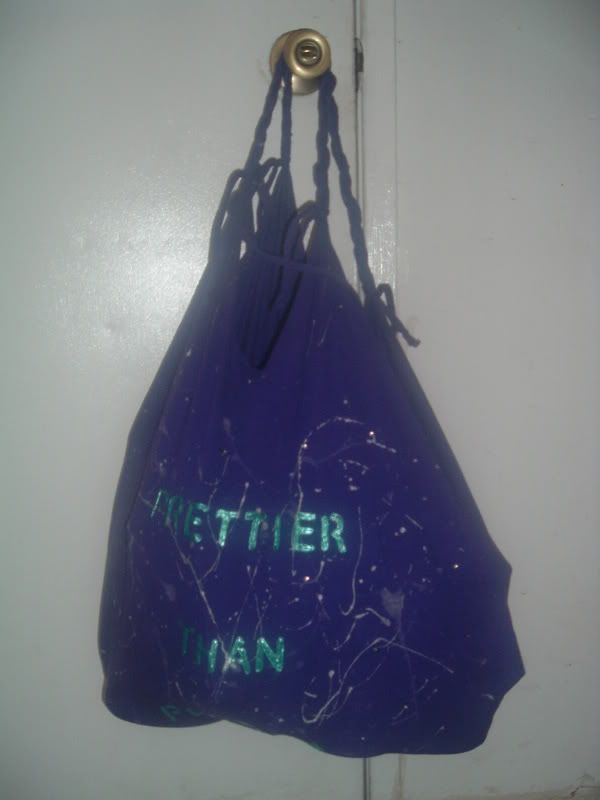 It's so big that I could put my baby in it.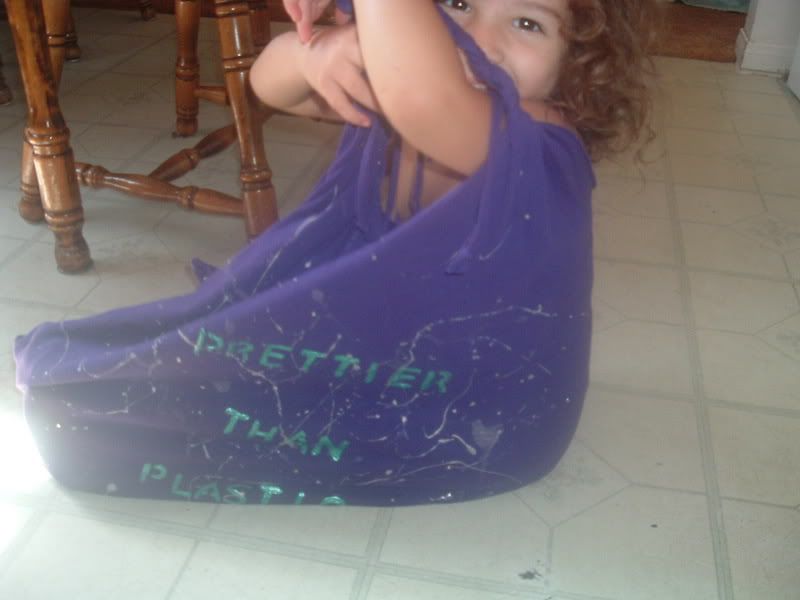 Really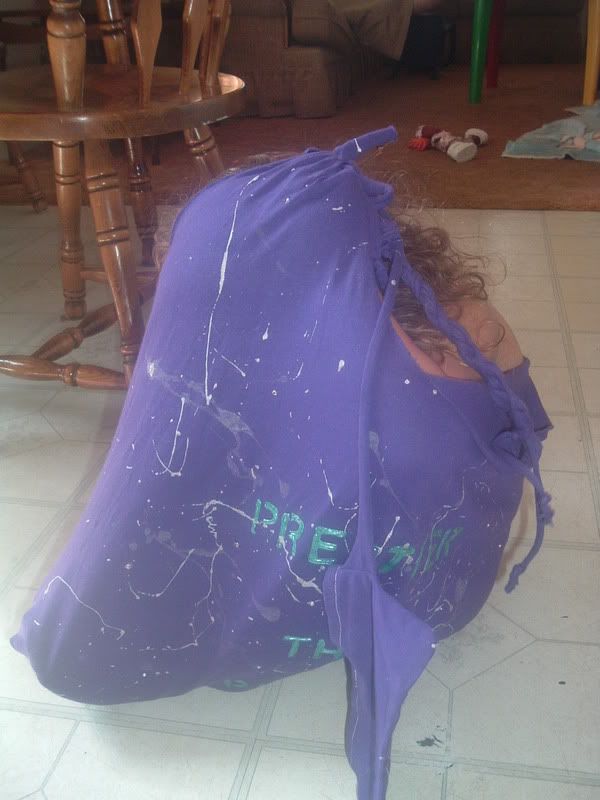 Thanks for looking!