So this year I chose a very traditional character for my costume. The outfit itself was pretty simple, long black hair and a slinky black dress (that I HAND STITCHED, let me just repeat that, I hand stitched all that damn lycra. Lycra was invented by Satan).
Just a few pictures.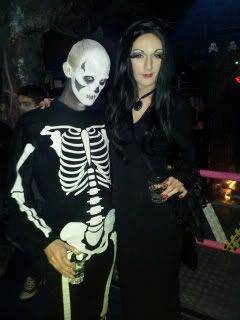 Me and my best friend, I painted his face in like 10 minutes, it's the worst skull face I've ever done...
My other two besties and my Gomez. I wish you could see his cravat and his pocket square, I made those as well.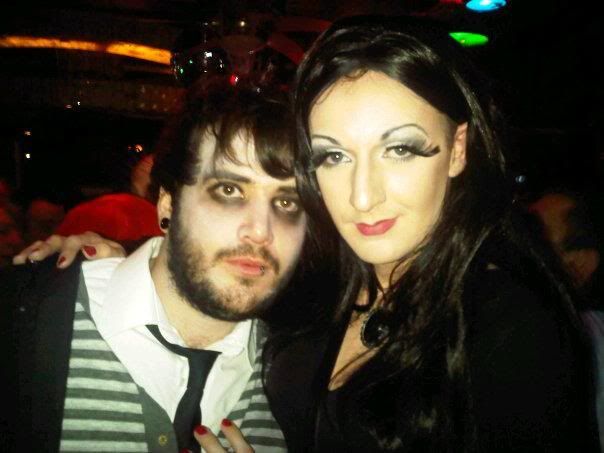 You can see my real hair in this one, but I was about seventy eleven drinks in and everything was starting to fall apart.
What's the twist you ask? (as though you can't tell)
I'm a dude.
Happy Halloween