Alright folks, I promised you photos so here they are. Not my finest photographic moment - I had about 4 minutes before I had to leave the house for work, and the coffee hadn't really kicked in, and... Onwards!
The front. Note the effective self-boob-grab manoeuvre (wtf?) and my bra shining through my shirt, and the dubious water stain. Oh, and there's a big wrappy shrug scarf in there as well!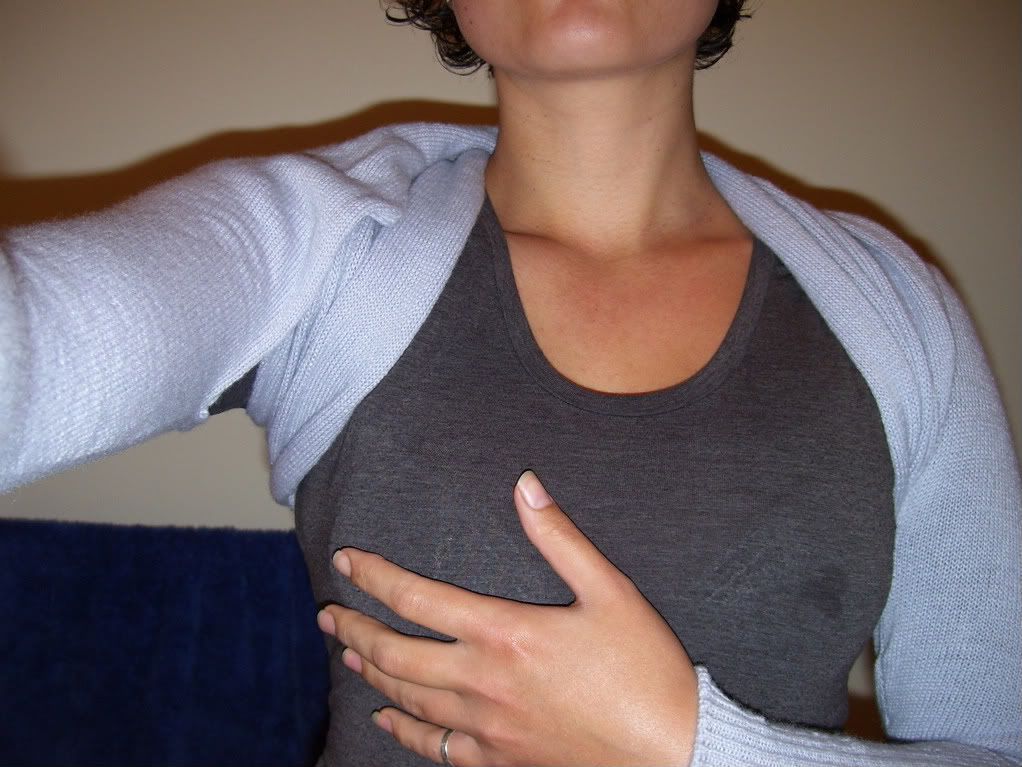 The back. I found this to be the best wrapping technique for this length & gauge. Looks pretty sweet!
The devil's in the detail. Here's the 100 rows of 1x1 ribbing. Hell on earth.
And the top of the sleeve. I did two laps of crochet around the open edges for a bit of stability, and to help reinforce the joins on the sleeve.
Now for some technical stuff!
I used reclaimed 3-ply merino wool (I think that's fingering weight for you American types), and it's knitted entirely on my knitting machine. A good thing, too - it's approximately 2.5 metres long (oh fine - that's nearly 8 and a half ft long, not-metrics). From a 3-second gauge check this morning, it's about 9 or 10 stitches to the inch, and the body of the garment is in stockinette. Obviously, there is no real "pattern" - I made a gauge swatch, and based my schematic on that, and my own measurements. Something like this...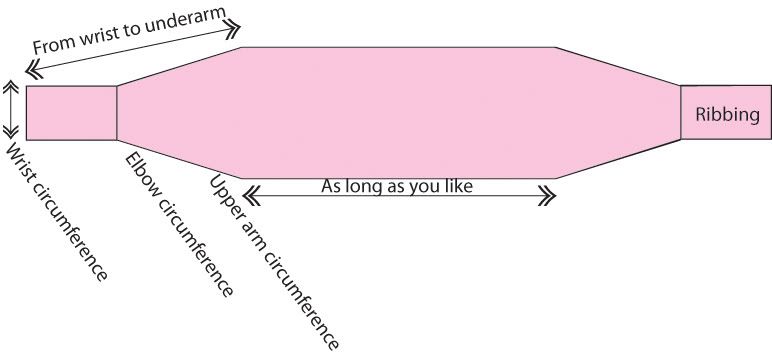 Don't forget to include a little ease! (I didn't...)
I'll probably dye it at some point - pale colours aren't really my bag, but I'm wearing it in the meantime! For everyone out there thinking about making one of these, I say go for it. At the end of the day, it's only slightly more complex than a scarf. Knit a gauge, draw some diagrams, and get cracking!