It's been so long since I've last posted anything on Crafster! So here I am, thinking of posting this up. The first time I tried to knit, that didn't work out too well...but then I saw this really cute crochet hat by
ArrghMatey
, and that had me thinking I could try to crochet, and see how I like it.
This is my very first crocheted item, and I'm very happy with how it turned out! There are certainly mistakes here and there and I'm sure I could work on my tension a bit, but other than that, I love it! Crochet is actually really fun, and in my opinion, a lot easier than knitting. The pattern was very easy to follow once I got going, so I recommend it to all beginner's like me, who want to take a stab at it. I'd also recommend keeping a strict count of how many stitches you've made, since that's probably why I had to redo serveral rows a few times.
Pretty Puffs Slouchy Hat Pattern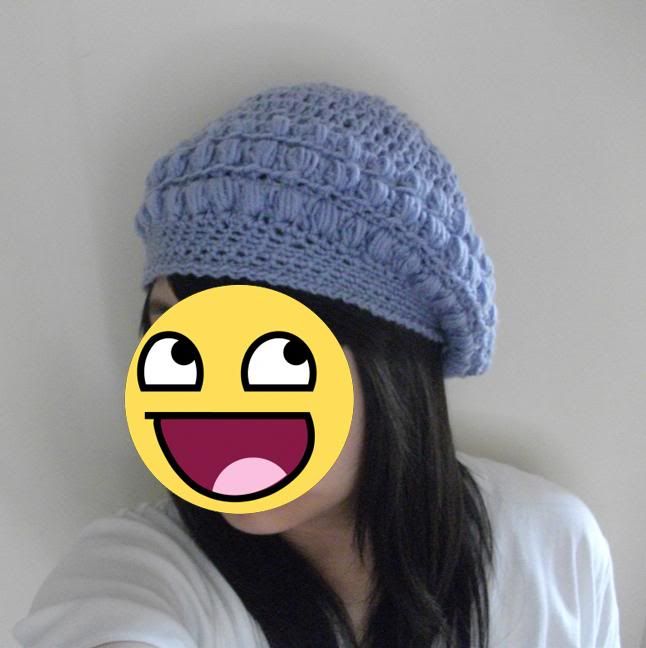 Thanks for looking everyone, comments are most welcome!