Here's my pair of bedfellows bunnies. The light blue one is for my nephew Jacob, who just turned 2 (not to be confused with my bf's nephew, who I've mentioned in other posts). The green one is for my best friend, who loves bunnies. I added a tail, which wasn't in the patter, because it didn't make sense to me to not have a tail. To make the floppy ears, I added a few rows and didn't stuff them. The main yarns on both are Caron Simply Soft Quick (or chunky or something like that) The blue Dk yarn is Lion Brand microspun, the pink is some baby DK acrylic I had in my stash from Walmart.
The lovely bunny couple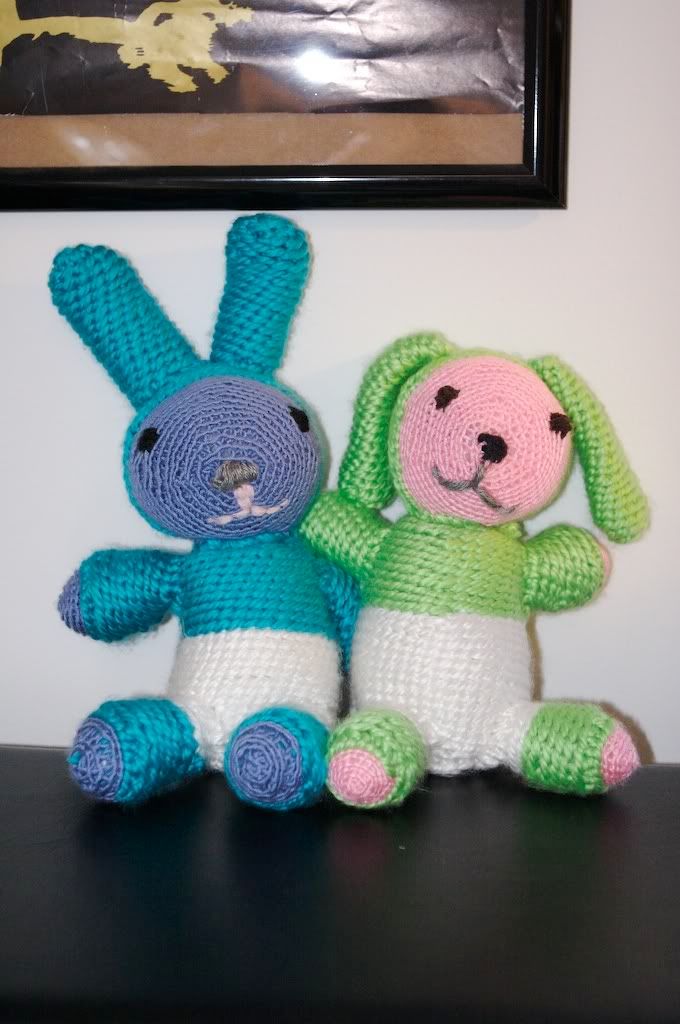 I like big butts and I cannot lie...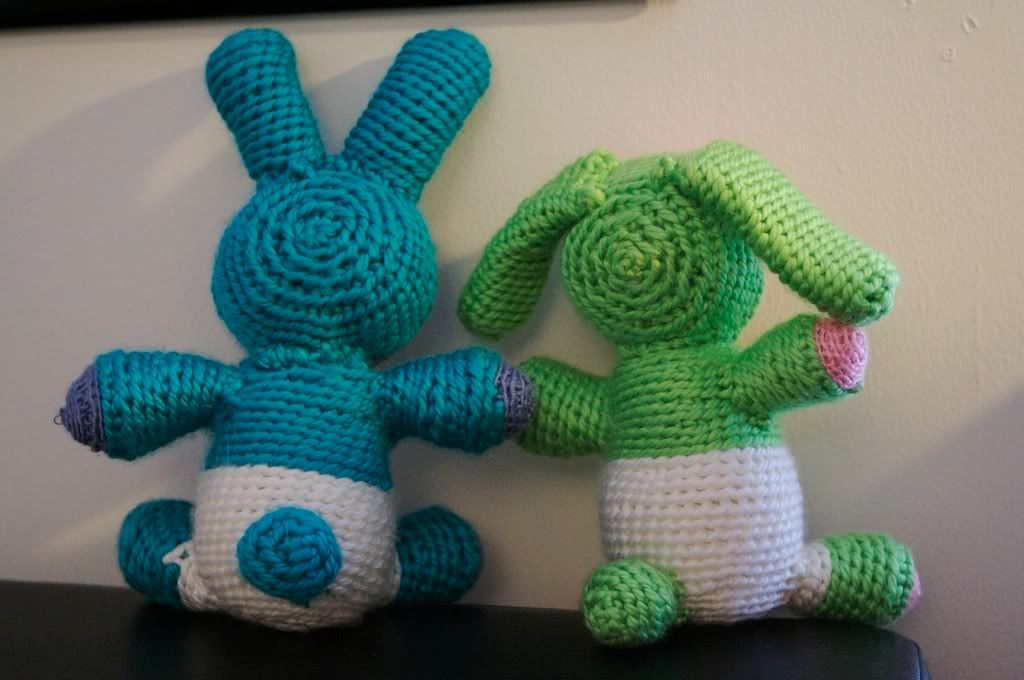 Jacob getting his bunny at the party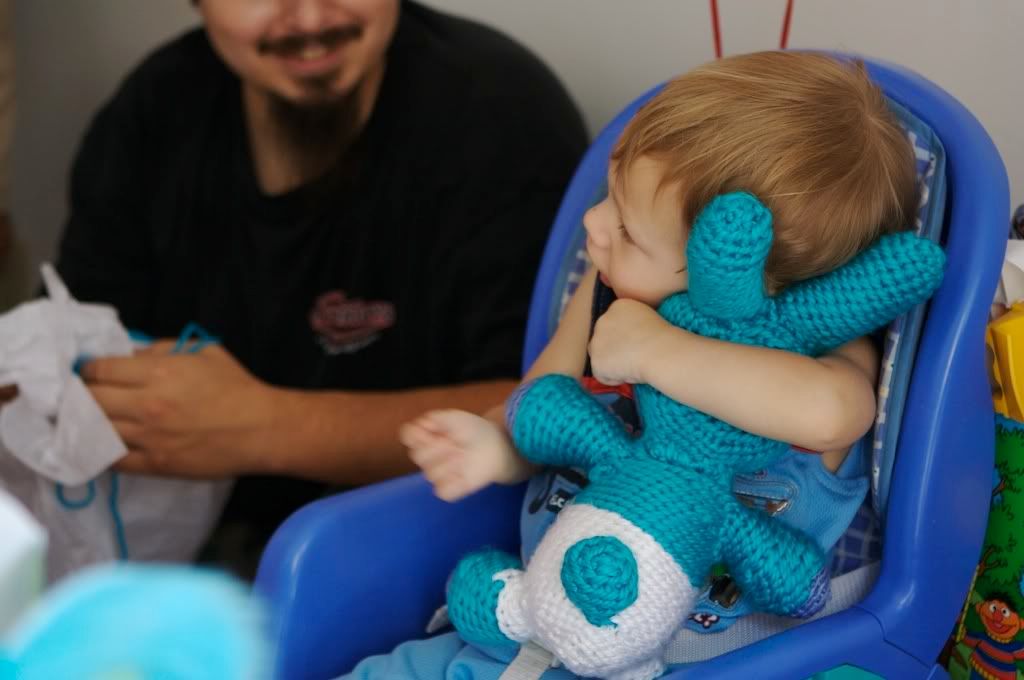 Thanks for looking!