I would like to claim from Banga:
Set of clear alphabet stamps, teddy bear themed, never used and
DIY Scrap/ephemera pack
This is my 4th claim this month (I get 3 at a time), I have sent 3 and they have all been received.
~~~~~~~~~~~~~~~~~~~~~~~~~~
Please pick 1 item for a claimCandle making book
-
The Handmade Candle
Partially-used Candle making supplies~wicks in unopened package plus a few extras, some metal thingies to go on the bottom ??, and granular wax--medium blue-8.5 oz, light blue-9.5 oz, green-2.3 oz
http://i27.photobucket.com/albums/c165/maremare312/100_0898.jpg
claimed
Mini Lip Balm Kit
--10 tubes with lids, beeswax, cocoa butter, 1 flavoring, pipettes, and directions/recipe (emailed, printer is dead). You will need to supply liquid oil (olive, sunflower, etc, some kind of vegetable cooking oil works) and a glass container or double boiler. Your choice of 1 flavor--peppermint, grape, honey, bubble gum (double bubble dupe), watermelon, caramel. No pic, can make many of these.
~~~~~~~~~~~~~~~~~~~~~~~~~~~
Please pick 2 items to make a claim
Soap, some wrapped, some unwrapped (my printer is dead and I don't have the energy to go chase one down). If you want it for a gift or something I can put some pretty mulberry paper and a bow on it, but I am out of the labels that have ingredients and my company name and whatnot. All beveled. All 4 ounces+. My basic recipe unless otherwise noted--olive oil, coconut oil, palm oil, shea butter, castor oil. May or may not contain sunflower oil.
Black pepper and lime
. Essentail oil only.
Lemon Dreams
. Essential oil only--Lemon and Litsea Cubeba. Raspberry seeds for exfoliation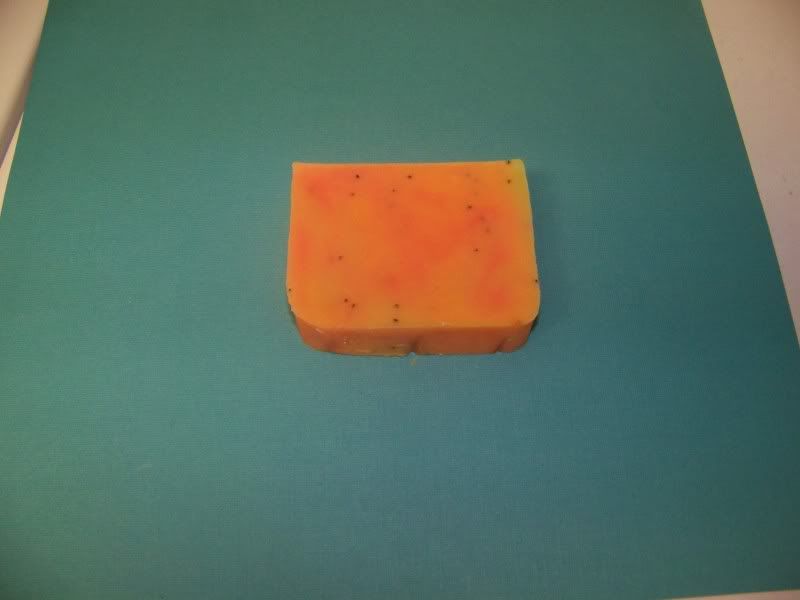 Ocean Sea Salt Spa Bar
Fragrance oil. Sea Salt for rich creamy lather and dried kelp for added oceany goodness.
Creamy Coconut Vanilla
Fragrance oil.
Herbal Mist
Fragrace oil. Colored with green tea. Not the prettiest bar, but if you love the scent Bath & Body Works discontinued years ago, here it is!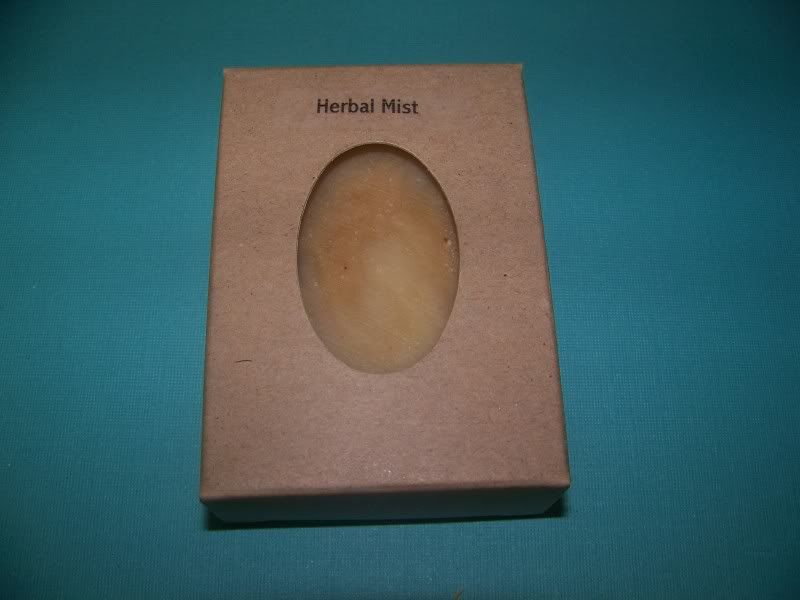 Jasmine Rose
Jasmine fragrance oil and Egyptian Rose Geranium Essential Oil. Also contains Rose clay and Jasmine wax.
more soaps to come
NEW!
1 lb bag of cp soap shreds
, well dried/cured. Use for embedding in melt and pour or rebatching. Pick either earthy (patchoulis, amber), florals (lavender, rose, jasmine), fresh (ocean, green tea, herbal mist, etc) or fruity (black raspberry, citrus, etc) . These will be a mix of colors and essential/fragrance oils.
gold stretch cord
, pre-tied, 8 inches, 50 in pack
white paper mini muffin cups
, 180 in pkg, good for bath truffles etc, or, you know, muffins! (2 available)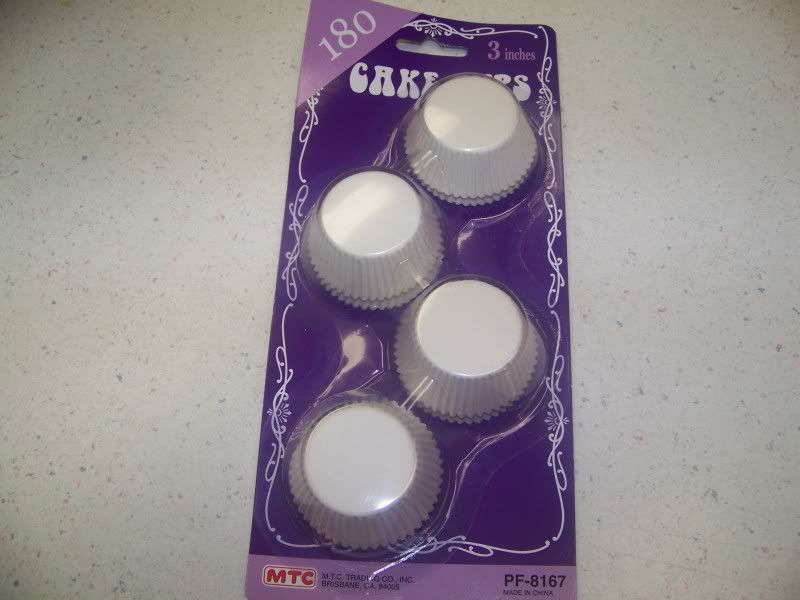 red jojoba beads
, 2 oz, use in body scrubs or soap for exfoliation and color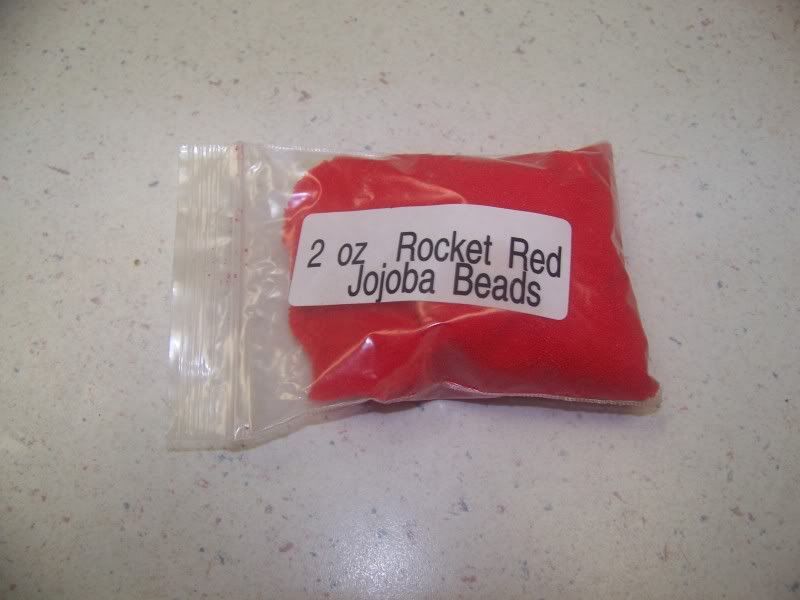 blue jojoba beads
, 2 oz, use in body scrubs or soap for exfoliation and color
4x6 wooden picture frame
. Ready to be decorated.
white kaolin clay
2 oz, use in facial masks or soap, several available
refined shea butter, 4 oz
several available, no pic
undeoderized cocoa butter
(smells like chocolate), 4 oz, several available, no pic
10 lip balm tubes with lids
regular, .15 oz, solid white, 2 sets available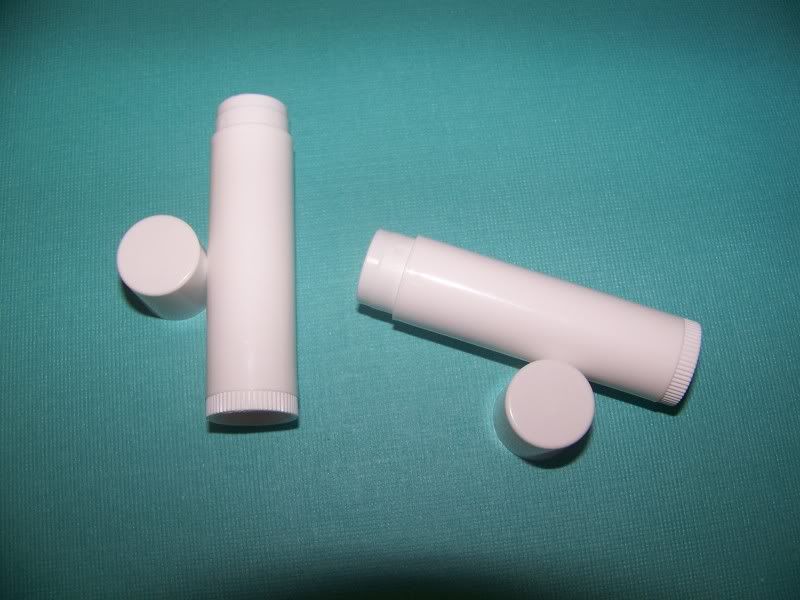 Dried Rose Petals and Buds
Great for potpourri, sachets, etc. Small ziplock snack size baggie full--approx 6.25 x 3.25 inches, several available
Dried Calendula Petals
Great for infusing in creams, potpourri, soaps, etc. Small ziplock snack size baggie full--approx 6.25 x 3.25 inches, several available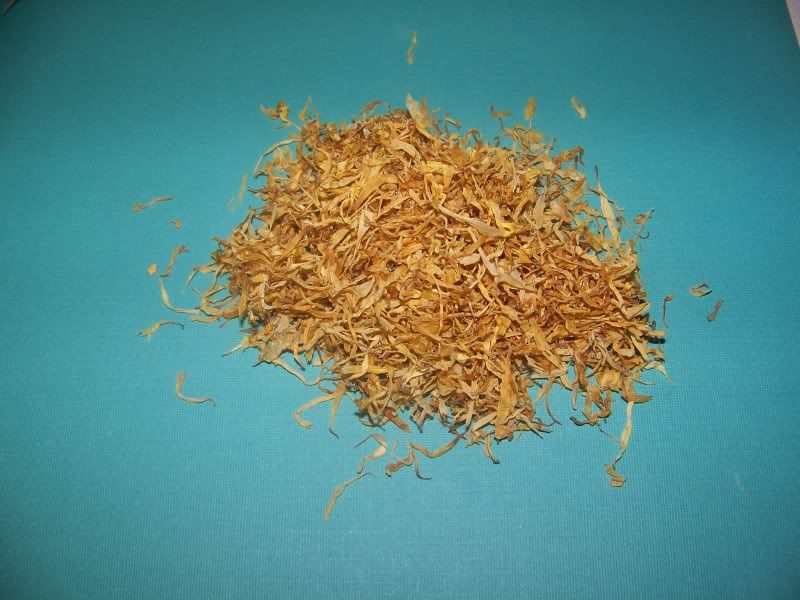 Dried Lavender Buds
Great for sachets, tub teas, potpourri, etc. Small ziplock snack size baggie full--approx 6.25 x 3.25 inches, several available
Frankincense Tears
To be burned as incense or ground into powder and used in soaps. Small ziplock snack size baggie full--approx 6.25 x 3.25 inches, several available