I added some more picsof the quilt to my above post so you all could see some close-ups. I was too excited before to get it posted to take enough pics!
I actually got my other package today too! I received from
luckdragon
today! We were in the short story group, and she managed to tie every item into the book. Very tricky lady lol!
The short stories were set in Canada in...wow I'm bad with years...the 1920s to 1940's...ish? Someone correct me, I'm sure that's not accurate.
She made me an awesome knit drop stitch (is that the name?) scarf in colors I love! I had something similar on my wist! Resting on top of it is a great clutch. I am obsessed with clutches and this one is super cute, with a rose on it and pretty lining!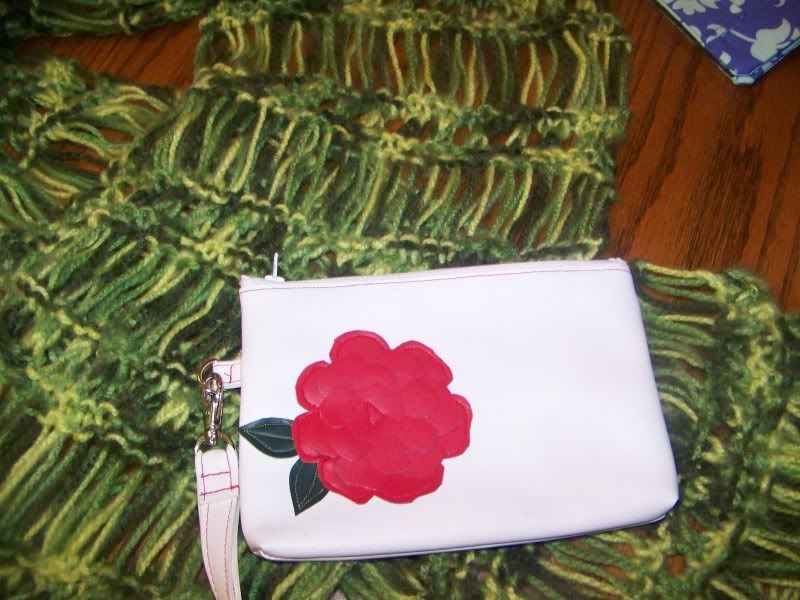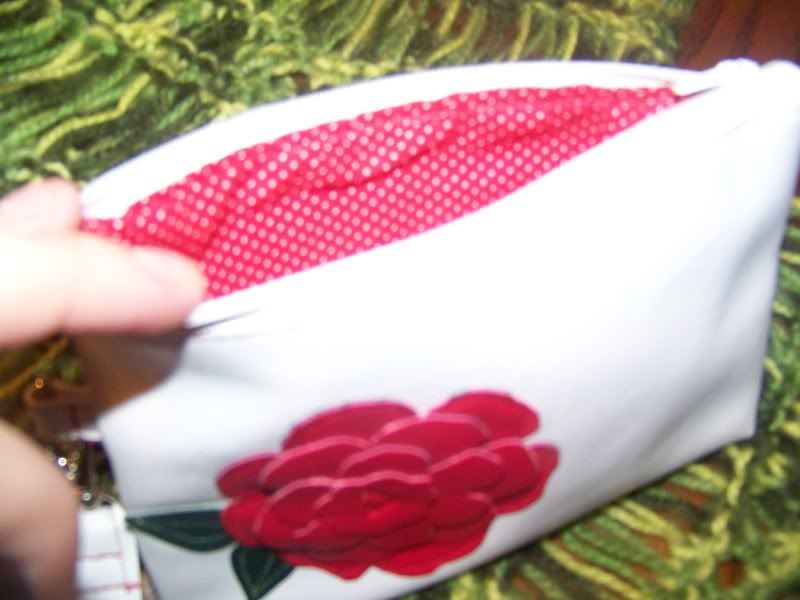 And, and! A journal with a Canadian map on it and a moose! I can never have enough journals. never. AND! an amazing check book cover in fabric that I love, with a pen holder on the outside! I've wanted a pretty checkbook holder for so long and I love it!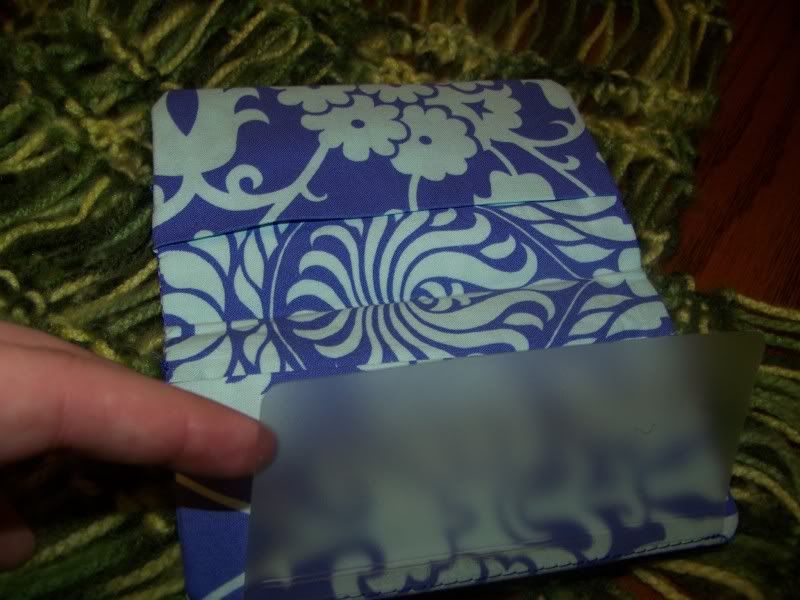 And, to top it off with, some great knitting books! There are some great projects in here!
Thank you so much hon!