Well, miracle DOES rather overstate the case. Actually, it's like this. Using a new yarn and doing no gauge check along the way I ended up with:
[/img]
Oh dear. Not to worry. A friend with the appropriate overlocking sewing machine cut down the middle, front and back, chopped out a few inches and sewed it back together again. There was still a nasty seam on the right side which was solved by handsewing over it drawing more of the seam into the wrong side.
This is the result:
It isn't perfect but it is a whole lot better. I think in real life the seam isn't as bad as the camera makes it look.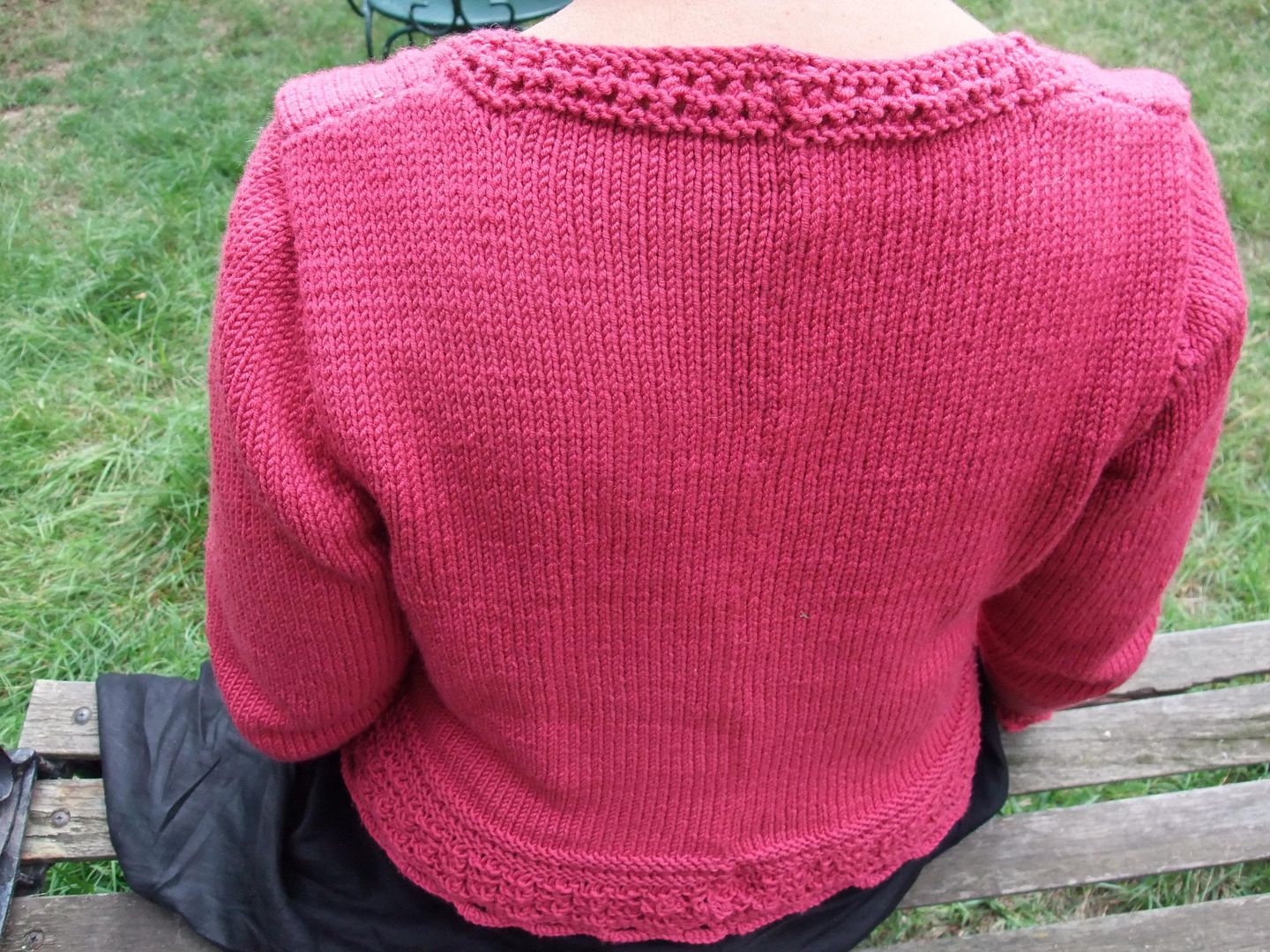 In retrospect I realise that the whole thing should have been done by hand, not by machine. Still, it's a darn sight better than it was....don't you think?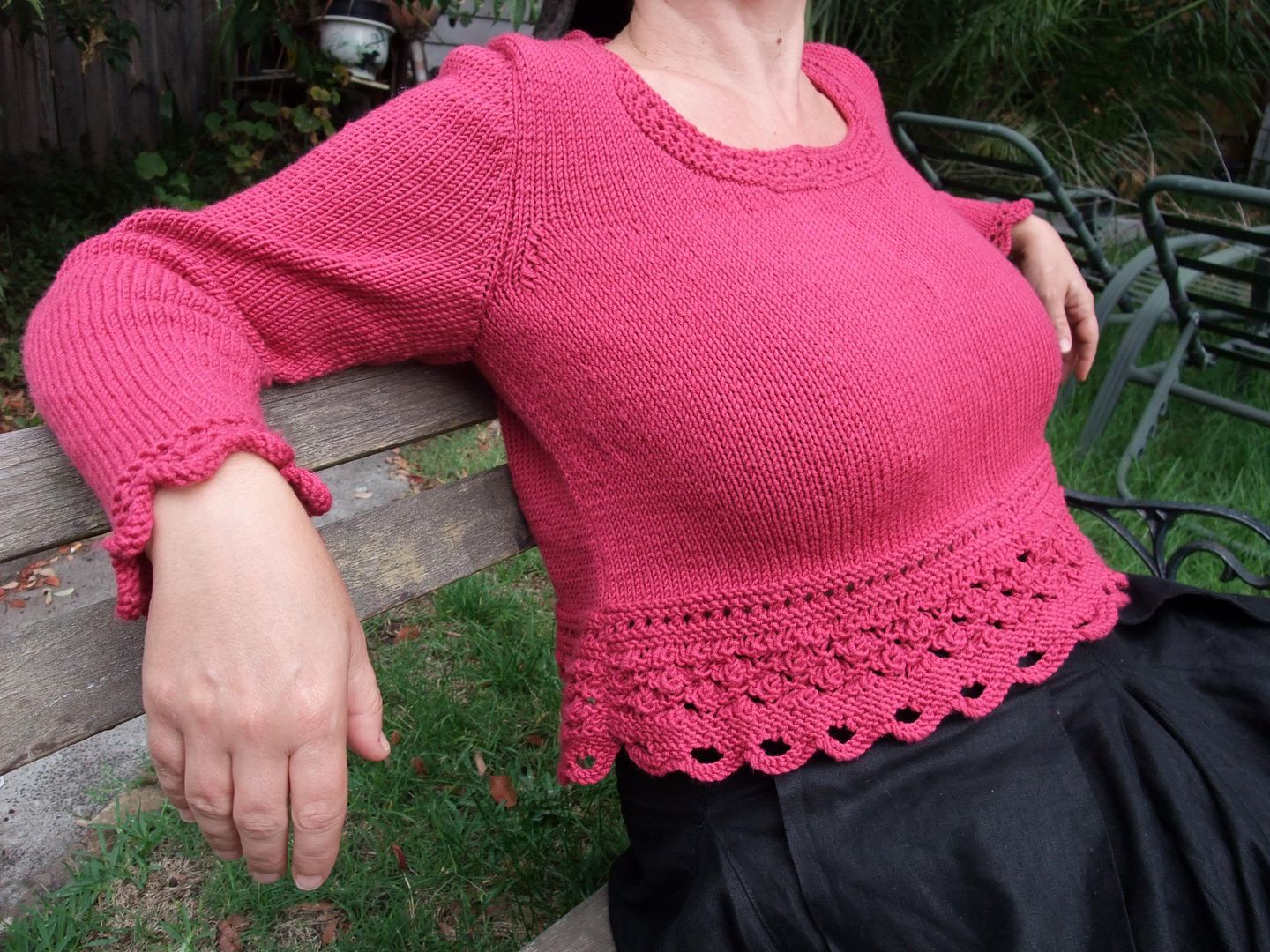 More pics and details of the whole experience on my blog...