I had wanted to make a tshirt blanket for the longest time. I'd saved a lot of my band shirts throughout junior high and high school in hopes of doing so one day. This summer I finally finished it!
I didn't really know what I was doing; pretty much just winged the entire thing. I cut out and hemmed the edges of each shirt then sewed them all together, and sewed a sheet on the back.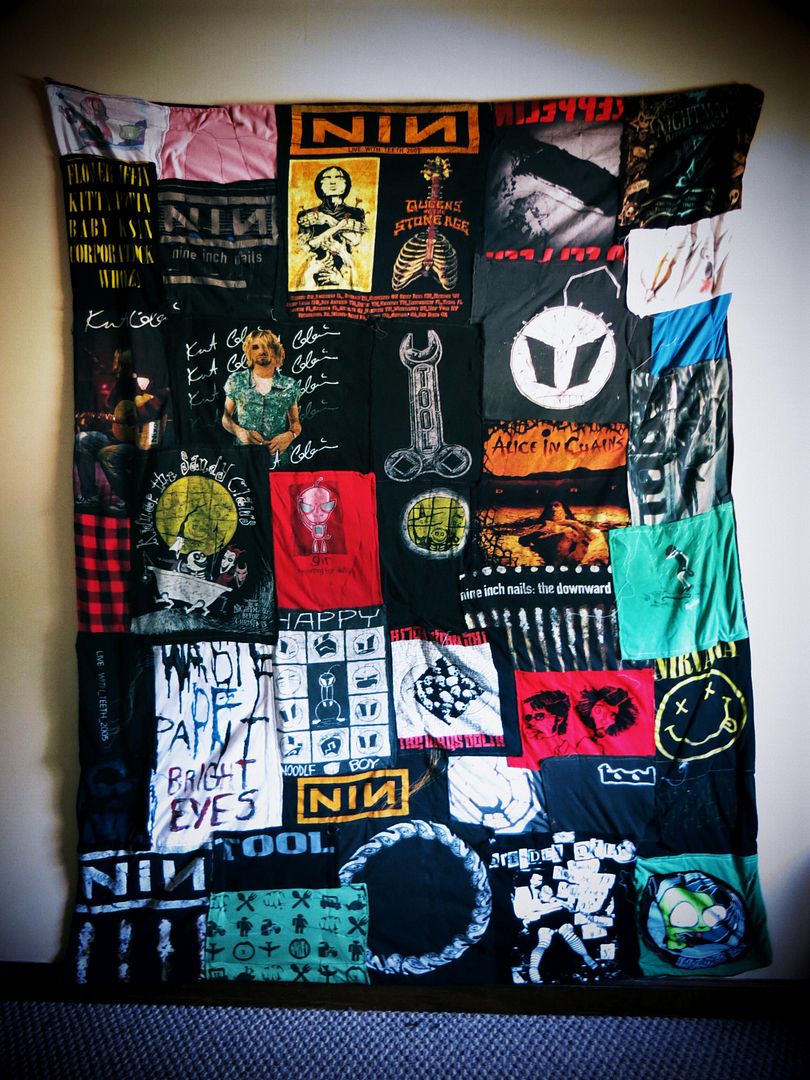 I began cutting them out in January 2011-
Nearly finished...
And, the shirt that started it all... my grandma bought it for me a few days before I started 8th grade in 2001.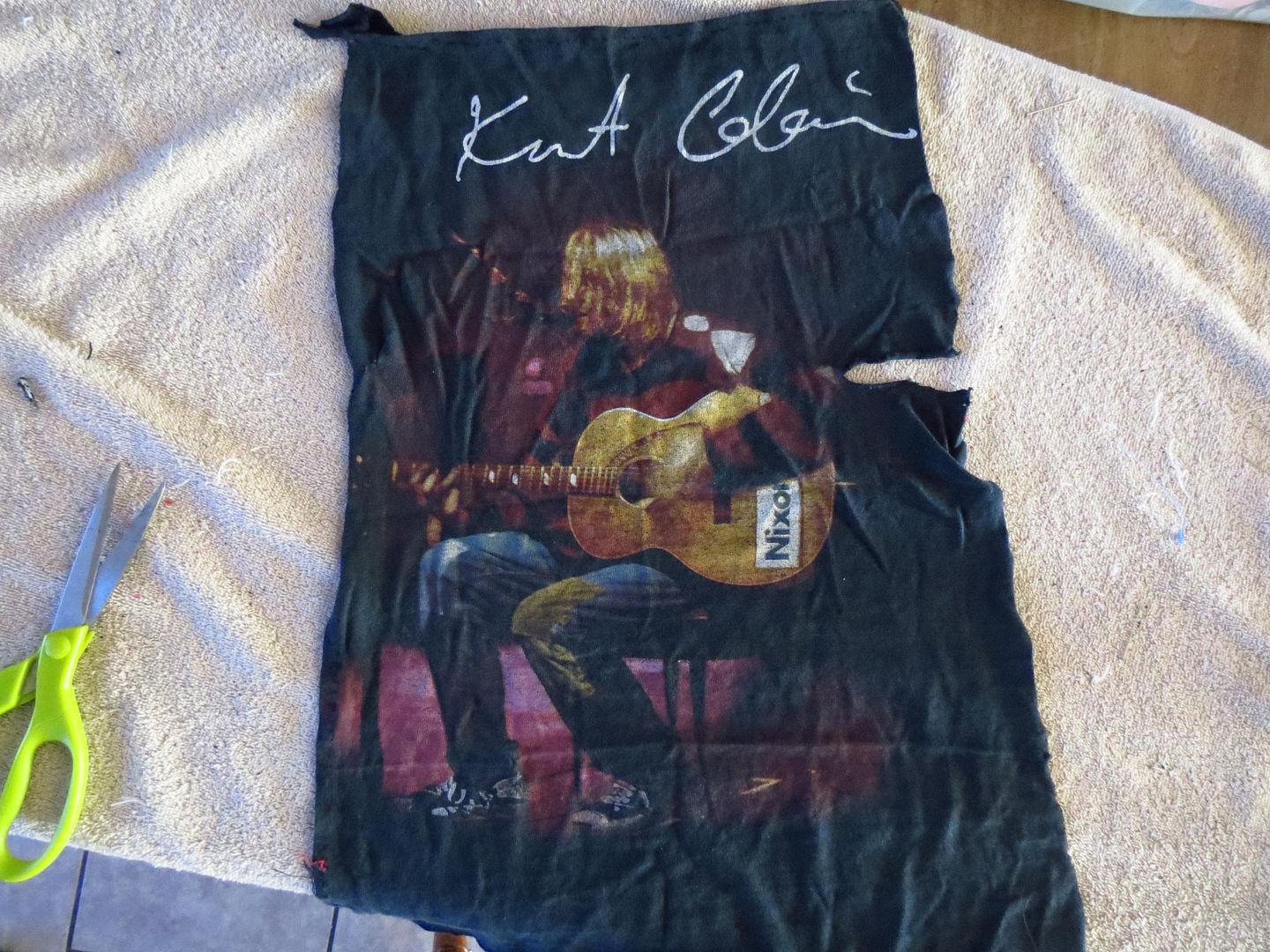 (Sorry if it's sideways, Photobucket wasn't agreeing with me)
I ended up breaking a needle in my thumbnail when I was doing the very last stitches. o.0 It's definitely not perfect, but it was worth it. It's very comfortable and packed with memories. I'm so glad to have finally finished it!
*There are also two shirts that I received in Craftster swaps years ago in my blanket.