I don't sell my crafts, but I love using them to barter with friends.  My friend Nicole is the best stylist evA!  But there is no way I could pay her the $35 that she charges at her salon for a cut.  Luckily, she has style.  Stylists with style just don't settle for plain black waist aprons to hold their tools while they work their hair magic.  They need something with...glitter!!! So she gets this rockin' apron. What do I get? About 6 months worth of hair cuts by someone that understands what I want when I say "short and edgy".
behold, glitter
true colors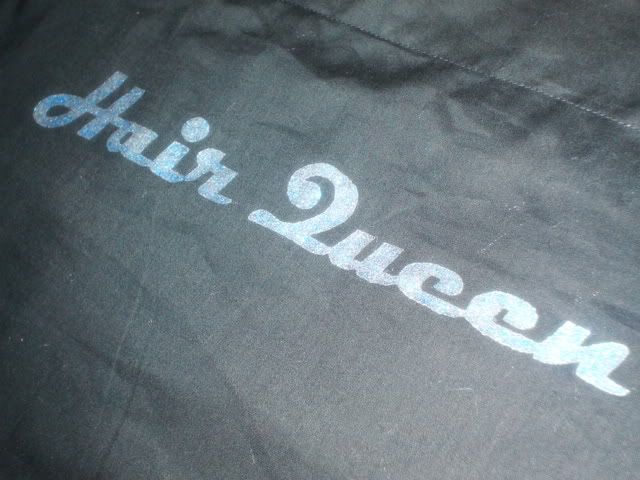 back with Hair Queen stencil
I used this lovely Craft Apron Tutorial.
http://www.scribd.com/doc/3017653/apron-Pattern