Lola received her package from Raynbow and Kismet!! I included some pics here but you can go to
http://www.slide.com/r/linU4OXZ7z8xW1ZDnF6TY7vR8QVTBDy0?previous_view=mscd_embedded_url&view=original
for all of the action shots!
Lola just loves her yummy warm knit blanket!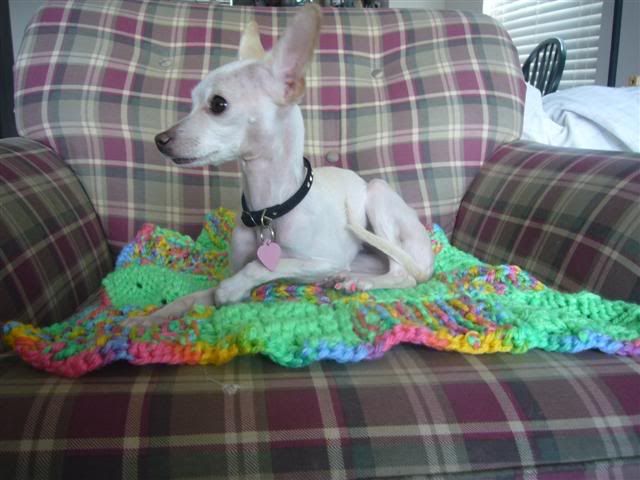 Raynbow also knitted this cute coat for lola with fun fur (Lola LOVES fun fur). Lola goes everywhere with me and today she will be going shopping in this adorable outfit.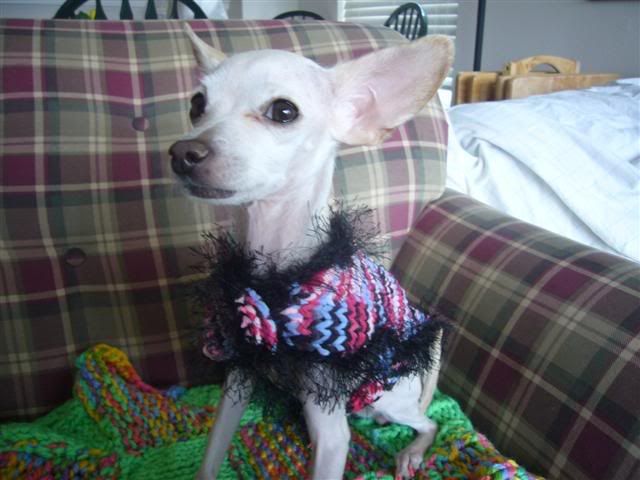 Lola also received a wonderful bathrobe so that she could be nice and warm and dry quickly after those dreaded baths! The yarn she used is so soft and cuddly!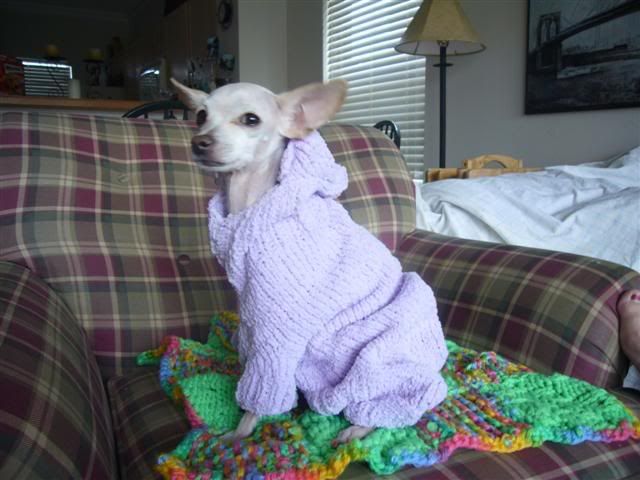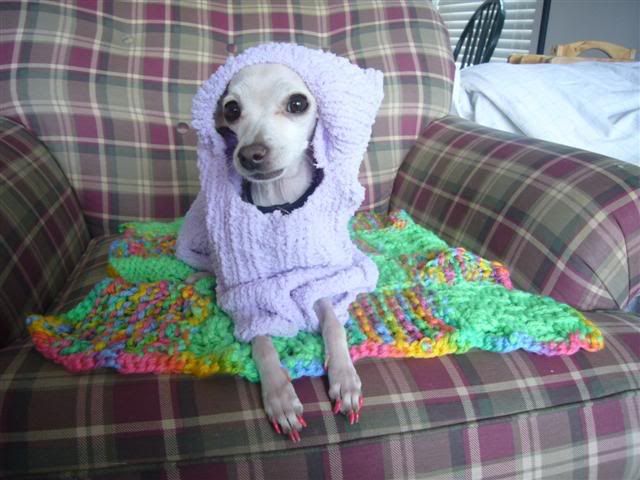 Raynbow also included a beautiful handmade card that my camera refused to take a picture of but if I can figure it out so it doesn't just look like a fuzzy blob, I will post because it is super cute! Also, Lola got a pack of Denta Bones, which she LOVES but doesn't get yet because she just ate a greenie earlier. However, we will definitely be busting into those tomorrow.
Thank you so much Raynbow for the time and wonderful effort you put in to making such thoughtful gifts for Lola. We will both surely treasure them!