A couple of hours ago, I got this urge... So I found a bunch of green scraps and made a tea cozy. I may need to line it to get full heat-retaining capabilities, but it's pretty thick and warm. The teapot I made it for has a pretty high handle/knob on the lid, which is why it has a little pointy top.
It's about eight or ten inches high. Made on 4,5 mm wooden dpns, a 5 mm circ and two 5 mm straights (when I split it up to make holes for the handle and spout.)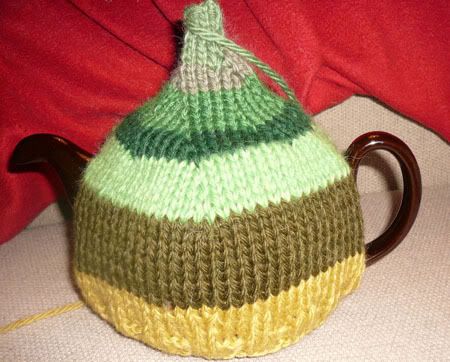 I now have tons and tons of ends to weave in - a lot of the scraps weren't enough to do each stripe, so...
I'll probably test drive it tomorrow.