I got really sick of my kitchen clock. It was just a silver IKEA clock, but it felt really boring.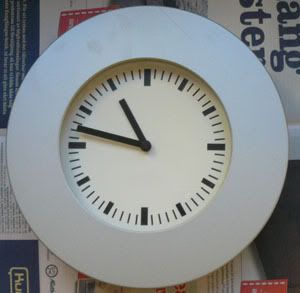 (Before.)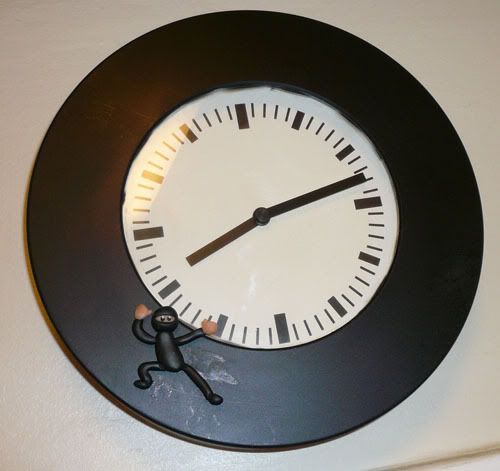 (After.)
It doesn't look quite that blotchy in real life, at least I didn't notice it while hanging, but I did notice that the masking tape slipped a bit around the edge. I'll probably do some touch-up with a q-tip and some remover, or something.
The ninja is Fimo and glued on.