I'm going to have so many matching right-hand gloves...
Attempt number two. Better, but still a little bit small - I switched to smaller needles to make the weave denser and warmer, and tried to adjust the sizing accordingly, but it's
just
a little short. Bah.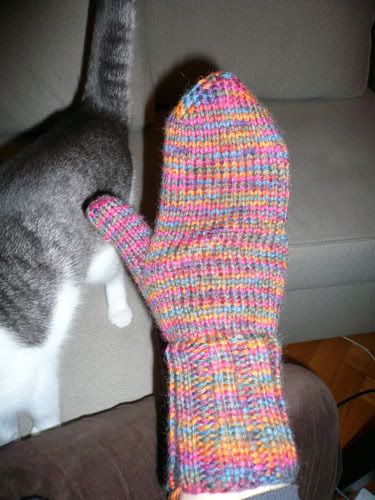 Maybe I'll make one to match and make friends with someone with small hands.
That's the same yarn, I promise - it has given many different performances depending on needles and items.
(The little cat says MMM MITTINS FOR TO PET ME.)