Ok last package to be shown off. I was asked to post pictures, sorry for the little blurry..
.
First off 3 shirts of the right size all stenciled from patterns that I found around the web. I thought the blue and red was better for the worm then just one color.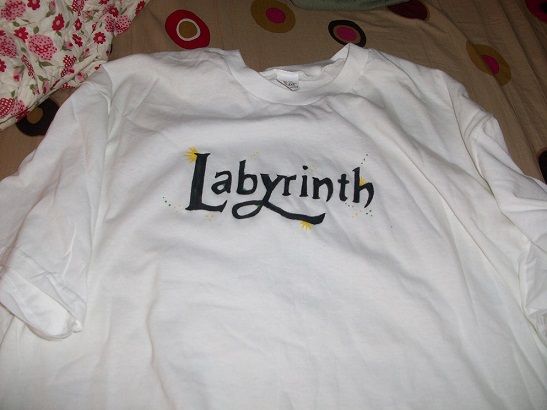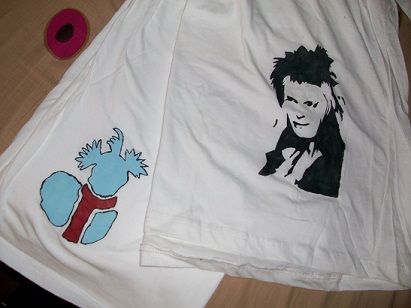 Next we have 4 bookmarks that I water colored myself. (I'm not good at human figures sorry.) And I thought that there could be other colors of worms.......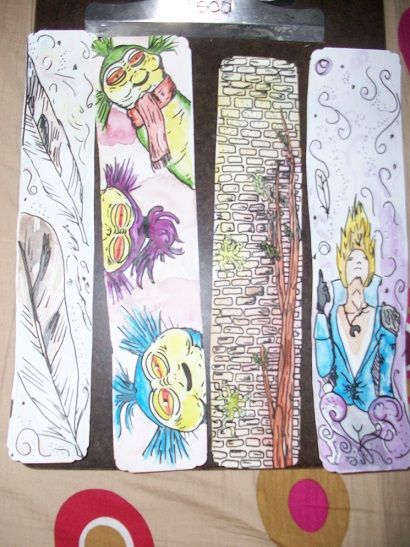 And then three sun-catchers. One smaller then the other two, all with colors from the ballroom.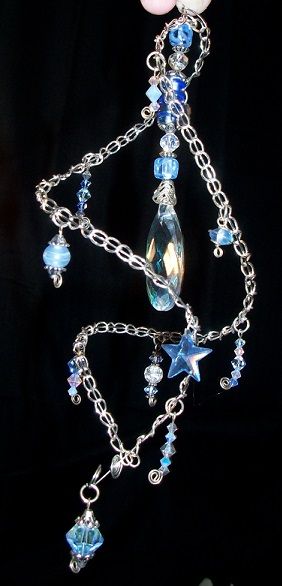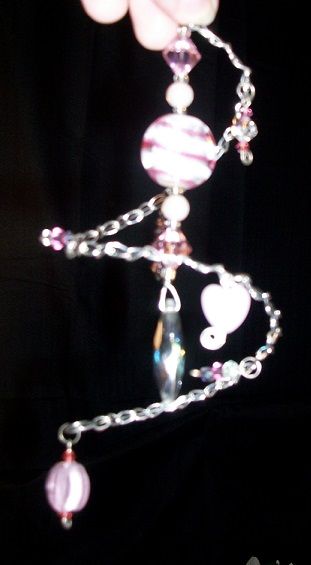 That's all folks.