At last...pictures of the awesome package I received from WhisperedEternity. I've not been as quick with pictures as I usually try to be.
I received I think on Friday, and I was thrilled to find this in the mail: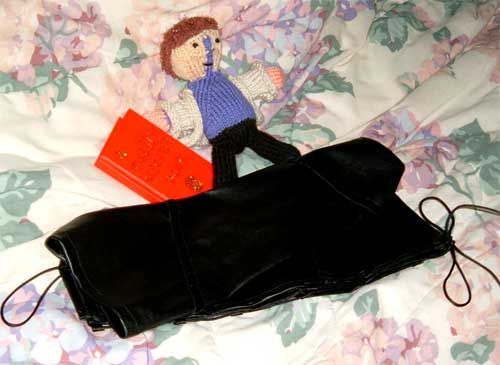 Mirrormask stuff! I'm especially in love with Valentine. His coat (which is my favorite part of his costume) is removable, and while it's hard to tell from the picture, his hair is made to look spiky, like his mask.
Also, Helena's armwarmers (which I also adore). I'll have to post an action shot when I get a chance. Unfortunately, I couldn't get a good picture of the Really Useful Book, so I'll try again later (along with pictures of the writing on the inside).
Thanks so much, WhisperedEternity. I love it