If you look back I made a BDU messanger bag for my son for school. Anyway I took the leftovers and made a purse. The flower is on a pin. That way if it annoys me there I can put it elsewhere.
Don't mind the stray string, they're just bits that fell off me and onto the bag,
Made a pocket up front for my cell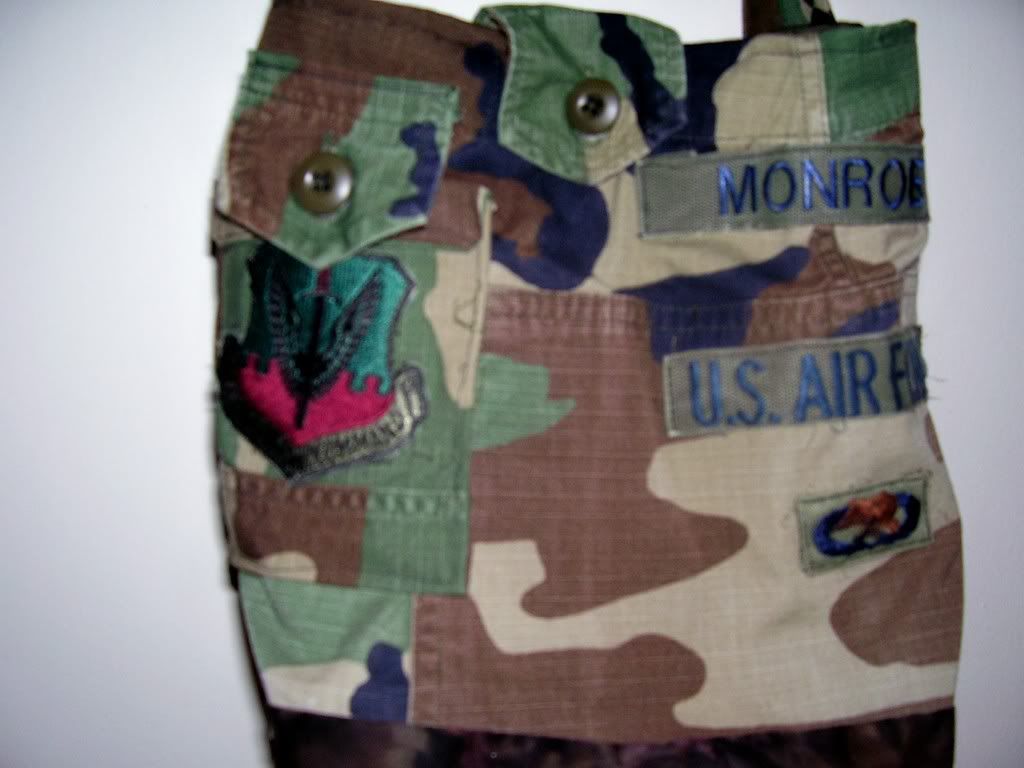 Inside
And my purty flower
Would you believe I still have scraps left over......