I bought these a few years ago to put up in my daughters room. They were just your typical plain wood hooks from the craft store. Anyway she went out of her Disney princess theme and wanted something more glamorous. By the way she's 8 going on 25. So I whipped out the pink and brown paint and found my stash of misc. wood pieces and Viola!
and to show their 3-D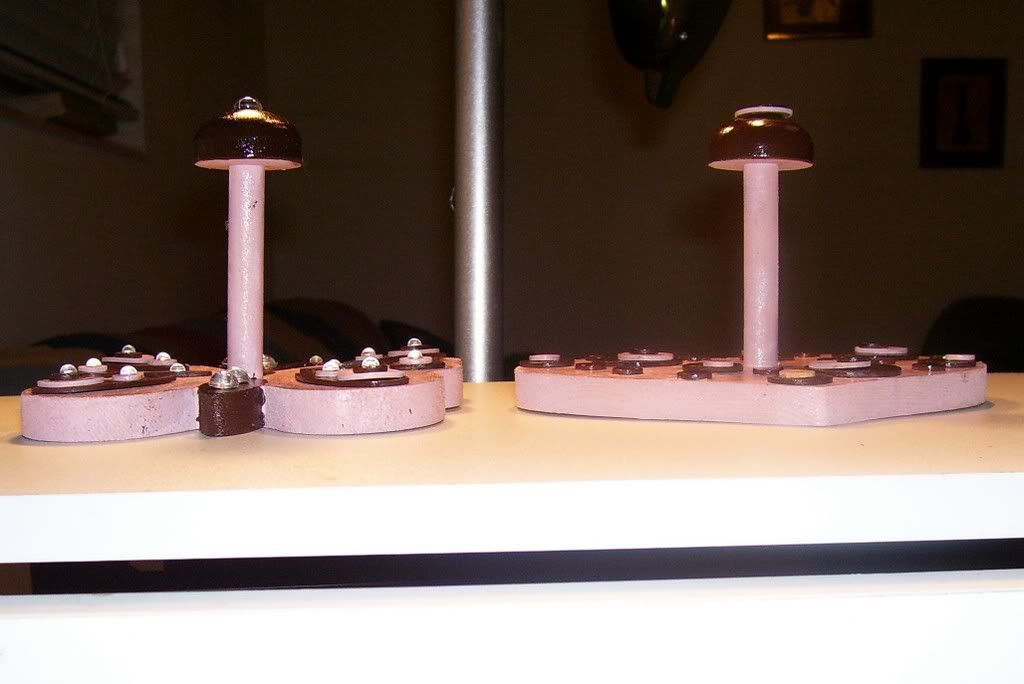 She loves them both but I'm keeping the heart for my craft room.