Oh. my. gosh.
This is absolutely the most amazing monkey I have ever seen!
I received a beautiful pin-up girl monkey from MissCrafty29!!!
First of all the packaging was adorable - I should have taken a picture of it but I was too excited. She wrote little things all around the package "It's a little cramped in here!" "I can't feel my tail!" "Let me out!" hahahaha
Here is Rochelle!
She really is amazing. I love her hair and her outfit, her lips and mole, and the flower in her hair! She even has little boobs under the top (I peeked!).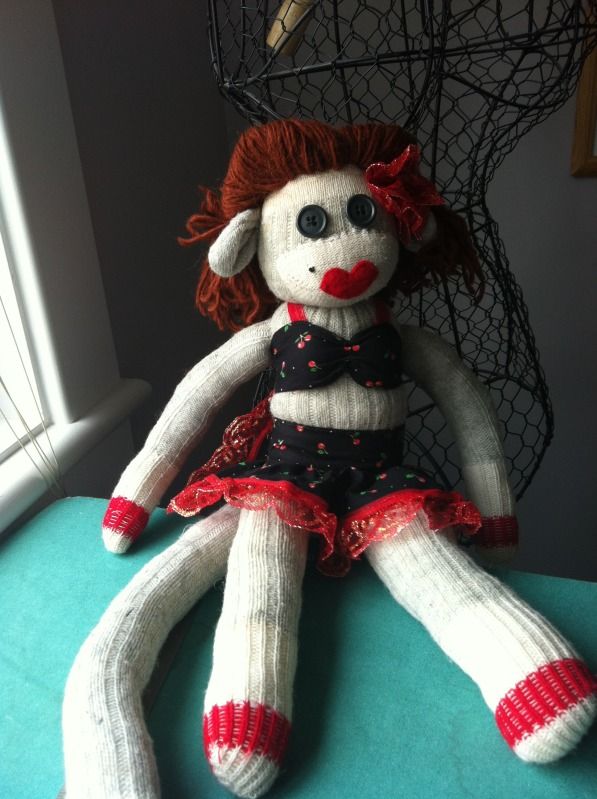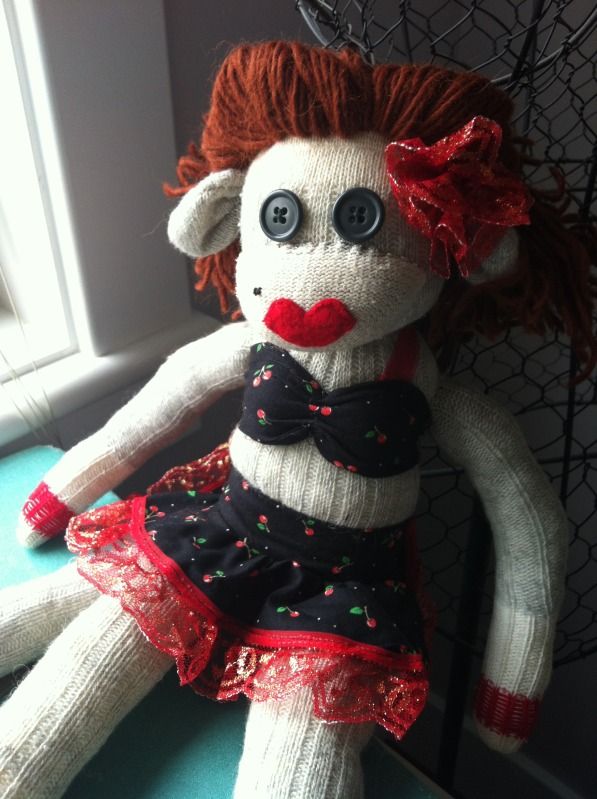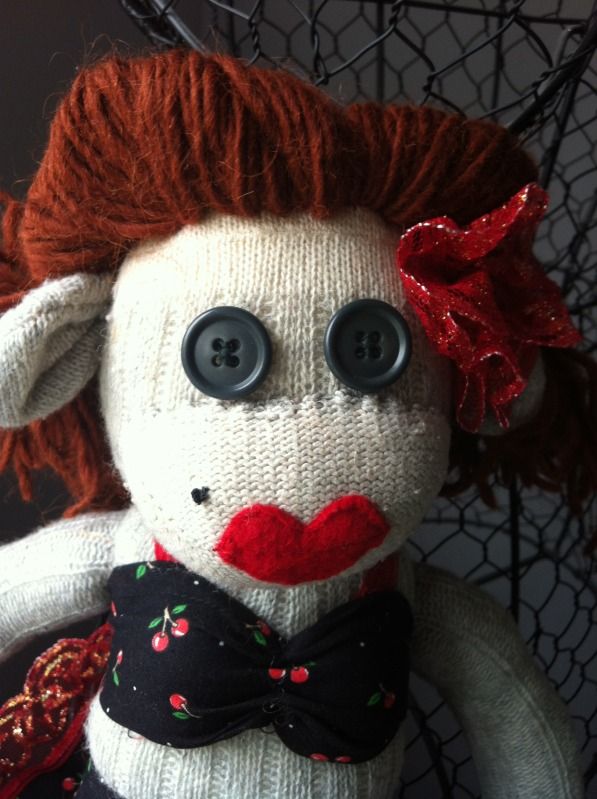 And then she also included this awesome necklace (I have 2 wiener dogs)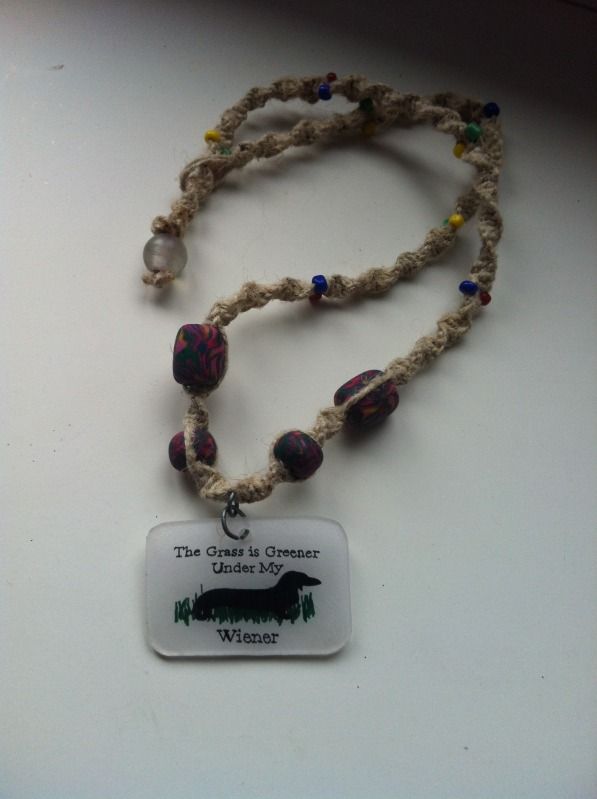 Thank you so much!!! My husband laughed and said it looked like me =)