The other night I was considering cutting my bangs so I could have Bettie Page bangs again like I used to a few years back. After thinking about it, I remembered how annoying it was to maintain (plus I have thin bangs anyhow) & style that instead of hacking of my own hair, I went into my craft stash where I had tracks of fake hair (yak hair since it is cheaper than human hair and looks about the same for what I needed it for).
Supplies needed - hair tracks, needle and thread, wig clips, & scissors
Whole thing can be finished in less than 20 minutes!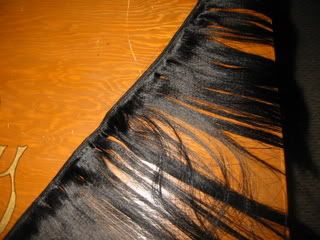 This is what it looks like - you can buy tracks of hair at beauty supply places that cater to the African American community (cost about 20 bucks). You take the length of the forehead x'2, cut it off, fold in half and sew together. You can start trimming the hair piece to the general style you want, but save the final trimming once everything is done.
Once the track is sewn together you take the wig clips --->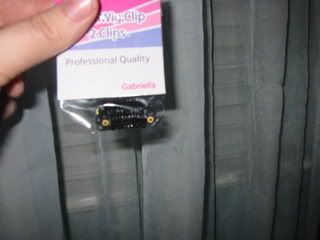 and sew them to the underside of the tracks with just a regular needle and thread. Note that on the wig clips there are 3 hold on each side, you only need to sew through 2 of the holes, otherwise you are sewing through the hair. * I swear on my life that these wig clips will ROCK YOUR WORLD - as they are like those barettes that bend to snap shut. so once you secure everything - it will stay put even if you dance
This is what it will look like - you may put in as many or as few wig clips as you want but I am using 3.
clip into place and curl with a curling iron, hairspray, and trim until you achieve the look you want.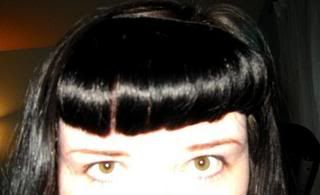 you can use you actual hair and cover the seam, or/and cover it with a headband/scarf and it should stay in place. If the hair where you want to clip your fake Bettie bangs is thin, just rat it out with some backcombing and secure.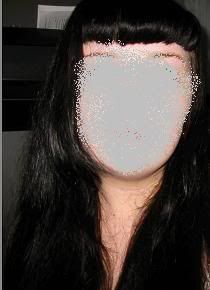 Hope you like - suggestions and comments are welcome
-
Spectrum Noir