My first challenge! I chose to recreate the likeness of a polaroid camera and picture just for fun! Hope you like it. I had a blast making this.
Its stuffed with Fiber Fill, and has cardboard on the inside for support where the flash, shutter, and view finder are. I used rhinestones for those details. Everything was either handstitched or glued on with Tacky Glue. The picture was made of felt with the faces painted with acrylic.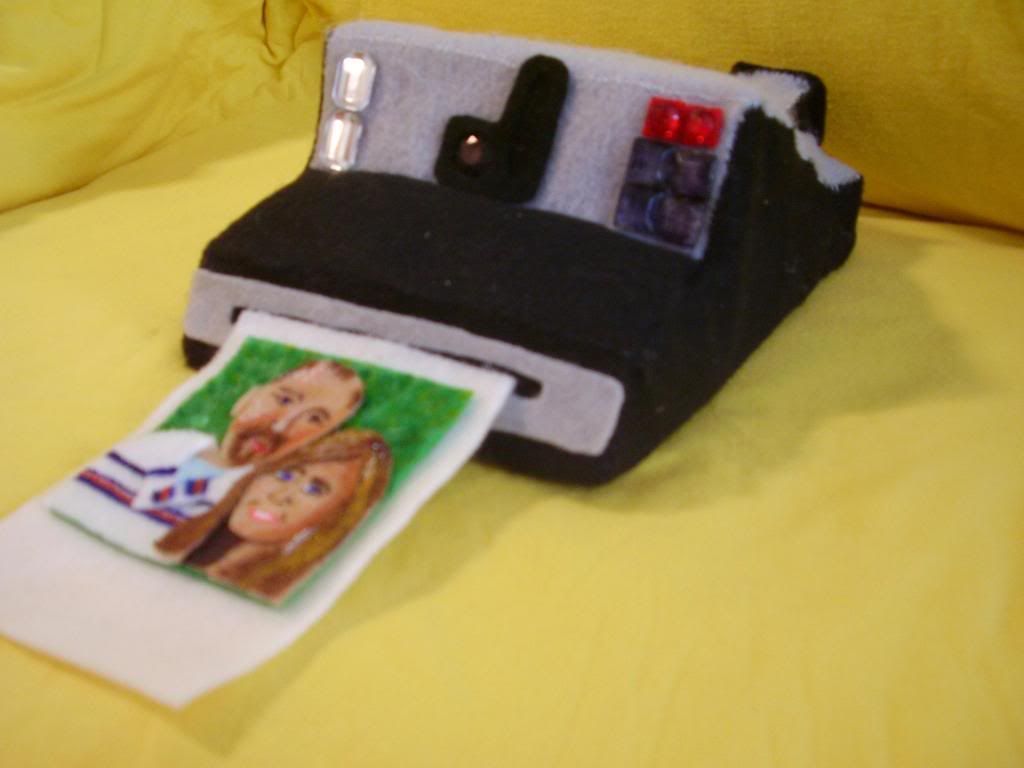 The actual camera I copied
Here is the back of the camera.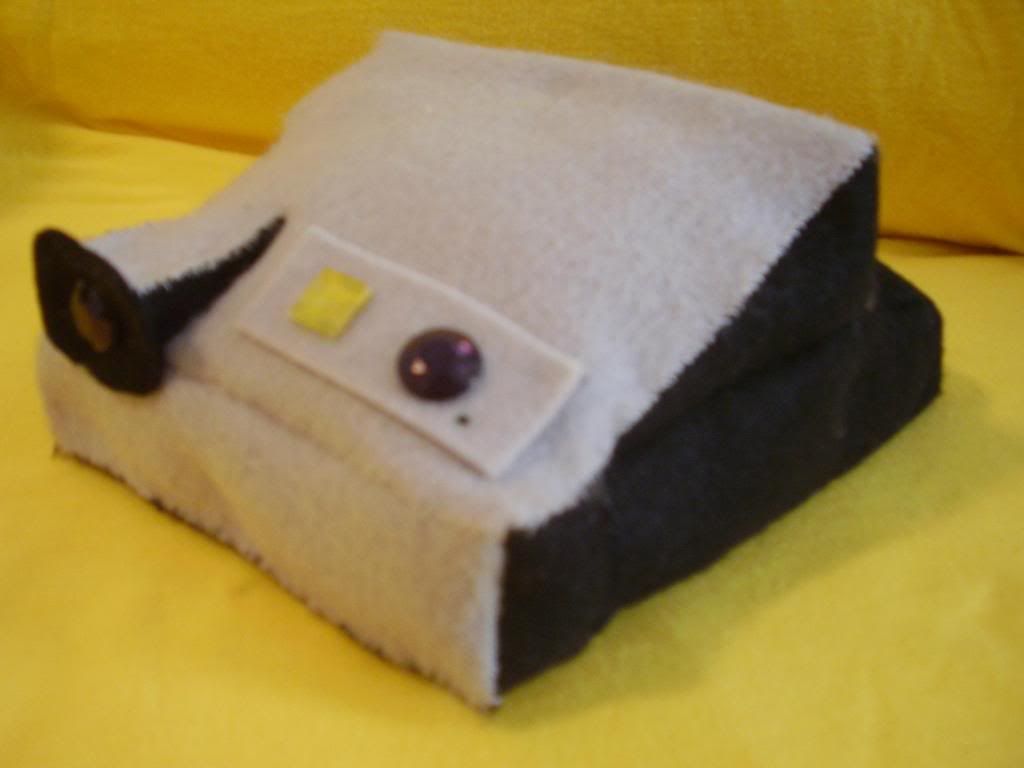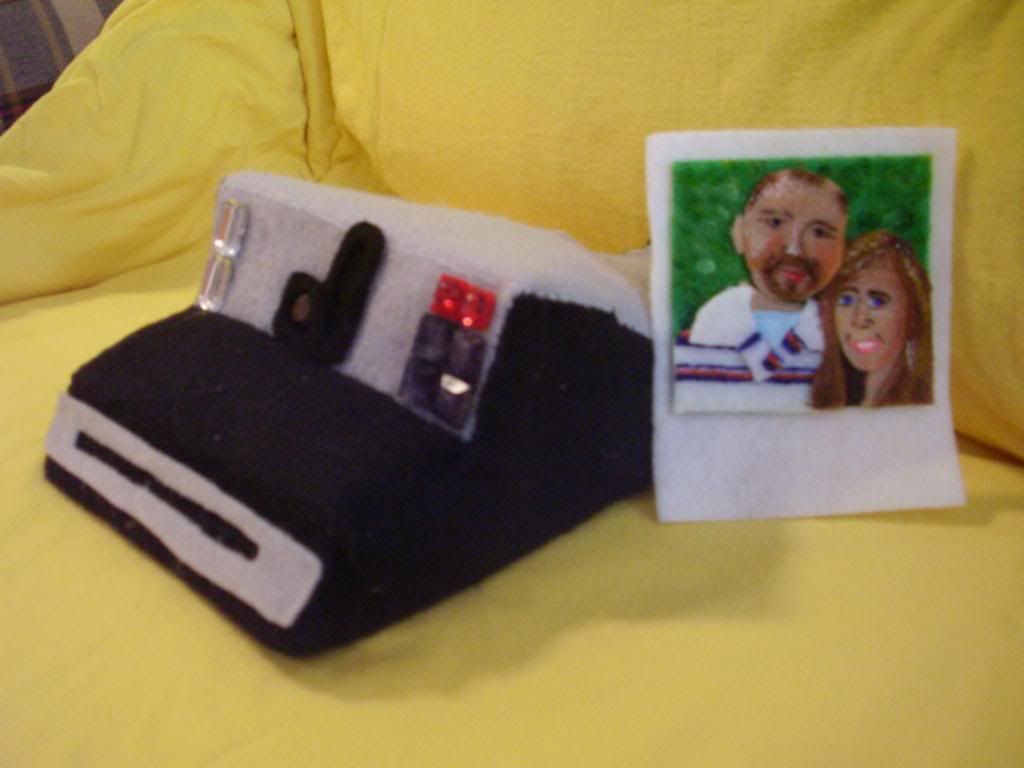 A close up of the pic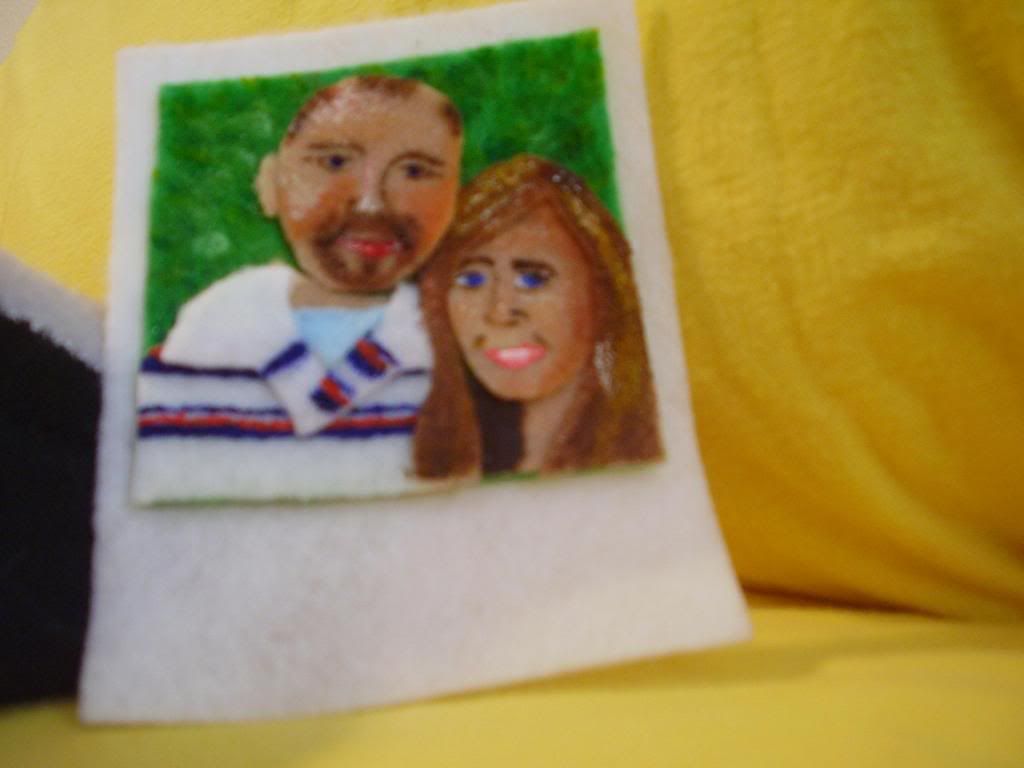 And the inspiration for the photo
Please let me know what you think.