Ok, so Hubby's Birthday is on Sunday, and his favorite band, Type O Negative is coming to the RAVE in Milwaukee on October 20. Sooo, being the wonderful wifey-poo that I am, I bought him two tickets to the concert, and made him a coupon good for one band t-shirt of his choice.
Here's a close-up pic of the t-shirt and the package the tickets are in: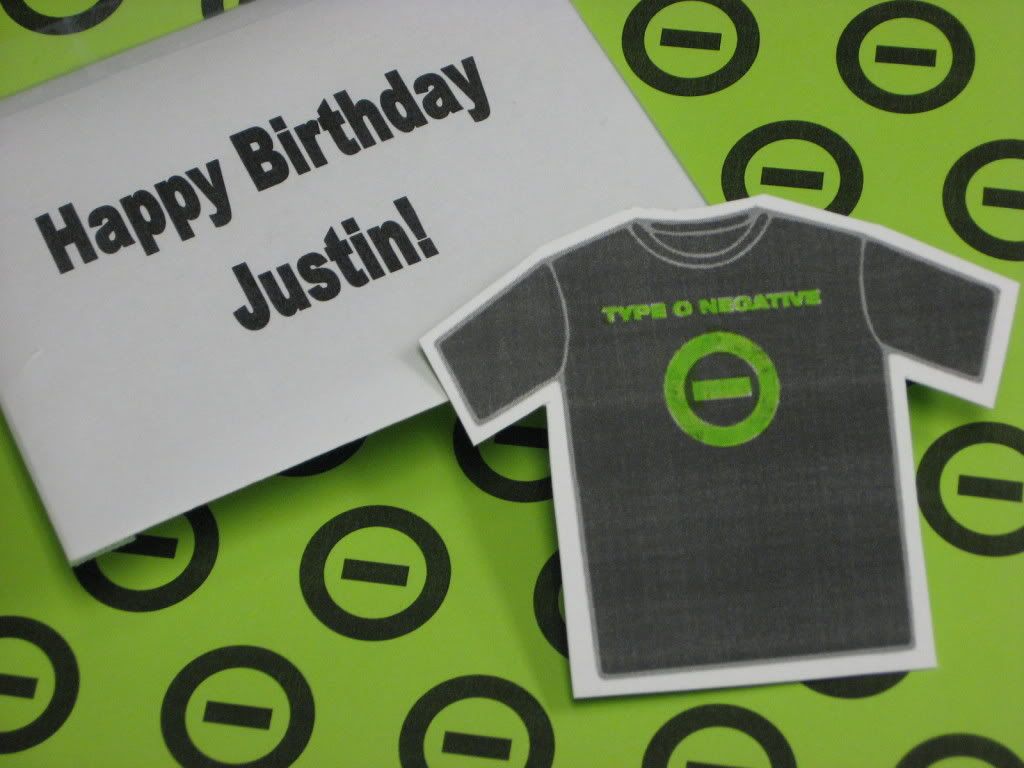 Here's the back of the t-shirt coupon: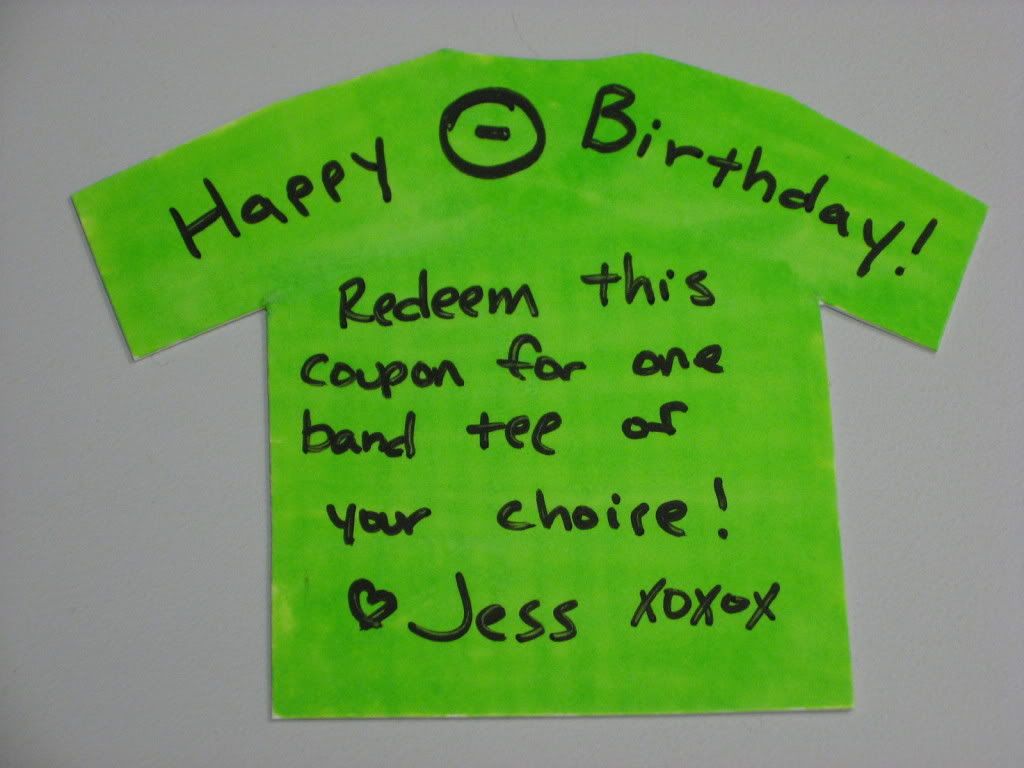 Here's a pic of the package the tickets are in, as well as the envelope that holds the coupon for the t-shirt:
The tickets are huge because I ordered them online, so they printed on an 8.5" x 11" piece of paper. I found some cardboard, and covered it in the wrapping paper.
I would have used some better crafty supplies, but I made this up today on my break at work. I could only find the lime-green paper with holes on the side, so I punched holes on both sides to make it look like I meant for it to be that way
.
I made the paper by first designing the Type O Negative symbol in Microsoft Word, and copying and pasting it over and over on a single page. Then I printed it on the lime green paper.
I made the t-shirt coupon by finding a picture of it online, coloring it with a green highlighter, and using rubber cement to put it on a couple pieces of tagboard. I then cut it out to the t-shirt shape and colored the back side with green highlighter, and made the little note on it with a sharpie.
A whole ton of tape later, I had a wrapped package, a card, and an envelope! I hope he likes it...