I came home from NYC to find a package from my swap partner, red_phooka, sitting at the top of the mail pile. Hurray! Meet Quayyima the quail. She was created in my fav color (pink) and is done in the kawaii style that I really like. How cute is she?!!! Quayyima, whose name means 'precious' likes sweets, pretty jewelry, sitting among flowers, and the color pink. She dislikes bugs and noisy people.
Because she likes pretty jewelry, she came with this pretty pink freshwater pearl necklace for me! What a wonderful package from a wonderful partner!
And speaking of wonderful partner (and very patient)..
I have had the misfortune of having a shipping problem going into another country and she has been so patient waiting for her stuffie (who is going to have to be resent)
Here is a picture of the stuffie I made for my partner who is flying all around North America it seems: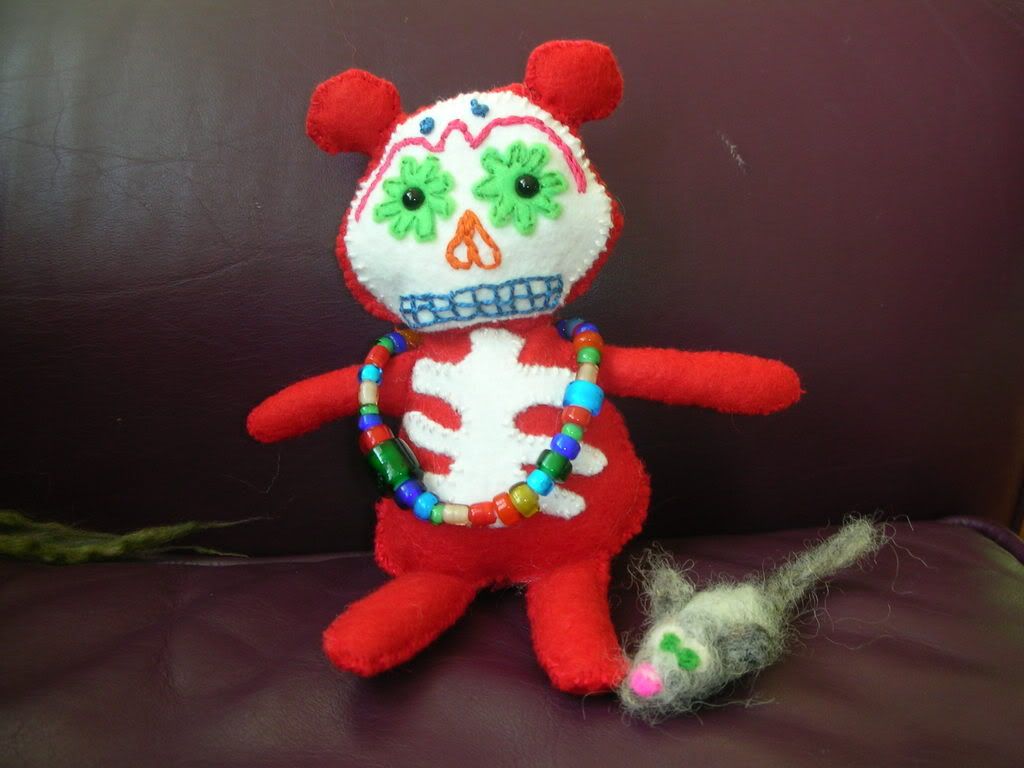 Hopefully it will arrive soon.