Hiya craftsters,
I've been pretty remiss about posting anything or signing into my account for a while, but I'm getting pretty good at this 'lurking' thing. =)
So, I figured I would amend that. I just left my job of five years, and the last week or so I've taken off before I start a new one. This is the first time in FOREVER that I've had time off, so there's been plenty of sleep, revelry, and crafting.
The short story of this project is that I had a rectangle of cardboard lying around and I wanted to collage. I whipped out this sucker in a couple hours, and I'm sort of in love with it. Nothing special, but it's something after the last six months of slavery to school and work.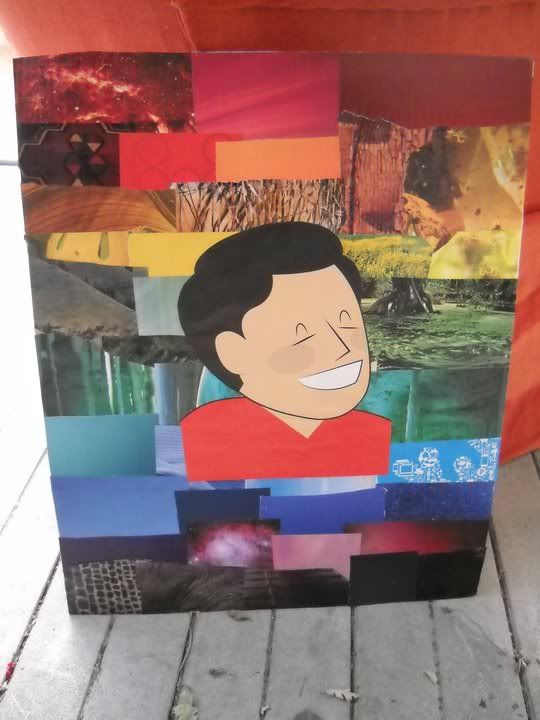 Coming up next? My dusty, sad sewing machine and picking up an altered book I haven't worked on in four years.