Well first I'll show off my prom dress. I really loved it afterwards, at first I hated it because it wasn't the color I wanted but the style was spot on so I couldn't pass. so the craft demon came out.
Prom: May 10th
BEFORE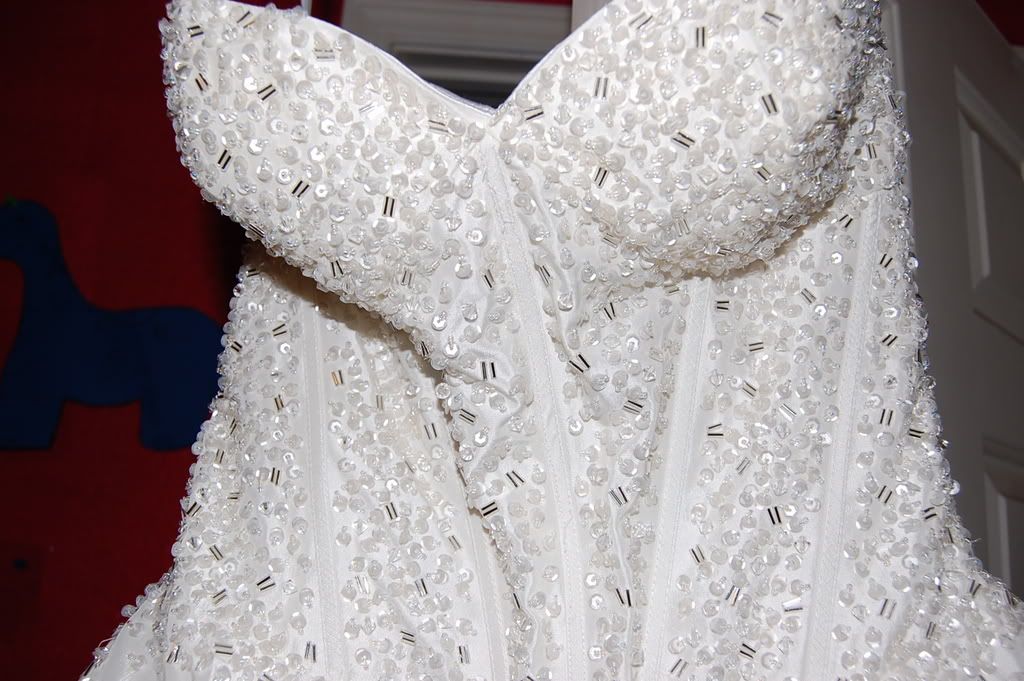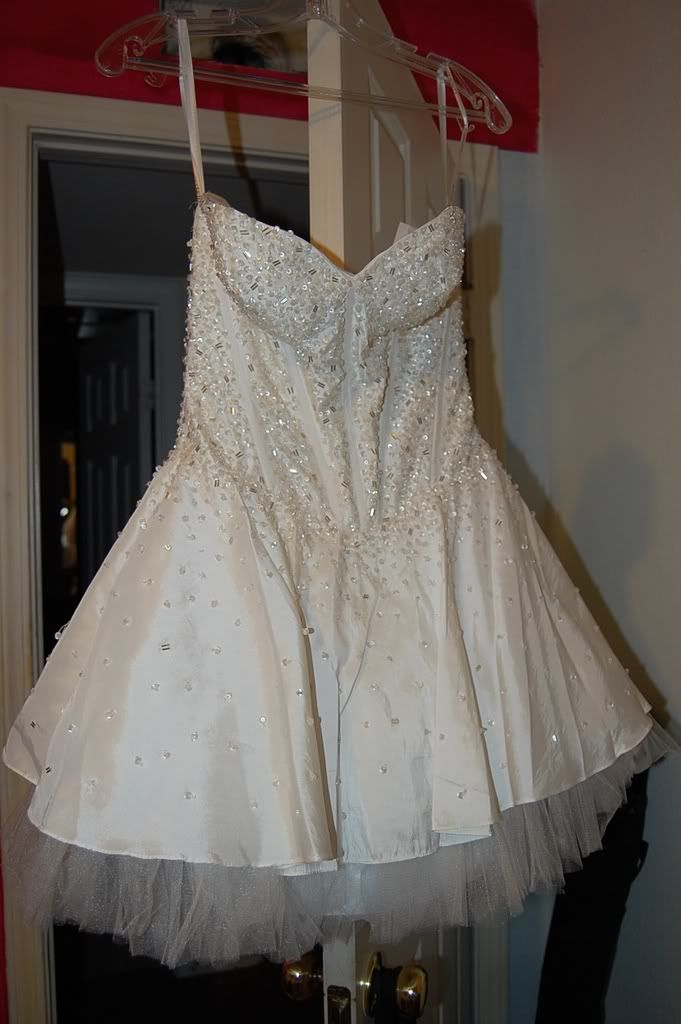 so I grabbed some sequins and sat up on Friday night and sewed until my hands fell off. well until 4am and then woke up early because prom was that Saturday( the dress came in way later then promise)and I still need to sew on the tulle.
so heres the After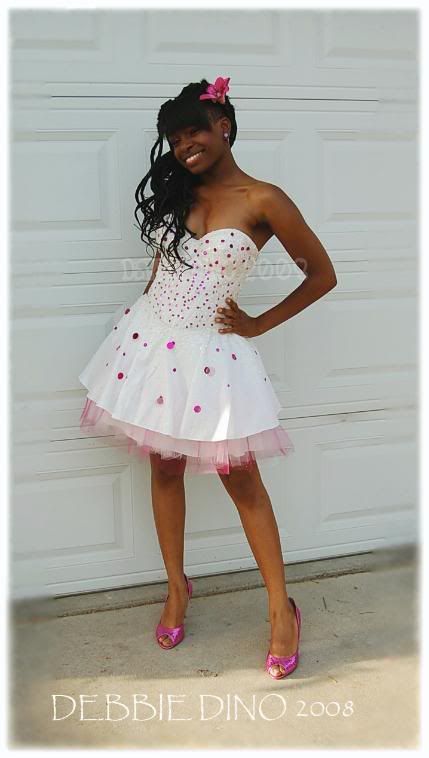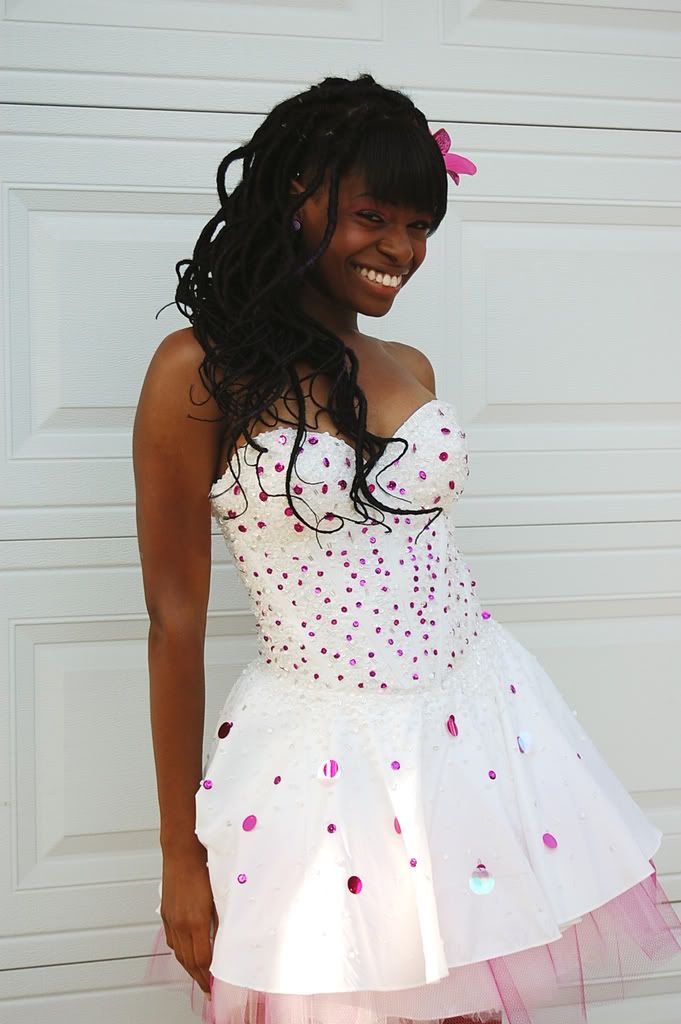 I left two panels white due to the fact that
1) I would be dancing all night
2) because it's where the zip was and i was really tired at 4am
MENS shirt Dress
I got this orange and white stripped mens shirt that was 3xl
I can't find the before but trust me it was huge. I made it this weekend and wore it to school yesterday.
process of being made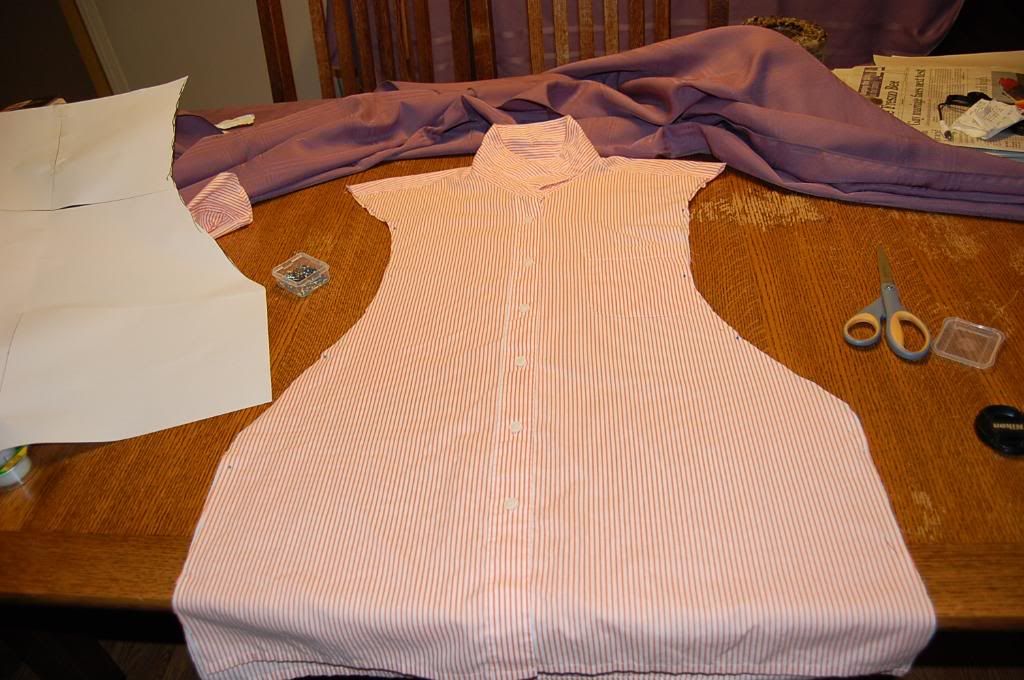 love this owl and i finally found good use for it.
the shirt was really thin so I had to wear a slip underneath it. but all was good.
I like this dress about and subconsciously I planned to add pockets but some how I sewed up the sides so now they pucker out. I will add them later.
Batman Dress I made when it was still to chilly to wear, but now i can wear it...yeah!
I love batman to bits and I had this ugly simple dress that my aunt got me and I have some batman fabric still left over from years ago. so I put it to good use.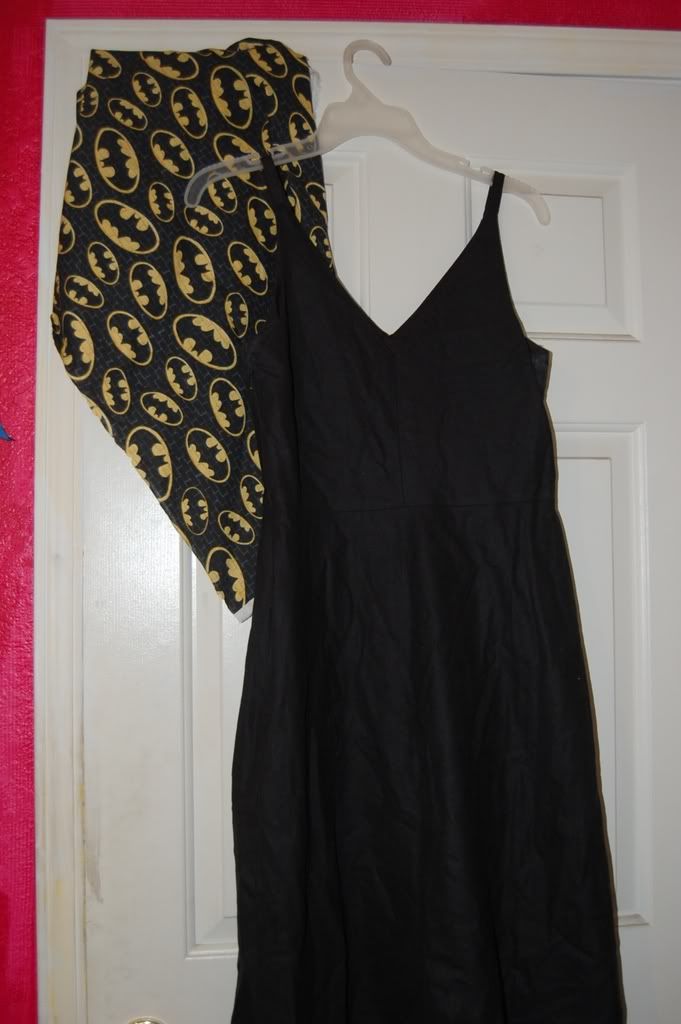 And Finally Pants to Skirt. these pants were my moms but she wouldn't fit anymore. So I wanted to tighten them but then I found a better use.but I can't find the before, but just imagine they are pants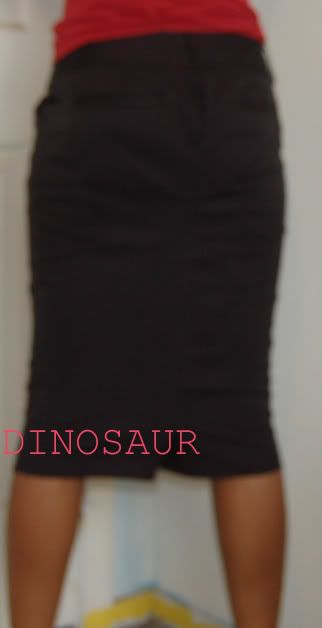 well heres the overload of all the construction I've done over the past few months.